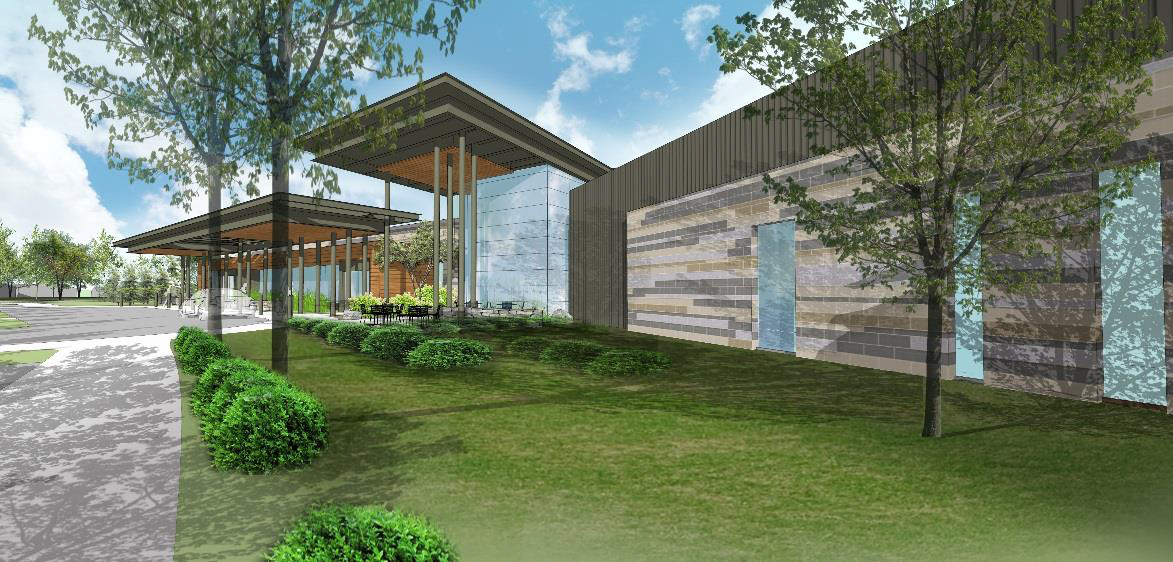 During construction of the replacement Samaritan North Lincoln Hospital, wayfinding signs will be placed prominently to help direct patients and visitors to their destination.
Construction is anticipated to begin the week of July 9, said Chief Executive Officer Lesley Ogden, MD. It will be with sitework and foundations through the summer, followed by the steel structure later in the year. Plans are to have the building "dried in" with exterior walls and roof in place by winter.
"Building a new hospital is an exciting process but it also brings change, which can be uncomfortable," Dr. Ogden said. "We will have ample signage in place and our wonderful Auxiliary volunteers will be stationed at the two public entrances to assist and answer questions."
The new 52,000-square-foot facility is being built on the site of the hospital's main parking lot, directly east of the existing building. Much of the remaining parking spaces around the hospital and clinic buildings will be reserved for patients and visitors, with temporary staff parking located just west of the hospital campus.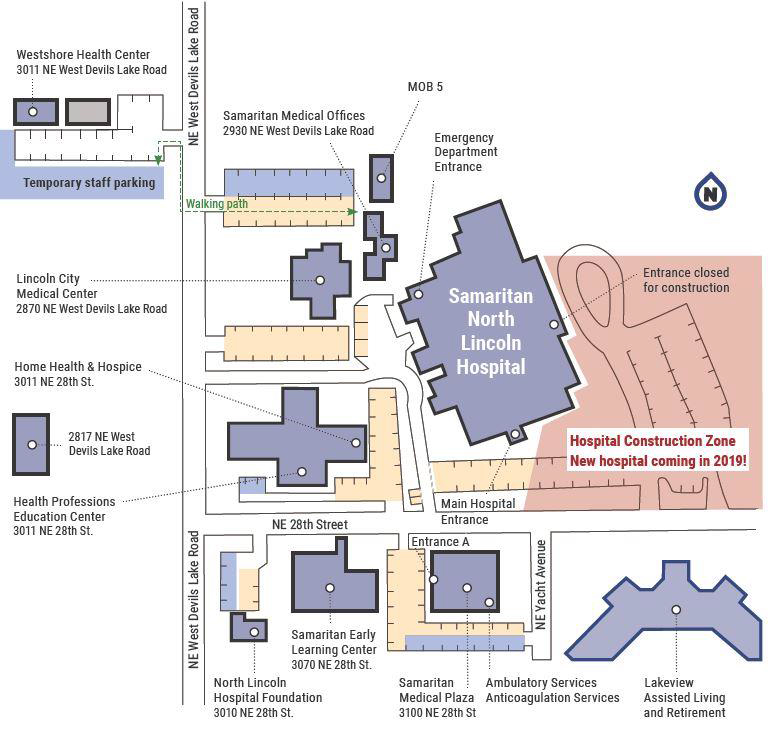 "We will have plenty of parking to meet our needs even during peak times," Dr. Ogden commented.
Once construction fencing is erected around the construction zone, the main (east) entrance to the hospital will be closed. It will be used for emergency exit only from the building and for access to the medical helipad, which will remain operational throughout the 18- to 24-month construction time-frame.
The hospital's two public entrances will be the outpatient/emergency services entrance located at the northwest corner of the building, and the south entrance. All else will remain the same in the hospital and the campus during construction.