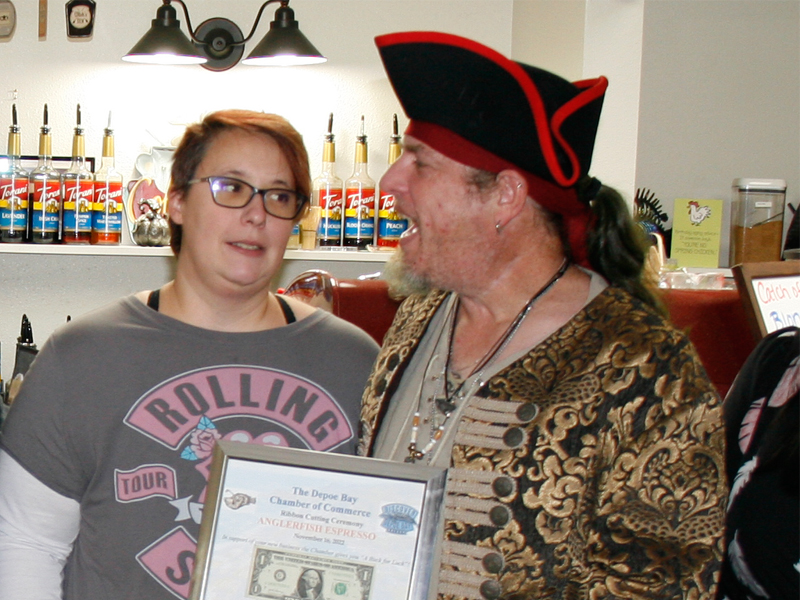 Amy and Jarod Waters had a dream of owning a coffee shop. That dream has come to fruition with the grand opening of Anglerfish Espresso at 7040 Gleneden Beach Loop, Gleneden Beach. 


"I wanted to open up a coffee shop when I was 18 and that was when when I met Jarod.  We vactioned here for 20 years because it reminds us of grandma," said Amy. "We wanted a community oriented space where people could have some bumpin' music and have a place to just hang out."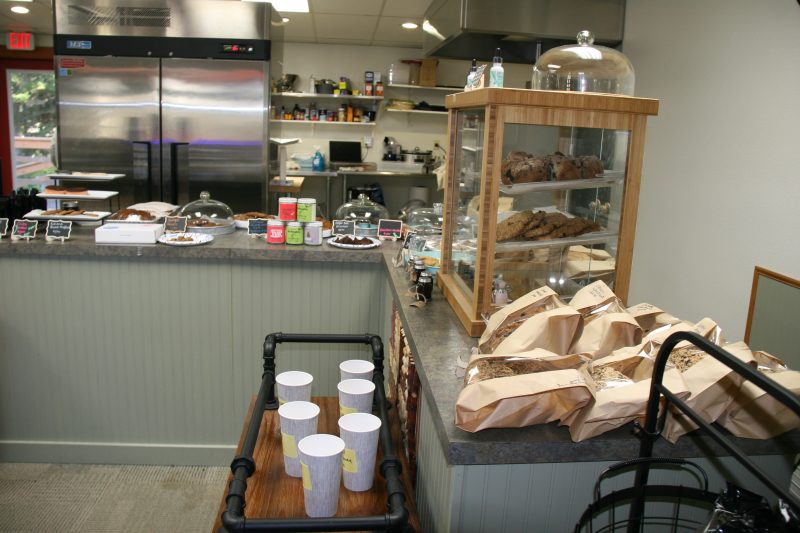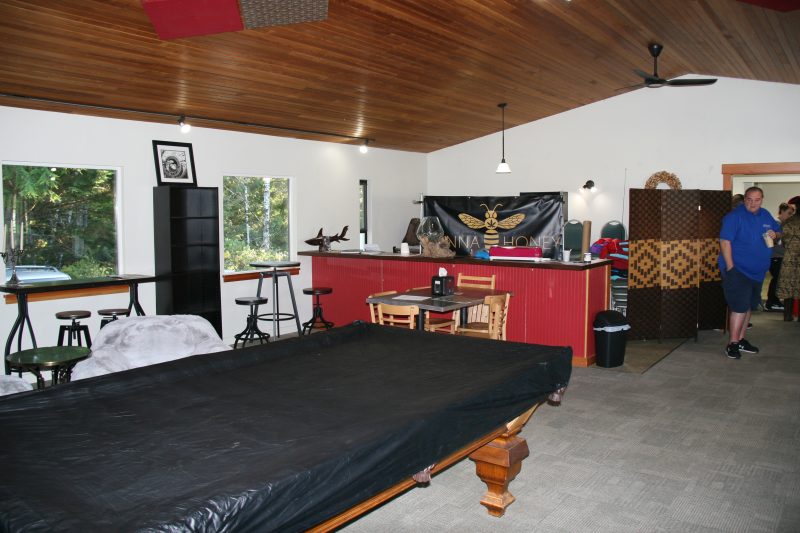 Inside, one would expect the warm, welcoming aroma of freshly ground and brewed coffee but the Waters double down with the enticing smell of fresh baked goods courtesy of 19 year old Mason Joeflich.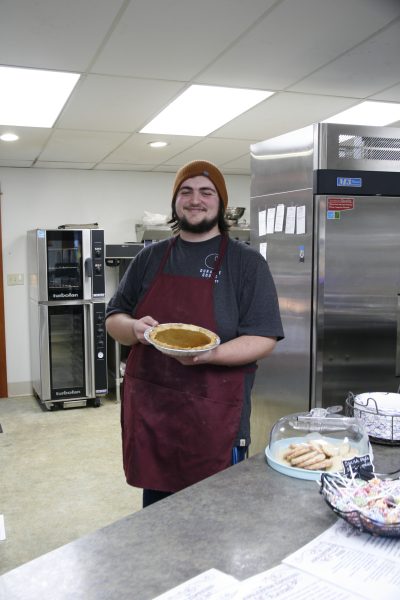 Mason is a student at Oregon Coast Community College in Lincoln City studying microbiology.
Three days per week Mason exercises his baking muscles with homemade scratch creations like scones, muffins, cookies and pies (and much more). Asked how he balances work and school Hoeflich responded:
"Amy and Jarod have been very flexible wih me." 
 Amy adds, "People will stalk us to find out what Mason's made."
His creations frequently sell out and he is planning on also selling his wares at a local farmers market very soon.
As the Waters continue to add to their menu they are also hoping to start weekly live music.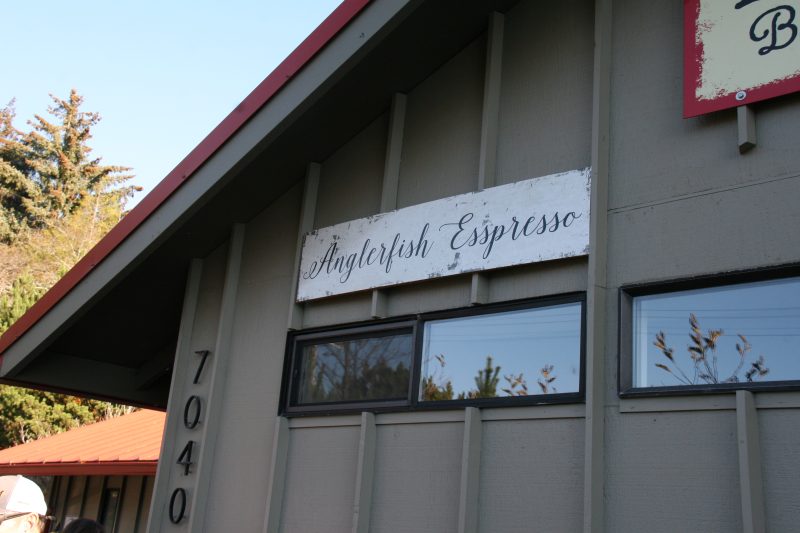 Anglerfish Espresso hours are
Wednesday thru Friday 8 a.m. until 4 p.m.
Saturday and Sunday 8 a.m. until 5 p.m.
Tuesday 8 a.m. until 3 p.m.