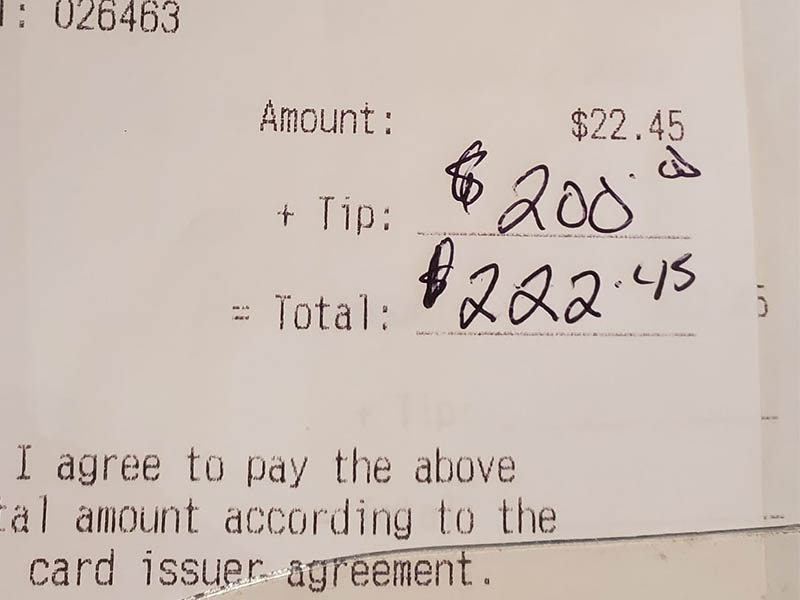 Pig N' Pancake server Natoshia Price got the tip of her life on Labor Day as a customer paid $222.45 on a $22.45 pancakes, sausage and bacon bill.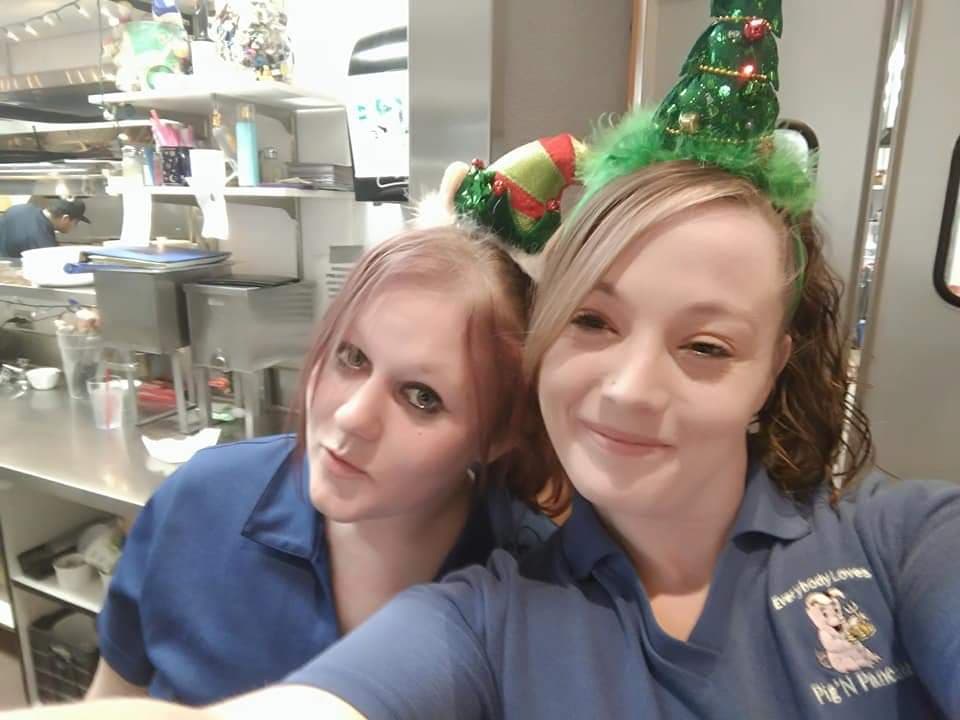 "It felt amazing," Price said after seeing the 890 percent tip. "I started to tear up and went to our wait-station while I gathered my thoughts. I went back out and asked him if I could give him a hug and told him how grateful I was and how amazing it was to have someone like him today."
Price and her customer spent his lunch chatting about their days and how each other's summers have been, not knowing the encounter would end up with her crying in his arms after receiving the extraordinary gratuity.
Price said she was having a bad day and mentioned some negativity towards tourists in Lincoln City recently on social media and told the man she made her day.
His identification was checked and it matched the card used to pay the bill, ruling out any fraudulent activity.
"It truly is amazing that we have great people in this world," Price said. "I'm a firm believer in Karma and good things happen to those that help one another. I believe if you pay it forward it always makes its way back one way or another. Even a smile can make someone's day."
Price said she will use her newfound wealth to purchase back-to-school clothing for her kids and pay some bills.