CIRCUIT JUDGE RACE:  Lincoln County, OR
Russell L. Baldwin is running for circuit court judge in the May 15, 2018 primary election.  The primary race will bring a rare opportunity for voters of Lincoln County to vote for their Circuit Judge, District 17, Position 3.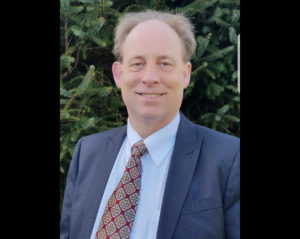 Baldwin is running to bring more justice to Lincoln County's citizens, he says. Baldwin is a local attorney from Lincoln City, Oregon. He brings 30 years of court experience as a civil litigation attorney, both at trial and on appeal.  Baldwin stated, "It is rare that voters get the opportunity to vote for their local judge, as they are typically appointed by the governor and usually no one challenges the incumbent."
Thomas Branford is the current presiding Judge.
Baldwin's campaign will focus on clearing the civil docket and providing timely hearings and decisions. Currently there is a backlog of civil disputes which remain unresolved. Local citizens currently are not getting their civil cases heard in a timely manner according to Baldwin and he further stated he intends to bring his vast knowledge of civil law to the courthouse to insure fair and just rulings under the law for the citizens of Lincoln County.