Come gather 'round people, wherever you roam
And admit that the waters, around you have grown
And accept it that soon, you'll be drenched to the bone
If your time to you is worth saving, then you better start swimmin' or you'll sink like a stone
For the times they are a-changin'
Bob Dylan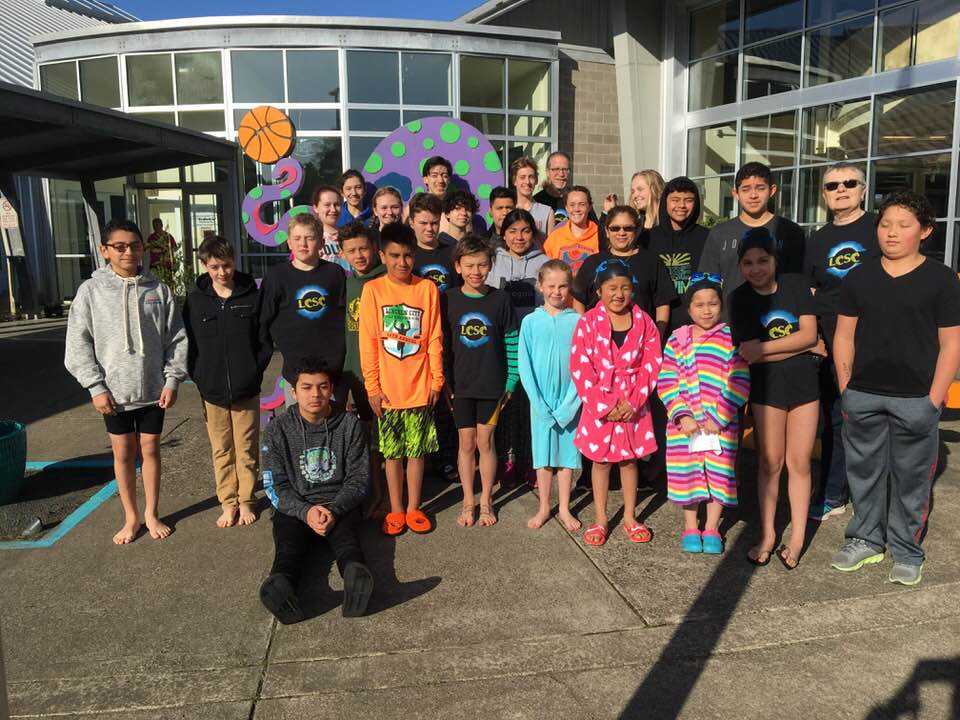 Huge drops in times were the order of the day throughout the weekend as several swimmers posted their lifetime-best efforts in kicking off the summer swimming season in the Lincoln City Community Center pool.
The Lincoln City Swim Club boys, led by a dominant group of 12-and-under athletes, splashed their way to the team title, while the girls placed third Sunday in the annual April Invitational that featured approximately 230 competitors. More than a thousand family, friends and fans thrust a shot in the arm of the local economy over three days of competition that showcased young swimmers of all ages in various sprint and distance events.
The competition, which began Friday evening with the longer races, included qualifying heat races and finals in the sprints and other events as the weekend progressed. Featured was competitive drama that ran the gamut from early elementary schoolers to teenagers.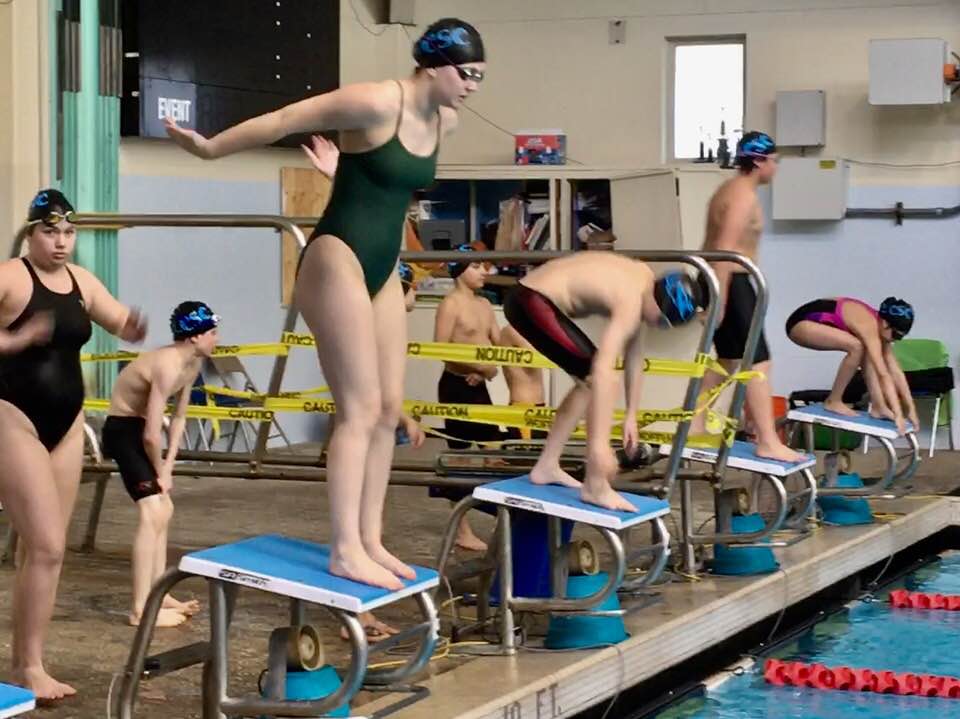 Highly decorated Sam Cortes, who had missed practice recently to perform in the orchestra for the Taft High 7-12 production of the Wizard of Oz, confirmed there's no place like home by swimming four "A" times, while 7-year-old Daisy Cobos won the 200-meter swim in her first-ever event.
"It was a great experience for the kids, sort of a short- and long-course event," said longtime LCSC and Taft High Coach Lissa Parker of the nine-team meet that was contested in a pool of approximately 33 yards, an unusual length for most Oregon venues.
Among the biggest drops in times were posted by: Abby Halferty, 25 seconds, 200 freestyle; Cooper Holloway, 17, 100 back; Logan Meyer, 28, 200 free; Angel Moreno, 16, 200 free and 17, 200 individual medley; Heidi Moreno, 15, 25 breaststroke; Isabelle Serrato, 26, 100 breast; Noah Serrato, 26, 200 free; and Mike Young, 48, 200 IM.
The Evenson brothers and Jose Luis Cortes garnered several "B" times. Thirteen-year-old Mugen Evenson earned a State time in the 50 free.
For more information on Oregon, Lincoln City Swim Club and Taft High swimming, click here