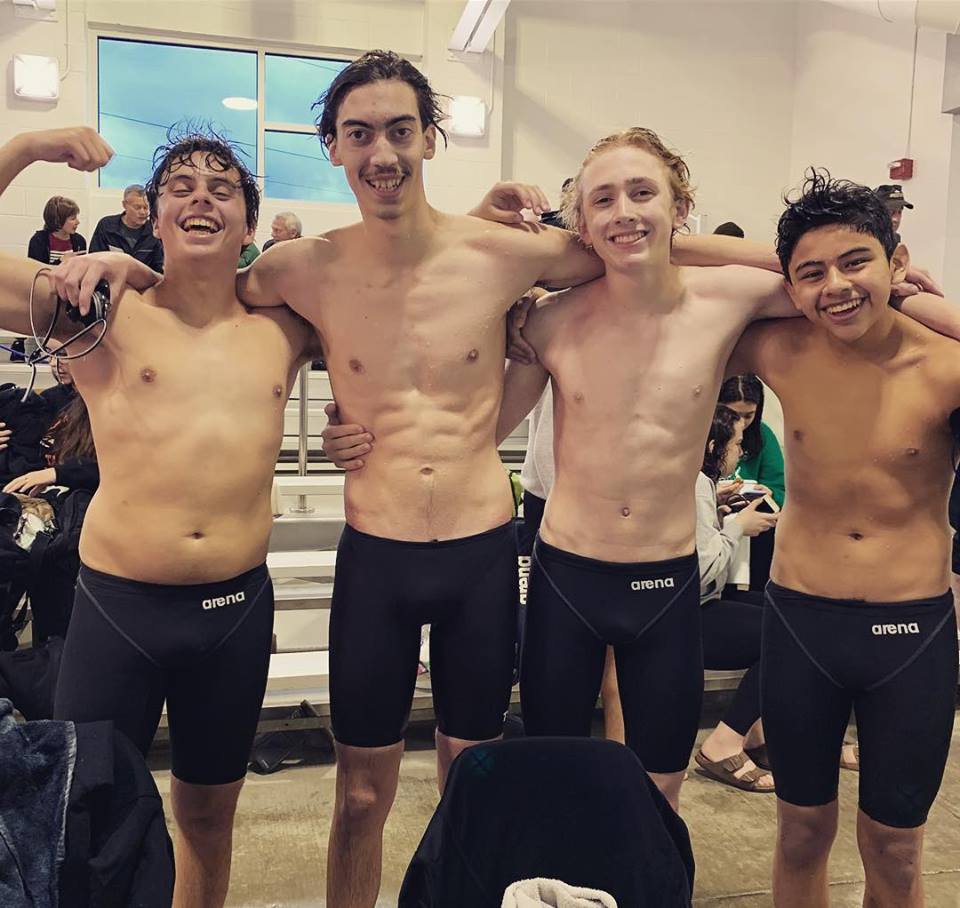 Taft High swim coach Lissa Parker can't say for sure who will advance to State, but one thing she does know is her team peaked at the most appropriate time this weekend at the Class 4A/3A/2A/1A Special District 1 Swimming Championships.
The Taft boys placed second and the girls fifth at the Newport Aquatic Center as 18 of the Tigers' 23 swimmers reached Saturday's finals, with many posting personal-best times in Friday's prelims to get there.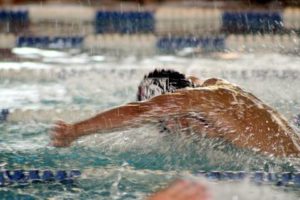 "It was a very exciting final meet today, punctuated by concerns about the weather," Parker said after Newport claimed the boys title and Valley Catholic the girls in the eight-team District meet that determines next weekend's State championship field at the Tualatin Hills Aquatic Center in Beaverton.
"I think overall most were satisfied with their seasonal progress, and the ones who didn't make the finals cheered the team on today," she said.
Results Saturday in four district competitions throughout Oregon will determine which Tigers advance to State once the OSAA verifies results sometime Sunday.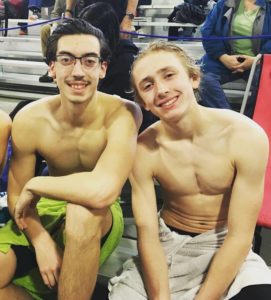 Parker said her own review of the results indicate that senior Joram Hoff and freshman Sam Cortes are likely to move on in their specialties, while juniors Samantha Halferty and Hunter Lunstedt are possibilities in the breaststroke.
Taft's boys 400-yard freestyle relay team –- comprised of Tanner Landry, Lunstedt, Cortes and Hoff — will advance after placing second.
Regardless of who goes, Parker said she was pleased with the effort put forth by her team against formidable odds, which included inclement weather just to get there.
"Almost everyone in prelims had at least one personal-best time and some dropped a lot of time, like Micah McLeish in his 500 free swims both days, and Ayden Woodard in his 100 breast in his first season of swimming," she said. "Fortunately, all the teams were able to make it down to Newport today. Many of the traveling teams stayed overnight Friday.
"As a result, we did try our best to move things along quickly," said Parker, who added that the awards ceremony was not held and medals would be mailed to the recipients.
The 200 free, with Hoff, McLeish and Cortes, and 100 back, with Hoff and Cortes, "were exciting, as we had some close races between Taft and Newport swimmers," she said.
"We also had tight swims for Hunter in both his races, and Tanner did well in the 100 free. Dylan Barrera and Angel Moreno stepped up to do the 100 fly, as did Cassandra Galvan for the girls in her first time on Friday."
Teams such as Class 4A Tillamook and Valley Catholic, which features speedy age-group swimmers from the Beaverton area, outnumbered the Taft girls.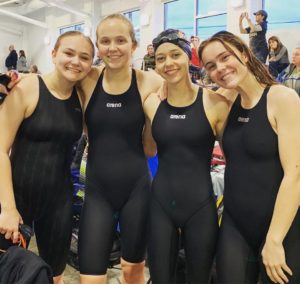 "We still had some notable efforts," Parker said. "Samantha dropped time in her 100 breast in the finals, and Lydia Prins was able to stay at her best time in the 200 IM for a third.
"Brie LeBeouf was excited to finally break a 30 in the 50 free, and Isabelle Serrato pushed hard in her 500 free after losing her goggles early in the race.
"All the girls relays dropped time from prelims to finals, and some swimmers were still battling colds, like Napy Meyer. Some had to step up to fill in more on relays. Charlotte Lunstedt and Aubrey Sciarrotta swam well in their races."
Taft experienced a couple of "unfortunate disqualifications," Parker said, including junior Jose Luis Segura in the 100 breast for a technical touch on a turn, and — most notably — the second-place boys 200-yard relay team (Landry, Lunstedt, Cortes and Hoff) for an early departure from the blocks.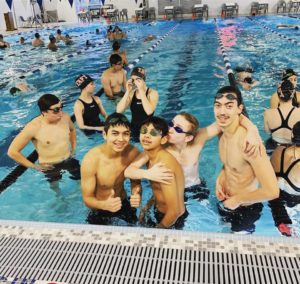 "They were pretty bummed as it was at the beginning of the meet, but they had to turn around quickly and stay on top of their game so they could excel in their other events, which they all did," Parker said.
Five medley relay teams were disqualified throughout competition across four districts throughout the state Saturday, so the Tigers were hardly alone in their eagerness to touch first, she said.
"It happens at high levels, where everyone gets super-excited," she said. "However, the 400 free relay did very well and they all had PBs [personal-bests]. Newport was closer in prelims, but then substituted their fastest alternates for finals to win that race by a longer gap."
Newport defeated Taft 454-191 in the boys competition, while Valley Catholic outdistanced the Cubs 227-212 for the girls title.
Class 4A/3A/2A/1A SD1 Finals Individual/Team Results
Photos by Amy Rose-Lundstedt and Robert W. Smith