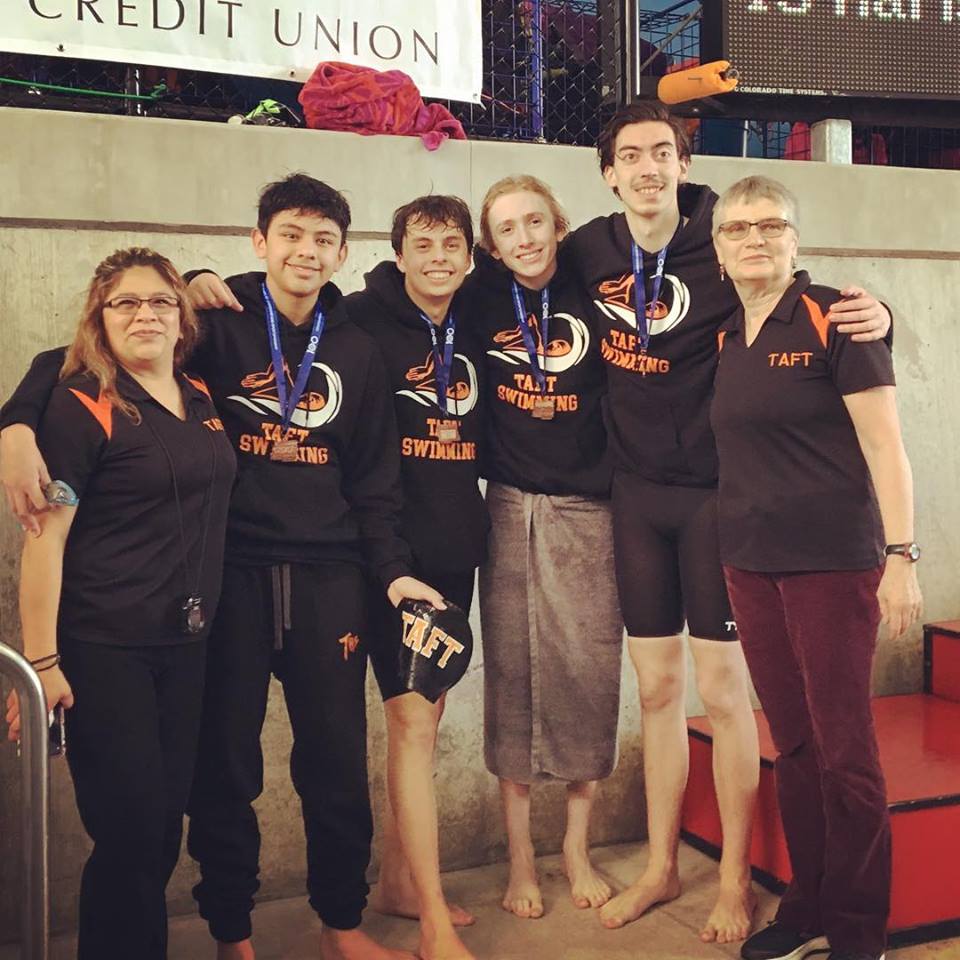 Taft High's Tanner Landry, Hunter Lunstedt, Sam Cortes and Joram Hoff teamed to place fourth Saturday in a school record-shattering time in the 400-yard freestyle relay at the Class 4A/3A/2A/1A OSAA State Swimming Championships in Beaverton.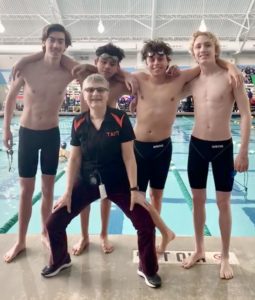 The Tigers' tandem of Landry, Lunstedt, Cortes and Hoff finished in a season-best 3:31.14 to place where it was seeded entering the finals following Friday's preliminary time of 3:32.16.
The time broke the school record of 3:47.21 set in 2007 by Keith Lewis, Aaron Roberts, Brandon Gilman and Trevor Hoagland by more than 16 seconds.
Meanwhile, fellow Special District 1 member Newport won the State boys championship 90-46 over SD4 representative Marshfield at Tualatin Hills Aquatic Center. Taft's showing in the 400 free relay allowed the Tigers to place 12th as a team.
SD3 member Sweet Home claimed the girls crown 69-50 over SD2's Catlin Gabel.
Newport senior Lucas Ellingson won the State 200-yard individual medley and 500 freestyle titles and junior Caden Shanks won the 100 backstroke.
Newport's 200 free relay team of Cole Braxling, Brennen Wood, Kai Daniels and Luke Bachart, and 200 medley relay team of Caden Shanks, Nick Topar, Daniels and Ellingson also claimed State championships.
In Friday's prelims, Hoff, an 18-year-old senior, placed seventh in the 200-yard freestyle after entering the meet seeded ninth. He matched his seeding by placing ninth in the 100-yard backstroke.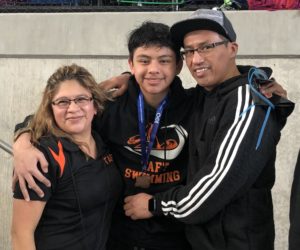 Cortes, a 14-year-old freshman, finished eighth in a school-record 1:00.30 in the 100 back that broke Hoff's 2017 mark of 1:01.81 after starting as the 10th seed. He matched his position with an eighth-place showing in the 100 free.
Landry, a 17-year-old senior, moved up two spots for 10th in the 200-yard individual medley.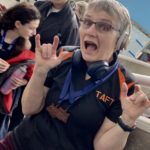 Lunstedt and Sammy Halferty, the Tigers' only girl representative, placed 11th and 12th, respectively, in the 100 breaststroke.
Senior Micah McLeish also represented Taft as an alternate.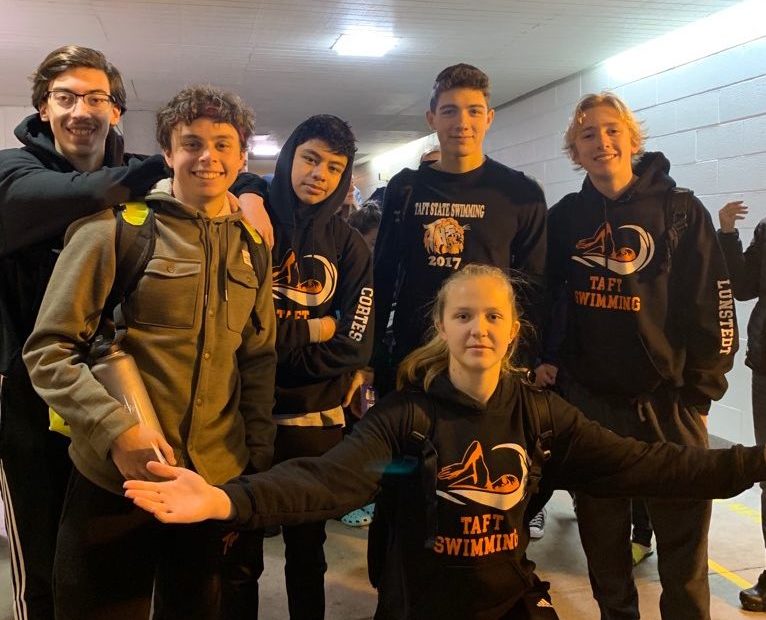 From left, Joram Hoff, Tanner Landry, Sam Cortes, Mich McLeish, Samantha Halferty, Hunter Lunstedt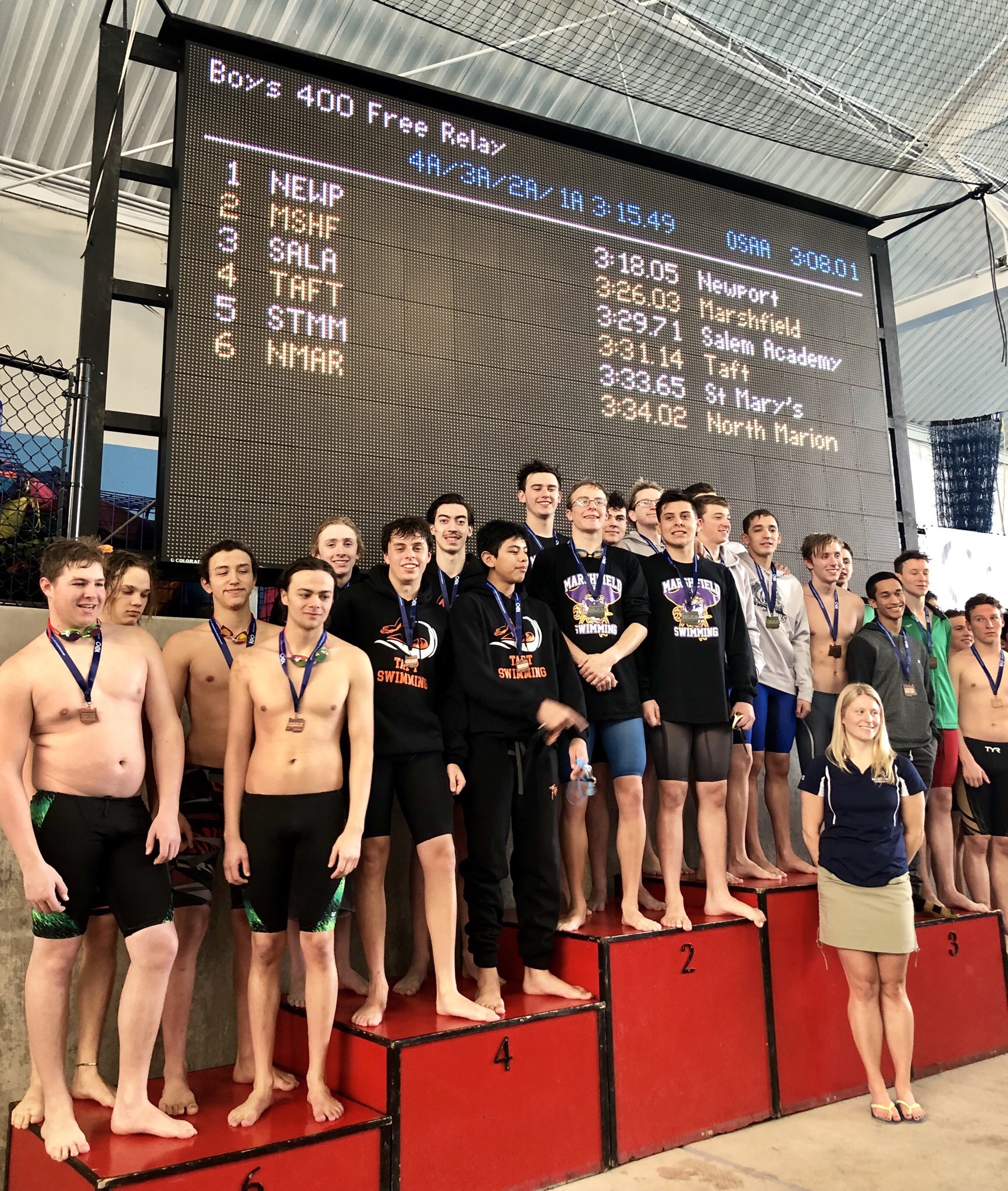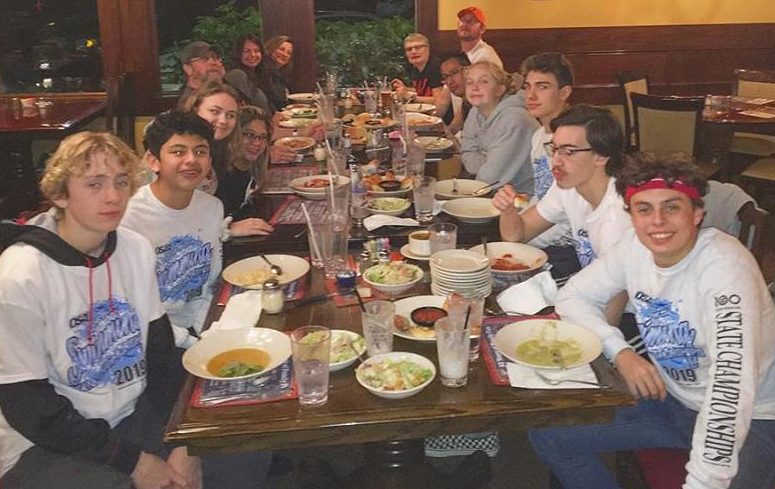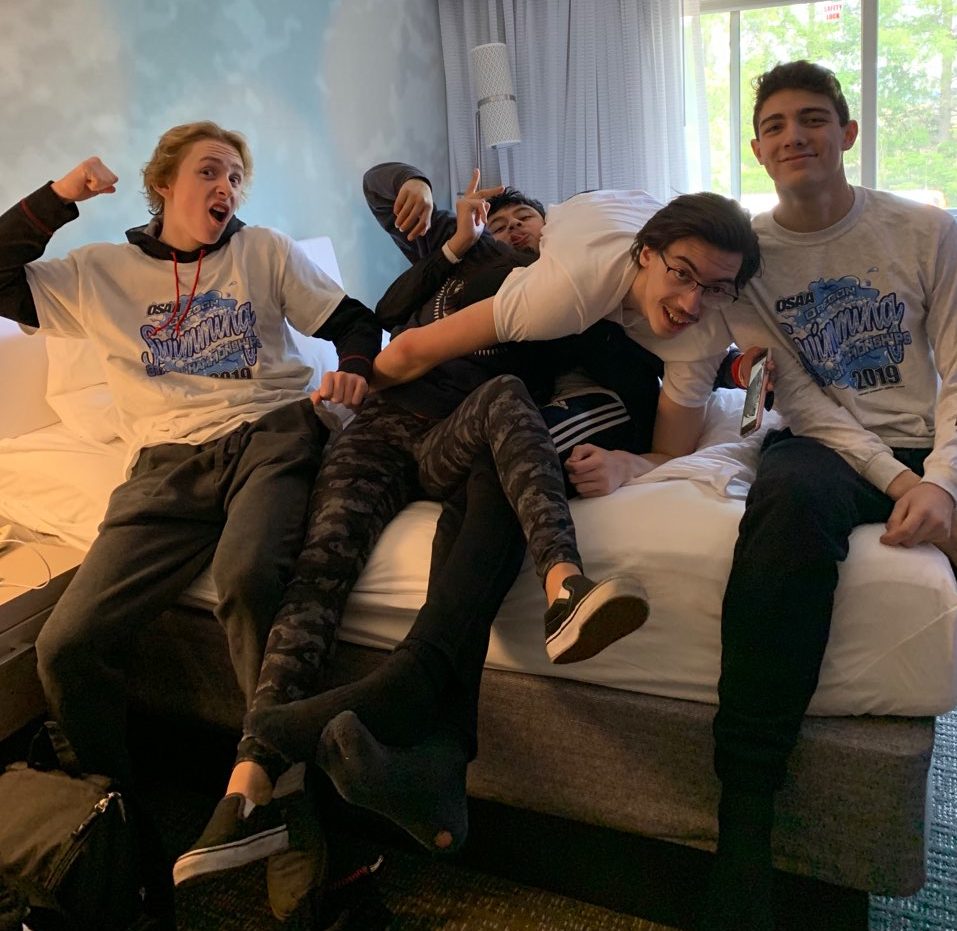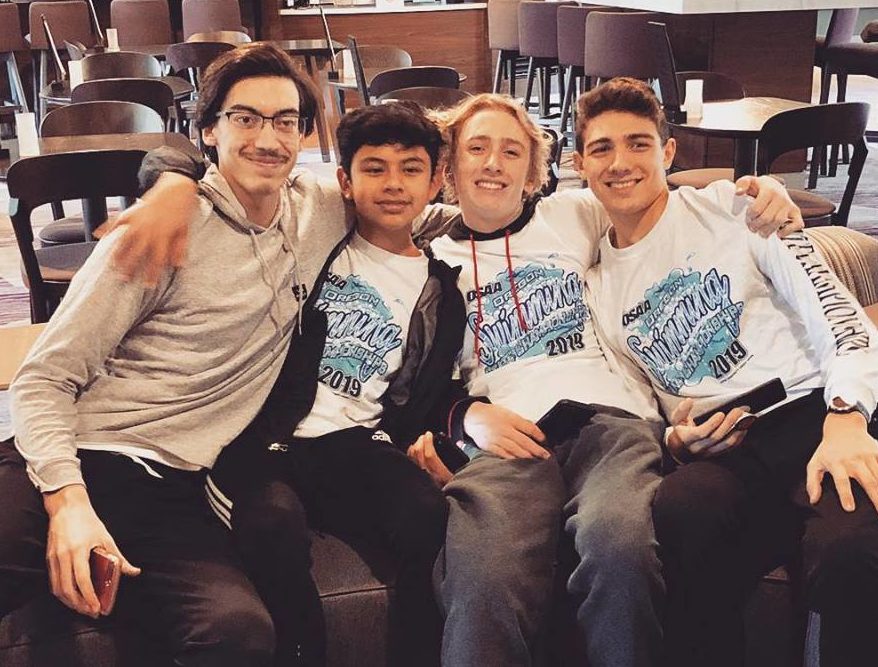 Team Scores            
 Girls                              
1 Sweet Home                                    69  
2 Catlin Gabel                                  50  
3 La Grande                                     32  
4 Marshfield                                    26  
4 Tillamook                                     26  
6 Valley Catholic                               20  
7 Salem Academy                                 17  
8 Sisters                                       16  
9 Marist Catholic                               15  
10 Baker                                         14  
11 Newport                                        9  
12 Madras                                         5  
13 Corbett                                        4  
14 Astoria                                        1  
14 Klamath Union                                  1  
14 Blanchet Catholic                              1 
 Boys                      
1 Newport                                       90  
2 Marshfield                                    46  
3 La Grande                                     33  
4 Salem Academy                                 26  
5 St Mary's                                     21  
6 Nyssa                                         14  
7 Valley Catholic                               11  
8 Philomath                                      9  
8 Klamath Union                                  9  
10 Catlin Gabel                                   7  
10 Baker                                          7  
12 Taft                                           6  
13 Phoenix                                        5  
13 North Marion                                   5  
15 Cascade Christian                              4  
15 Henley                                         4  
15 Mazama                                         4  
18 Blanchet Catholic                              3  
19 Astoria                                        2  
19 Marist Catholic                                2