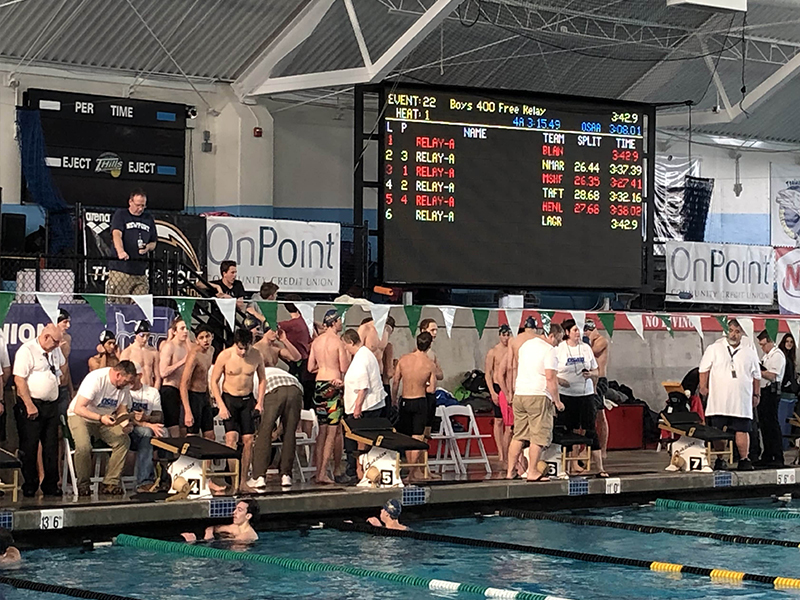 Taft High's boys 400-yard freestyle relay team — comprised of Tanner Landry, Hunter Lunstedt, Sam Cortes and Joram Hoff — matched its seeded position by placing fourth Friday to reach the finals of the Class 4A/3A/2A/1A OSAA State Swimming Championships in Beaverton.
"They are very excited for their relay," said longtime Taft Coach Lissa Parker, who also watched a couple of her swimmers touch in personal-best times.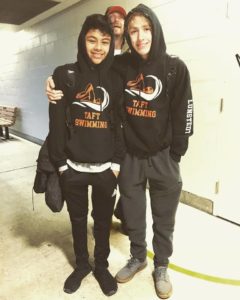 Hoff, an 18-year-old senior, also placed seventh in the 200-yard freestyle after entering the meet at Tualatin Hills Aquatic Center seeded ninth. He matched his seeding by placing ninth in the 100-yard backstroke.
Cortes, a 14-year-old freshman, finished eighth in the 100 back after starting with the 10th seed. He matched his position with an eighth-place showing in the 100 free.
Landry, a 17-year-old senior, moved up two spots for 10th in the 200-yard individual medley after entering the meet as the 12th seed.
Lunstedt and Sammy Halferty, Taft's lone girl representative, placed 11th and 12th, respectively, in the 100 breaststroke.
"Tanner was very positive dropping five seconds and Sam was good with his PRs [personal records]," Parker said. "Joram and Samantha were a little disappointed, but it's a high-pressure situation and early in the morning as we are used to swimming later in the day."
Only the top six in each of Friday's 12-participant events advance to Saturday's 8:15 a.m. finals.