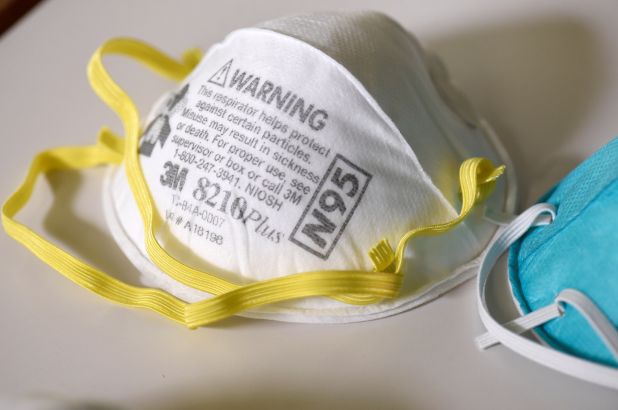 Due to the nationwide shortage in Personal Protective Equipment (PPE) supplies, Lincoln County Sheriff's Office – Emergency Management is coordinating PPE donations.
We are asking local and regional businesses and non-health care industries, including construction, dental, veterinary, manufacturing, breweries, mining, logging, fisheries etc. to donate their PPE.
Items that can be accepted include:
Masks (N95, surgical, and procedural)
Face Shields (medical)
Gowns – Disposable
Gloves – Exam Type
Eye Protection (goggles and eye shields)
Donated PPE must be:
Unused
Original packaging is preferred but not required
Expired is okay
PPE Donation Sites in Lincoln County:
North County – North Lincoln Fire and Rescue
Bob Everest Station, 2525 NW Hwy 101, Lincoln City, OR
Drop off-times: 9:00am – 3pm, Monday – Friday
Central County – Newport Fire Department
245 NW 10th Street, Newport, OR
Drop off-times:  9:00am – 3pm, Monday – Friday
East County – Toledo Fire Department
285 NE Burgess Road, Toledo, OR
Drop off times: 9:00am – 3pm, Monday – Friday
South County – Central Oregon Coast Fire and Rescue
145 NW Alsea Hwy, Waldport, OR 97394
Drop off times: 9:00am – 3pm, Monday – Friday
Additional Information:
All donated supplies will be redistributed to our most vulnerable healthcare partners in need of supplies.
You will receive a donation letter you can use for a tax deduction.
If you require PPE for your own personal healthcare, please save those supplies for your use.
Need More Information or Have Questions?
Call Center: 541-265-0621, open March 26 and March 27 from 9am – 1pm.  Hours to be updated.
Website: www.co.lincoln.or.us/covid
Facebook: www.facebook.com/LincolnPublicHealth