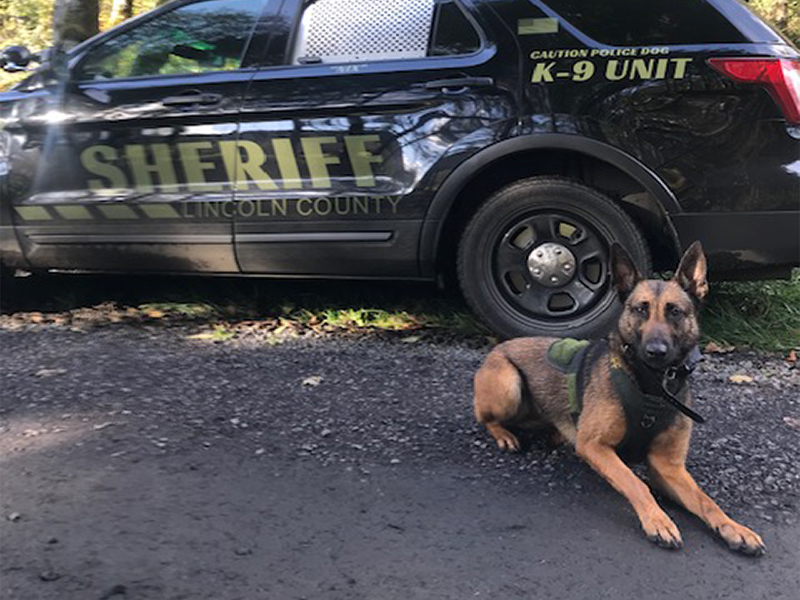 A Lincoln County Sheriff police dog tracked a suspected felon fleeing on foot along a river, through the woods and around neighboring houses near Beaver on Tuesday night before finding the man hiding on a hillside, where he was arrested without incident.
Miguel A. Neto, 36, of Rockaway Beach was taken into custody on outstanding arrest warrants by Tillamook County Sheriff's deputies at approximately 8:30 p.m. following a 50-minute foot pursuit for a quarter-mile in the dark through thick brush, trees, yards and fences.
According to a news release, Lincoln County Sheriff's Deputy Derick Smith and K9 partner Nix responded to the area of Blaine Road and River Bend Road following a 6:30 p.m. request for assistance. They began a search at approximately 7:40 p.m. from where the suspect was last seen abandoning his vehicle following a road pursuit by Tillamook County deputies.
The dog tracked Nieto's scent down the north side of the Nestucca River before locating the suspect on a steep hillside on the north side of Blaine R at RO Richard Road.
Neto was taken to the Tillamook County Jail on outstanding arrest warrants, including Felon in Possession Firearm and charges related to the vehicle pursuit.