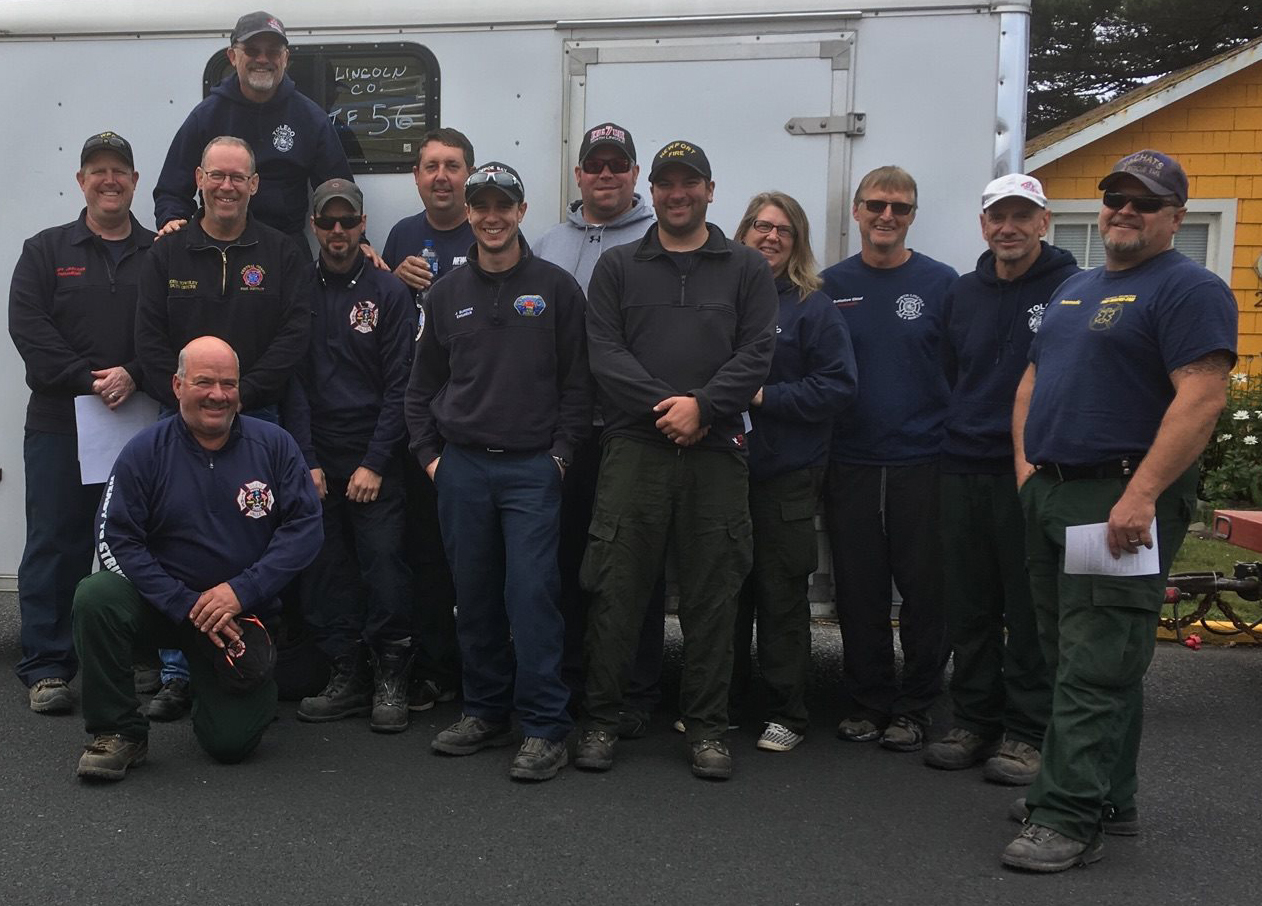 Lincoln County Task Force 56 returned Sunday from the Ramsey Canyon Road fire near Gold Hill after helping control a blaze that triggered an evacuation warning.
The local firefighters were the first-arriving Office of State Fire Marshal Task Force crew in the area and remained for four days conducting structural protection and triage during the day shift, North Lincoln County Fire and Rescue officials said.
Oregon Gov. Kate Brown declared the fire a "conflagration" on Thursday, allowing state resources to be called on as necessary. Four structural task forces and more than 360 personnel from nearby counties helped fight the fire.