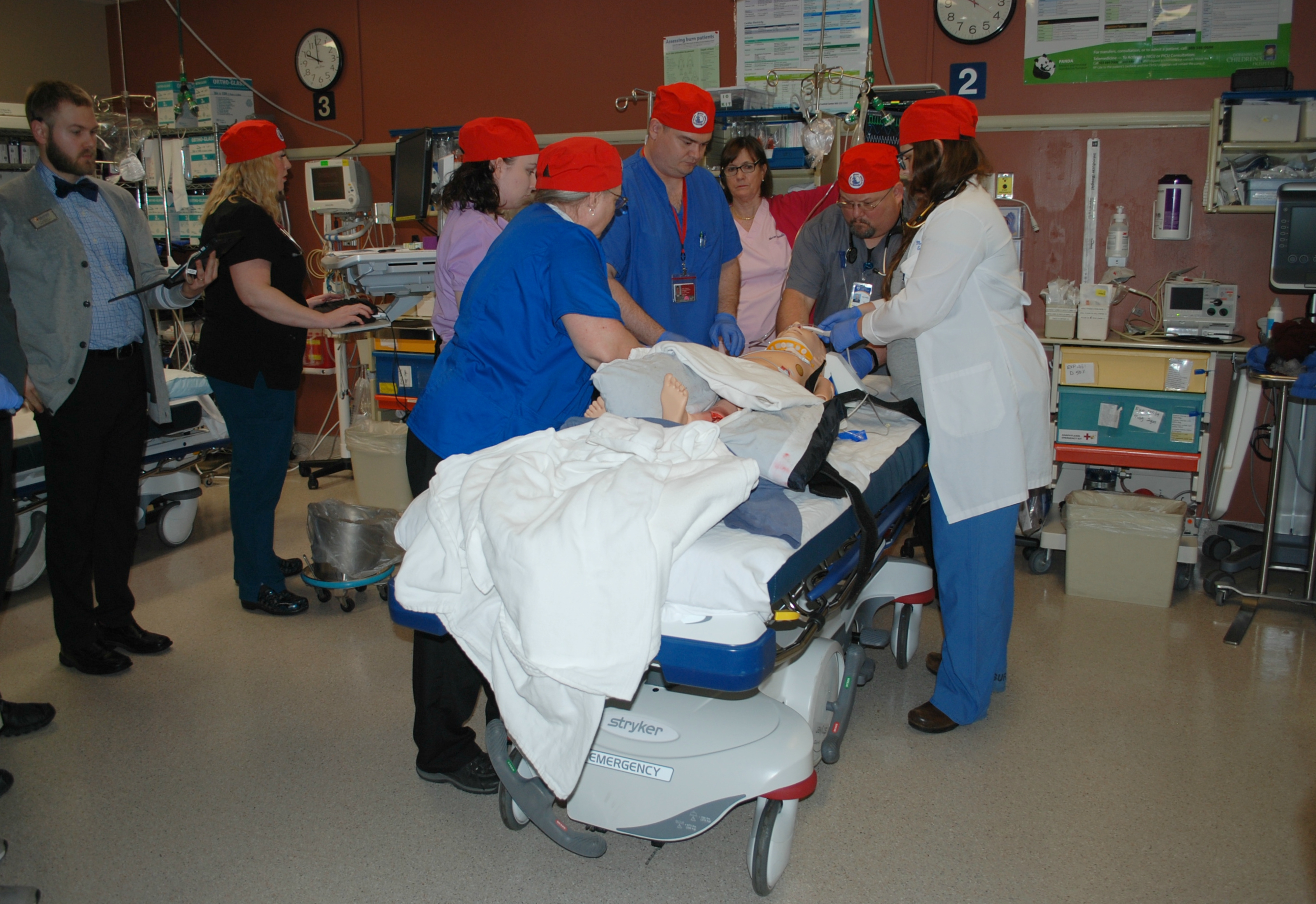 Local emergency responders became better prepared to handle coordinated trauma care in Lincoln County following training involving realistic patient-care situations.
"This training was to help identify gaps across our agencies in how we care for patients experiencing trauma,"  SPCH Emergency Management Coordinator Ericka Mason said.
Working with the Idaho Simulation Network, Samaritan Pacific Communities Hospital (SPCH), Samaritan North Lincoln Hospital (SNLH), Pacific West Ambulance, Life Flight Network, North Lincoln Fire and Rescue and Newport Fire Department staff practiced assessment, clinical decision-making and teamwork skills.
"The simulation training held in both our coastal hospitals was designed to provide EMS, hospital and transport teams the chance to practice our collaboration efforts on behalf of emergency patients," SNLH Emergency Management coordinator Jeff Trapp said.
The drills featured the use of interactive training manikins supplied by Gaumard. The high-tech "dummies" speak to the health-care provider, cry in pain and answer questions, while the clinicians provide care such as starting an IV, inserting an intubation tube and other invasive procedures.
When a person is in a serious car accident, for instance, there are many caregivers who treat that person — those who arrive on the scene, transport the individual to the hospital and work to stabilize the patient. Additionally, the trauma victim may be transferred to another hospital that can provide a higher level of care.
Working together to aid the injured victim requires communication skills and a coordinated response.
Training was held March 26-27 in Newport, with trauma simulations held March 29 in Newport and April 1 in Lincoln City. The sessions were made possible by a grant from the Oregon Office of Rural Health.
"Already, our different agencies work well together, but we want to be even better," Mason said. "Our goal with this training was, ultimately, to improve the outcome of patients, to reduce wait time for getting the patient to specialized care, and to create a wider understanding of each agency's capabilities."
The trauma scenario in Newport was a car crash, while the Lincoln City scenario involved a rolling beach log. The exercises were filmed and streamed live to the hospitals for staff to observe and critique ways to improve communication, speed and hand-off to partner agencies.
"Since we are located in a rural location and frequently must rely on the limited resources available, it is imperative we continue to identify gaps and strengthen our responses," Mason said. "We want to ensure speedy delivery of trauma patients in our communities to the care they most need."