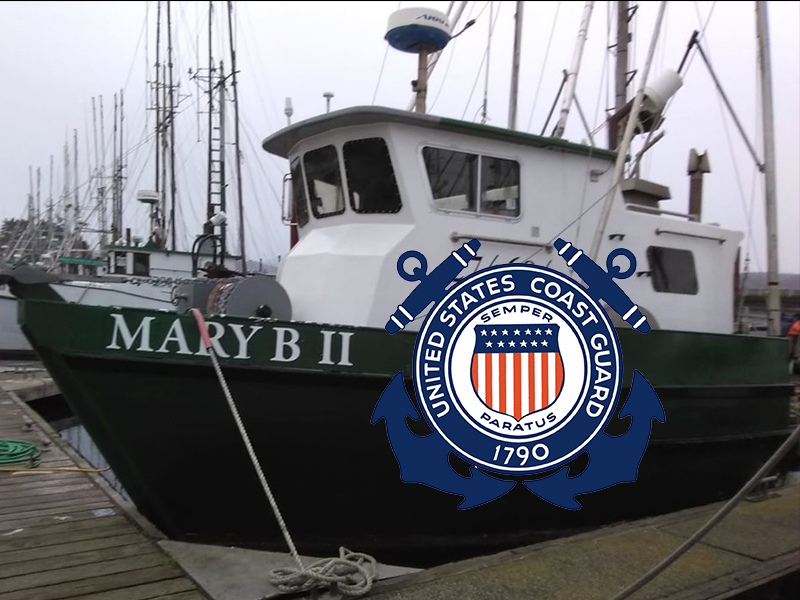 The captain of the Mary B II had alcohol, methamphetamine and amphetamine in his system when the fishing vessel capsized in January at Yaquina Bay Bar, killing all three aboard, according to evidence presented Monday in Newport at the start of a U.S. Coast Guard investigation.
A state trooper also said she saw skipper Stephen Biernacki with bloodshot eyes and slurred speech on the docks the day before the capsizing and had a report from a concerned business owner that Biernacki appeared impaired.
The U.S. Coast Guard was called to escort the 42-foot Mary B II through rough seas when it overturned at approximately 10 p.m. in 14- to 16-foot waves, with swells of 20 feet.
The Coast Guard pulled two fishermen from the water and they were taken to Samaritan Pacific Communities Hospital in Newport, and a third was trapped and found deceased in the boat.
Pronounced dead were James Lacey, 48, of South Toms River, N.J.; Stephen Biernacki, 50, of Barnegat Township, N.J.; and Joshua Porter, 50, of Toledo.
The Coast Guard was escorting three boats to port under bar restrictions due to the high seas when the Mary B II was struck by a wave, pitched and overturned. After a rescue helicopter was launched, a swimmer discovered the body of Lacey, who was transported to paramedics on shore and taken to the hospital, where he was pronounced dead.
The Newport Fire Department found Porter deceased near Nye Beach. After the vessel ran aground approximately 100 yards off shore near Yaquina Bay North Jetty, Biernacki was discovered dead in the wheelhouse of the disintegrated green and white wooden crab boat.