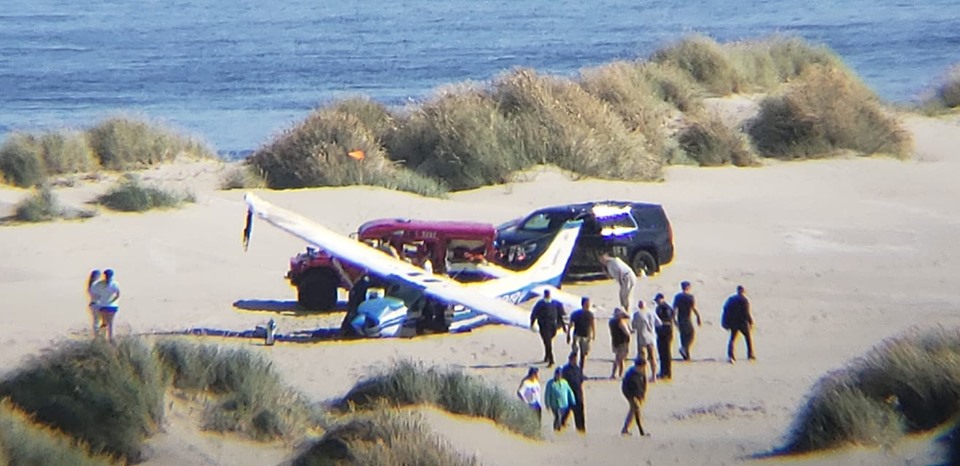 A small plane flown by Newport Mayor Dean Sawyer crash-landed Monday on the beach near the Yaquina Bay Lighthouse, seriously injuring one passenger, who was airlifted to a Portland hospital, and slightly hurting the pilot and a child.
Passengers identified in the emergency landing were Deborah Reasoner, 61, from Molalla, and her 7-year-old grandson.
All three occupants were transported to Samaritan Pacific Communities Hospital in Newport. Sawyer and the juvenile sustained minor injuries and were released. Reasoner suffered several broken bones and was life-flighted to Portland.
An initial Oregon State Police (OSP) report indicated no serious injuries.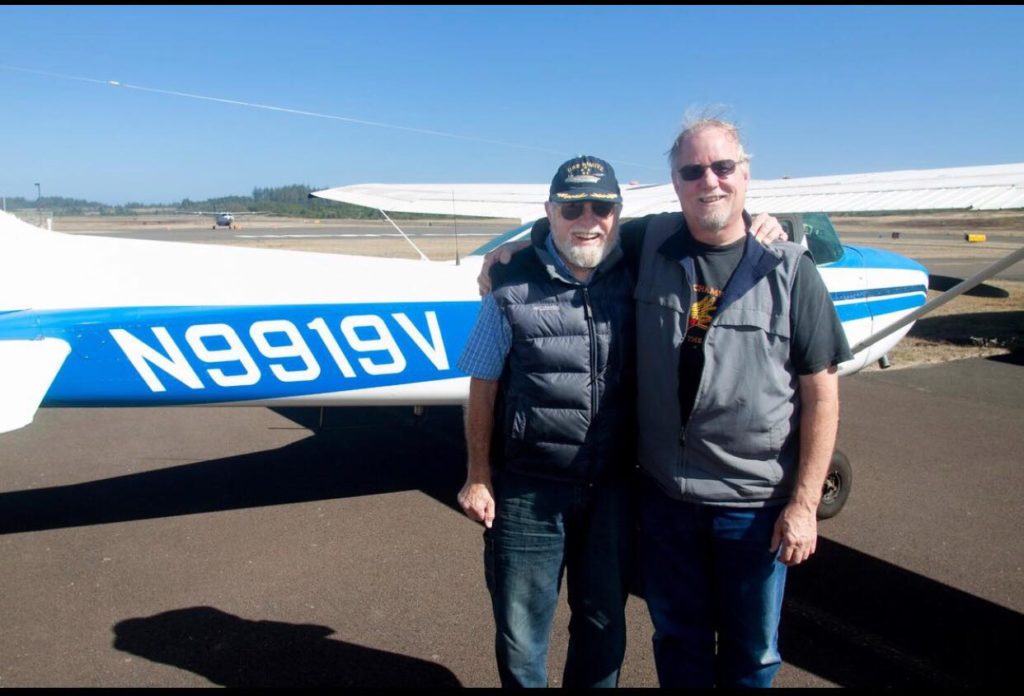 "I feel like a mule kicked me," said Sawyer in a Facebook post from his home in bed after suffering torn cartilage in his chest.
A preliminary investigation determined the plane was a 1974 Cessna 172M Skyhawk II single-engine, fixed-wing aircraft owned by and registered to the 66-year-old Newport mayor.
According to reports, Sawyer departed from the Newport airport at approximately 4:30 p.m. and flew around the Depoe Bay area whale watching when he noticed there was a mechanical problem and attempted to return to the airport.
Sawyer realized the plane did not have enough altitude to reach the airport and planned an emergency landing. He was able to land on the beach at the south end of the north jetty.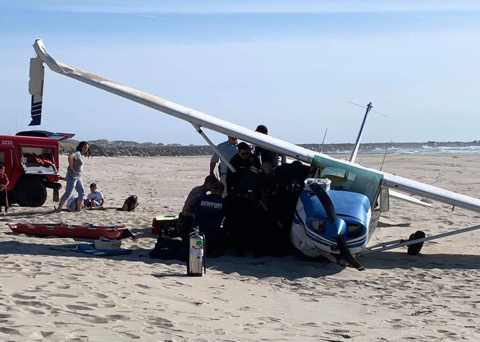 The Newport Fire Department, Pacific West Ambulance, Lincoln County Sheriff's Office and the Oregon and Newport police departments responded to the incident at approximately 5:10 p.m.
Sawyer, who purchased the plane in 1982, has had a pilot's license for nearly 40 years, the report said.