A bicycle crashed into a car pulling onto Highway 101 in Newport around noon today, ejecting a ferret from a pet carrier and sending the domesticated weasel under the car.
The cyclist, who was traveling northbound on the east side of Highway 101, could be seen reaching under the Volkswagen Tiguan to retrieve the ferret.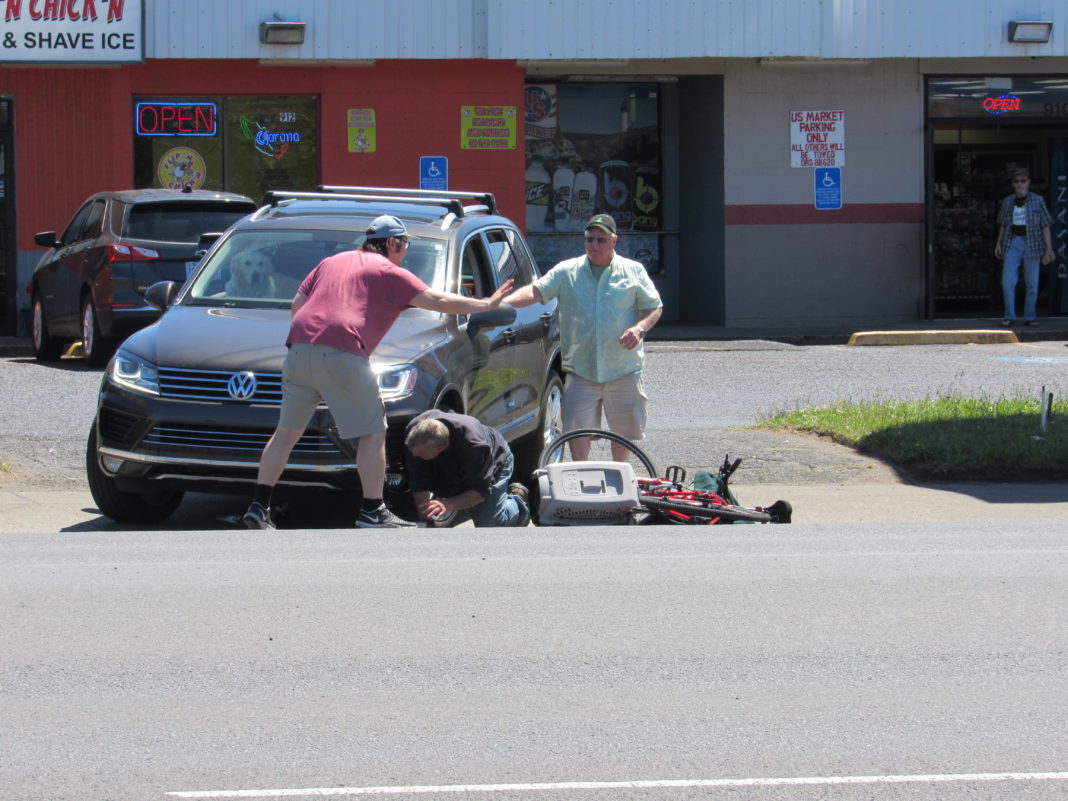 The driver of the Volkswagen called Newport Police and handed the cyclist the door to the pet carrier.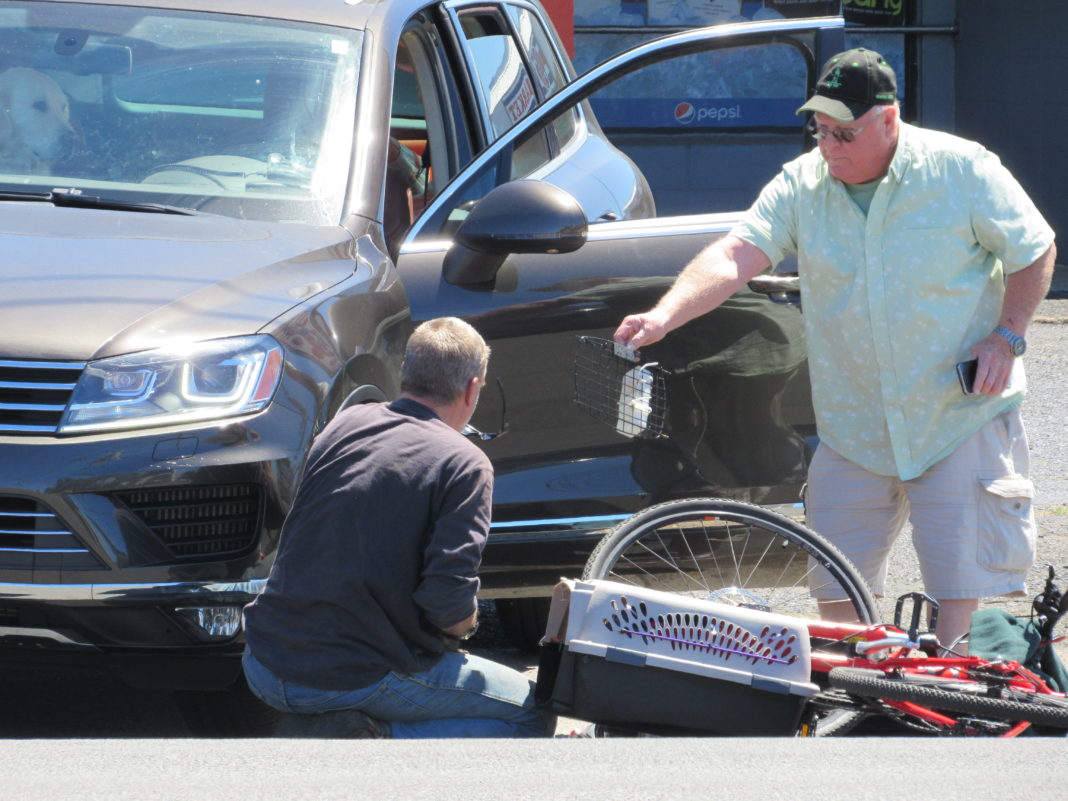 The bicyclist appeared to sustain injuries to his right leg as he was observed limping.
The driver of the Volkswagen — or ferret — did not appear to be injured.