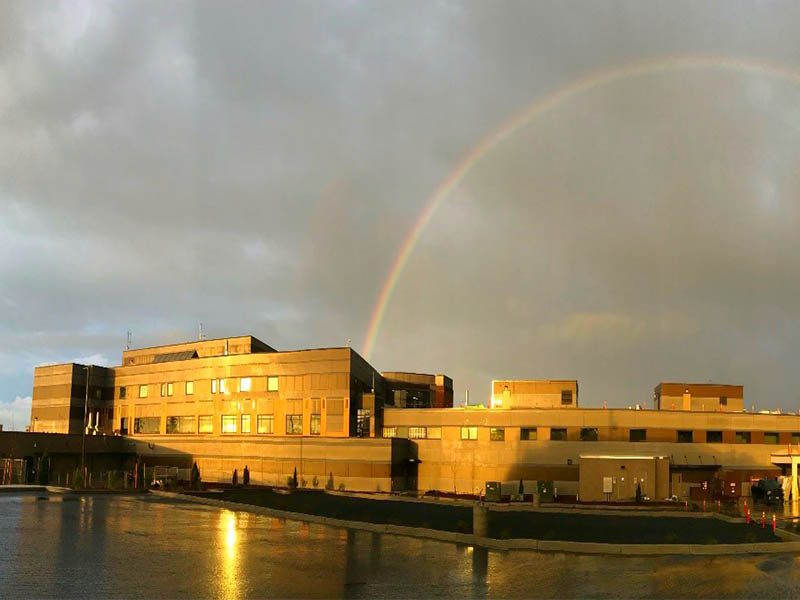 This week, the Samaritan Pacific Communities Hospital construction project is entering its third and final phase.
Beginning Monday, March 9, the building on campus known as the "1951 building" will be closed to all visitors and patients. Services previously located inside that building can now be found inside the hospital. The public can continue to access the hospital via the west entrance, which connects to the SPCH Galleria, until March 30. The Emergency Services entrance also continues to provide public access to the hospital.
Beginning the week of Monday, March 9, remodeling will begin on the area behind the clinic located on the second floor of the new hospital building; this was used as a temporary area for infusion services. There may be a bit of construction noise and foot traffic during this time, but all attempts will be made to minimize disruptions. This is expected to last approximately 90 days.
Beginning Monday, March 16, construction fences will go around the perimeter of the 1951 building. The building will be permanently closed to everyone except crews that will begin clearing out the structure and performing abatement. Again, the west entrance to the Galleria will remain open until March 30.
During the week of March 30, demolition will begin on the 1951 building and the west entrance to the hospital galleria will be closed to everyone. At this time, the only public entrance into the hospital and clinics will be via the Emergency Services entrance.
Once the 1951 building is removed, the second half of the main parking area will be completed, essentially marking the end of this years'-long project.
Watch for announcements about a community celebration being planned for early autumn.