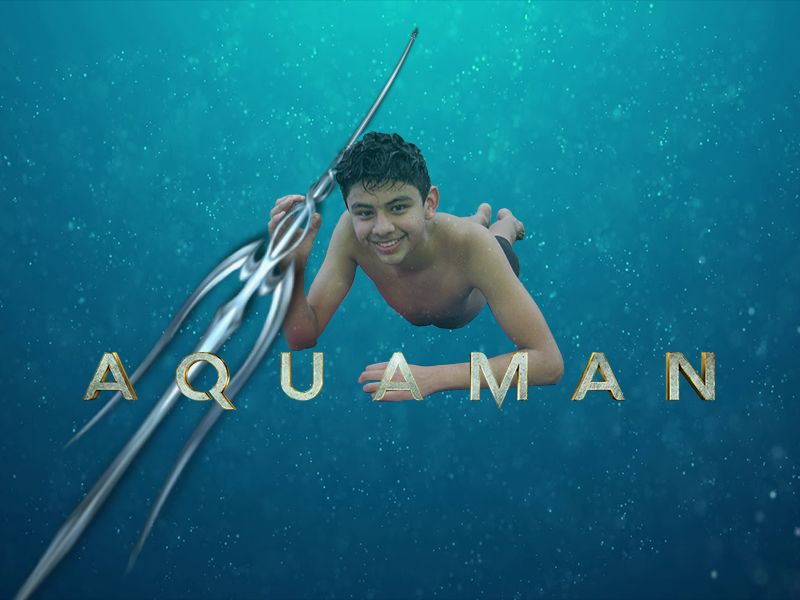 On the surface, Taft High's Sam Cortes has been a fixture in local swimming circles for nearly a decade now. Dive deeper and you'll learn much more about the personable teenager who has earned the distinction of being among the school's most dominating freshman athletes ever.
"He's been a natural in the water for many years now," longtime Taft High and Lincoln City Swim Club (LCSC) coach Lissa Parker said. "Sam was a fast athlete at the age of 10 and under, and he transitioned into being a good swimmer and even better athlete in high school over the years."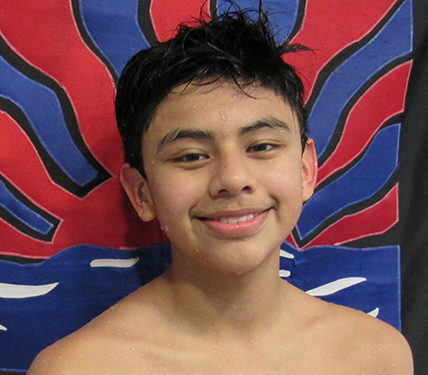 To know the 14-year-old sprint specialist is to know a lifelong Lincoln City resident who has transformed his fixation on chlorinated water and admiration for his older swimming sister into a head-churning career that has earned him statewide acclaim.
"Sam started swimming for LCSC when he was 5 years old, on the coattails of his older sister, Liz [now a Western Oregon freshman]," said Parker, who has coached Taft and LCSC for 21 years after first getting involved in youth swimming more than 30 years ago. "When he was in an 8-and-under swimmer, Sam was going to the State meet pretty regularly."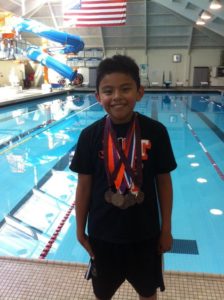 While his friends were hitting plastic balls off batting tees, Sam was practicing racing dives and flip turns and studying the nuances of the flutter, frog, dolphin and whip kicks. Competing against older kids in various state-level events, he has made a splash on newspaper pages almost since he first stuck his big toe in the water.
"Lizeth was about 10 when Sam was 4 and was on the team and she loved it," Sam's mother, Maria, said. "We would go to all her meets and Sam would always cheer for her and want to be in the water swimming by her side."
As a 7-year-old second-grader, Sam was among the swimmers to beat in statewide 8-and-under competitions, earning several ribbons and medals in Oregon's most prestigious events.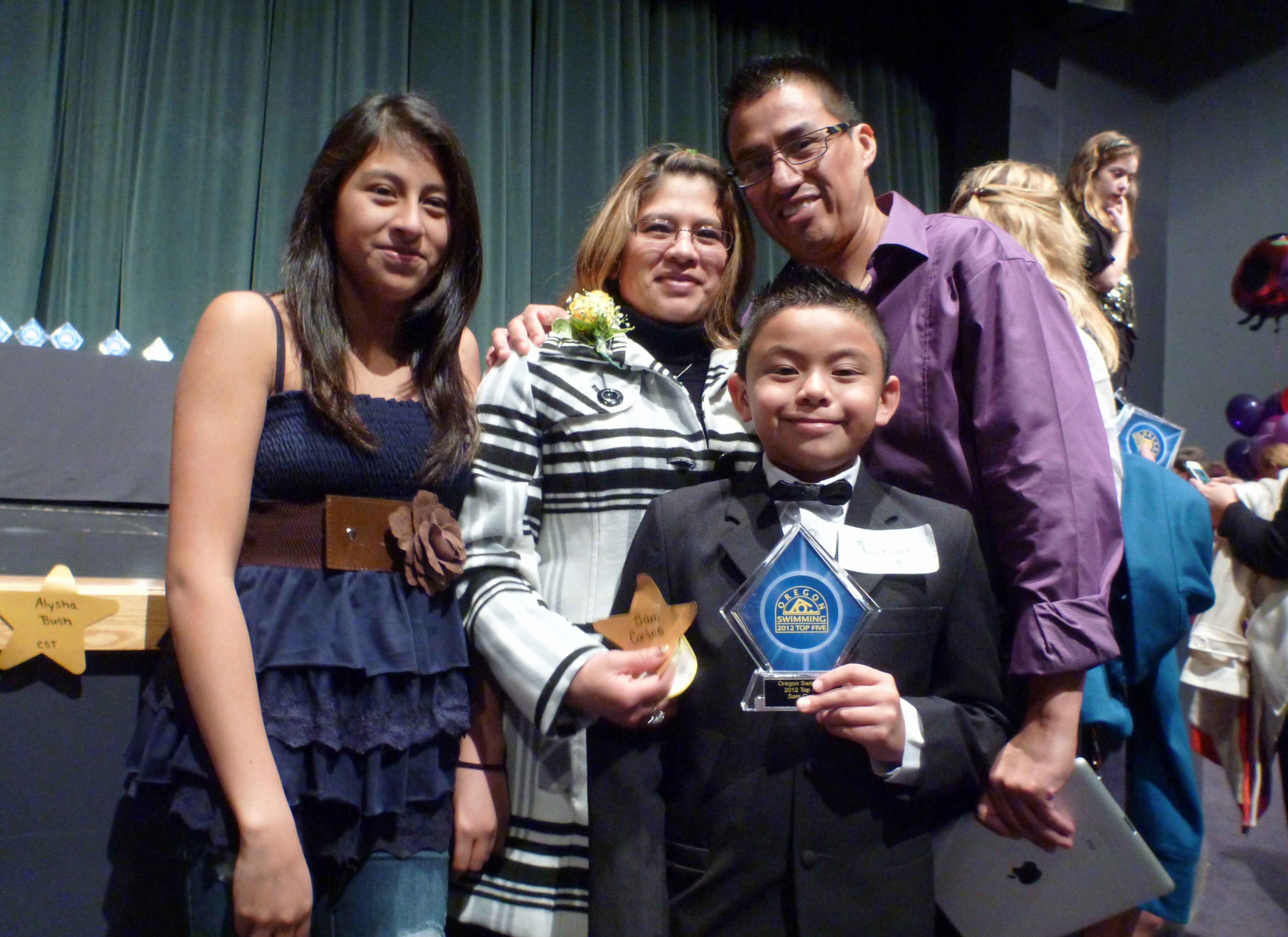 "He enjoyed eight top-five times at the Oregon Swimming Top 5 ceremony when he was in the 8-and-under age group, and several in the 9-10 age group, as well," Parker, dean of Taft High coaches, said. "These are the fastest swims calculated from swimmers from around all of Oregon each year."
After establishing himself as swimming's leading man at just 8, Cortes placed in the top 10 in all six of his events as a 9-year-old fourth-grader at the Oregon State 10-and-under championships.
Needless to say, swimming moms and dads across the state breathed freely as if surfacing from a deep dive when Sam finally reached his teens. Cortes grew out of a triumvirate of promising local young powerhouse swimmers that included Mason Garding and Hunter Lunstedt, now a junior at Taft.
"This group is the fastest and has the most potential talent that we have seen in the club since before [future seven-time state high school champion] Aly [Viles] was little — probably back to the late '80s, early '90s," Parker said at the time. "I hope they stay interested, have fun and keep at it."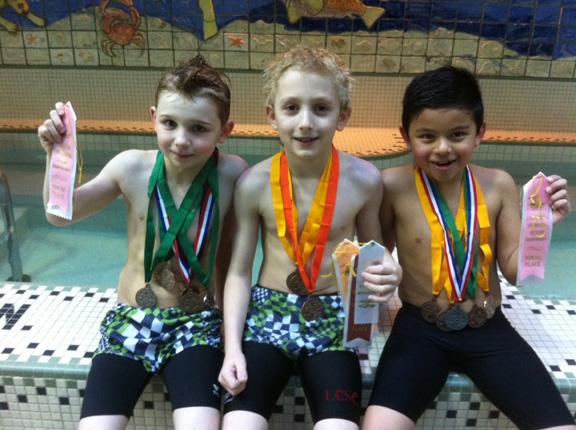 Cortes' arrival on the Taft High squad as a champion freestyle, backstroke and medley specialist has helped make the Tigers a formidable presence whenever and wherever they compete. They'll do so again at 1:30 p.m. Thursday when they host the Taft Last Chance meet at the Lincoln City Community Center.
"The highlight of my swimming career has been my high school team because it has been a different experience than swimming in age group," Sam said. "It has shown me different skills to make me better."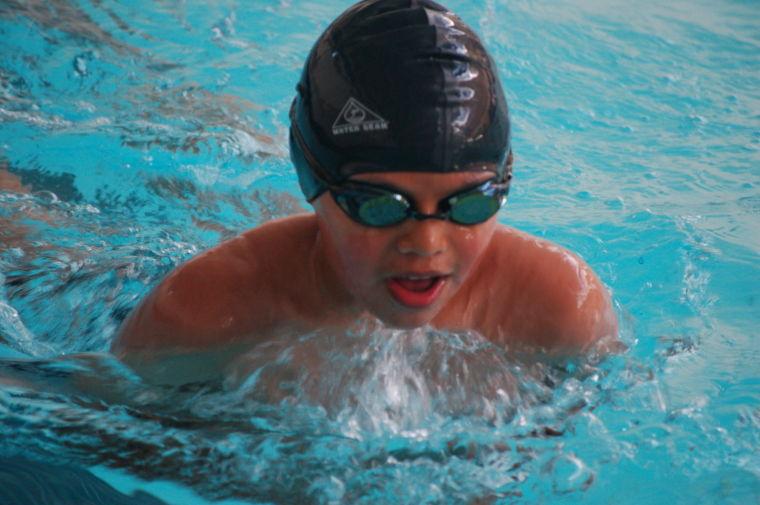 "Sam is a super-motivated kid," his mom, who took on the role as LCSC and Taft assistant swim coach not long after Sam hit the water in an all-out sprint. "He finds motivation in others — swimmers and his friends — really anything he can. He always wants to improve."
Most recently, Cortes has turned much of his attention to soccer as one of his main areas of interest, but has maintained his swimming off and on year round. He also participates in several music activities such as pep and jazz band.
"His mom has done a great job helping Sam and his peers stay motivated in the sport," said Parker, noting that Sam's dad, Jorge Lopez, assists with the timing system for meets and serves as president for the LCSC Board of Directors.
Sam's dad is general manager at Pig 'N Pancake at Newport, while mom divides her time as parent/coach with her duties as hostess at the popular restaurant's Lincoln City store.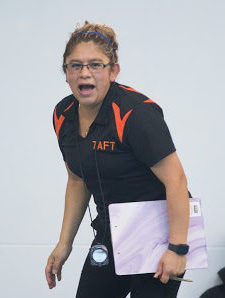 "Throughout the years Lizeth and Sam have been swimming, I have been 100 percent committed," Maria said. "That was the reason I also started being assistant coach, not only because I liked it, but because I could always be there to be part of my kids' swimming journeys."
Cortes has practiced about two hours a day, five days a week, with the community team and high school squad in addition to dryland conditioning and weightlifting workouts ever since he can remember.
"He also plays other sports, which is something that really helps him," Maria said.
Besides scoring a goal as a freshman for the varsity soccer team, Cortes has been a "Student of the Month," plays drums and enjoys electronic gaming.
"He also loves to play soccer, and has gained a lot of conditioning from doing that," Parker said. "He has kept his interest in swimming, but also excels at soccer, so he does not do high-level swim meets year-round. His parents have supported him in being a multi-sport athlete, and he is also a good musician."
"I just want to get better every year with both my technique and speed," Sam said. "I owe it to my family, friends and others for supporting me in everything I do."