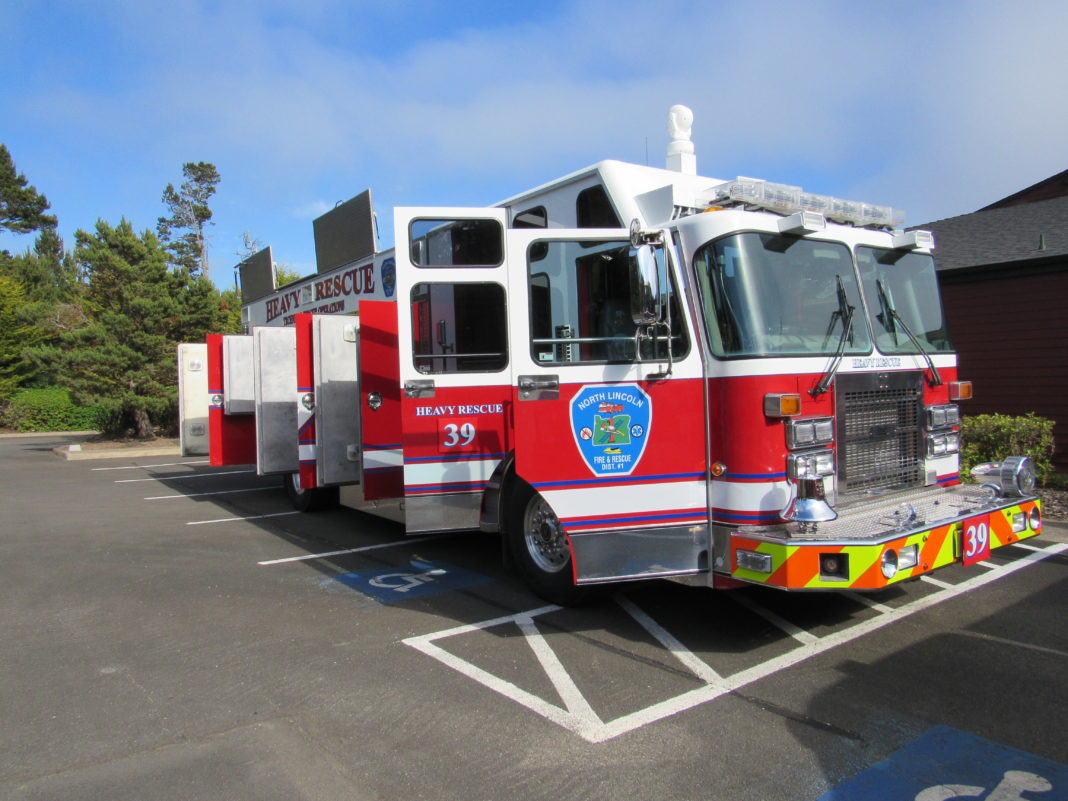 Heavy Rescue 1639, a technical rescue operations vehicle, could be considered the flagship for the North Lincoln Fire & Rescue fleet. It has much in common with a U.S. Navy aircraft carrier, in that it carries more firepower than any other vehicle available for deployment.
Fireman Dennis Knudson led a tour of Lincoln City's newest addition to the NLFR fleet Wednesday night, showing the capabilities of the vehicle that was purchased and modified for around $200,000 — a steal by any standard considering a comparable vehicle outfitted with the same equipment would cost the agency upwards of $600,000.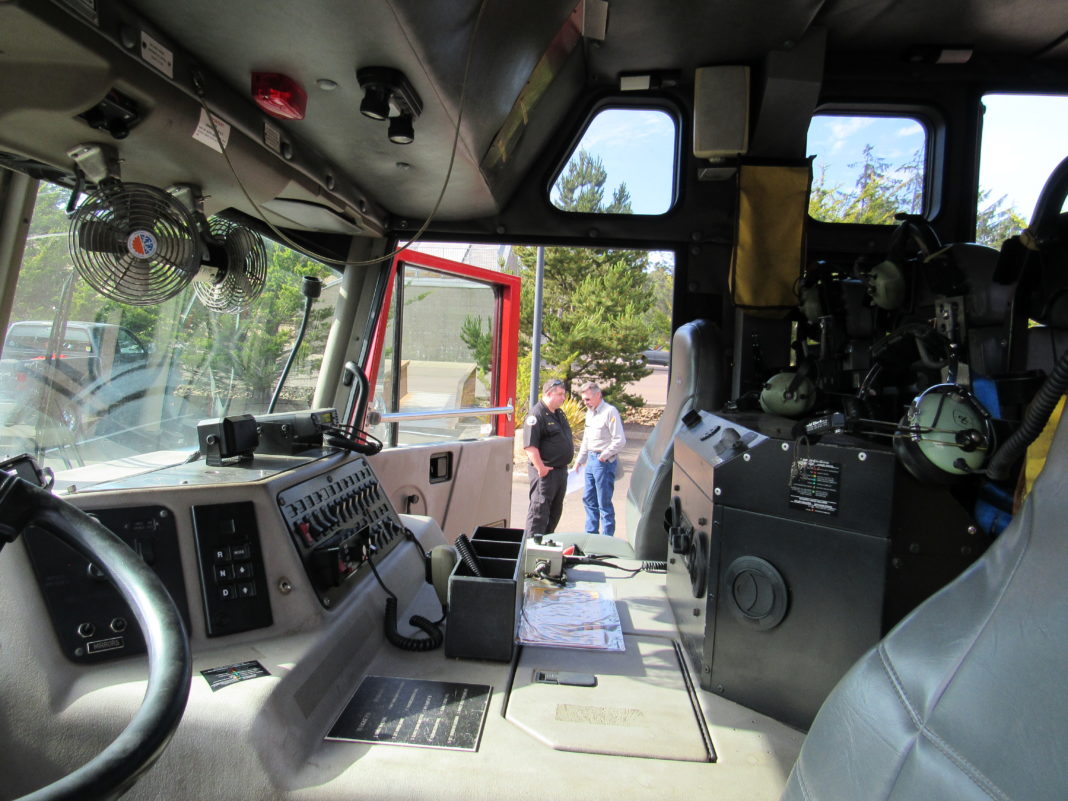 Modifications include dual flat-screen displays that fold up when stored; a bell with the engraving, "Dedicated to the citizens from the volunteers of North Lincoln Fire & Rescue;" and winches on all four sides. A drone can also be piloted from the dual screens inside the vehicle.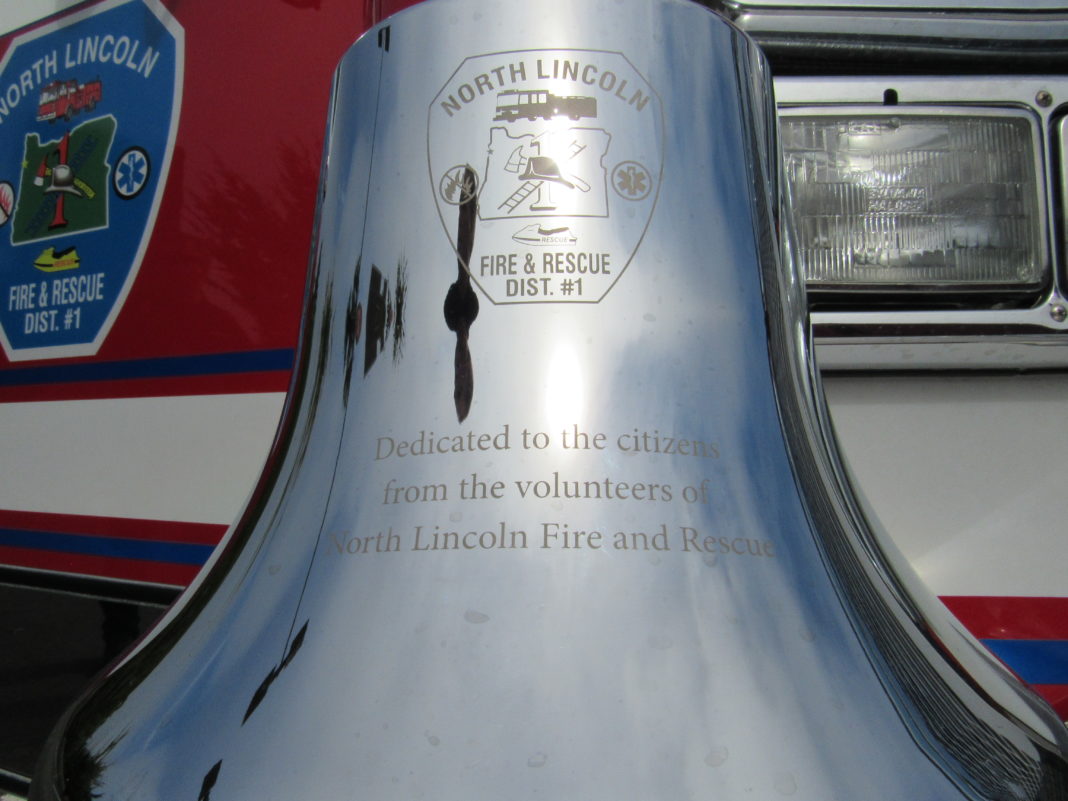 NLFR Division Chief of Training Jamie Mason was responsible for ordering the modifications and overall vision of the project.
The vehicle was used previously by Virginia Beach, Va., volunteer firefighters, and was a dark forest green. The truck was painted and decals and new tires added.
The Heavy Rescue can handle virtually any task required. Ropes allow first responders to repel up to 600 feet. An inflatable wash station can be deployed in minutes and with an existing trailer, HAZMAT capabilities are possible.  Multiple separators, Jaws of Life, saws-alls, air tools, confined space tools, axes, air bags — you name it — are loaded onto the vehicle and easy to access to handle technically complicated accidents.
Heavy Rescue 1639 serves as a mobile headquarters, replete with green lights that signify the vehicle as the hub during a major event. A camera gives command a 360 degree view of the area.
The "Bug Grinder" as Knudson so delicately puts it, is the virtual sound cannon attached to the front of the vehicle, aptly named for how it sounds when it "grinds bugs" while the vehicle plows through town. It is also one of the loudest things you'll hear as it rivals the town's tsunami warning horn.
NLFR's Heavy Rescue 1639 will be on display for all to see at Saturday's Life Safety event at St. Clair Station, 4520 SE Highway 101.