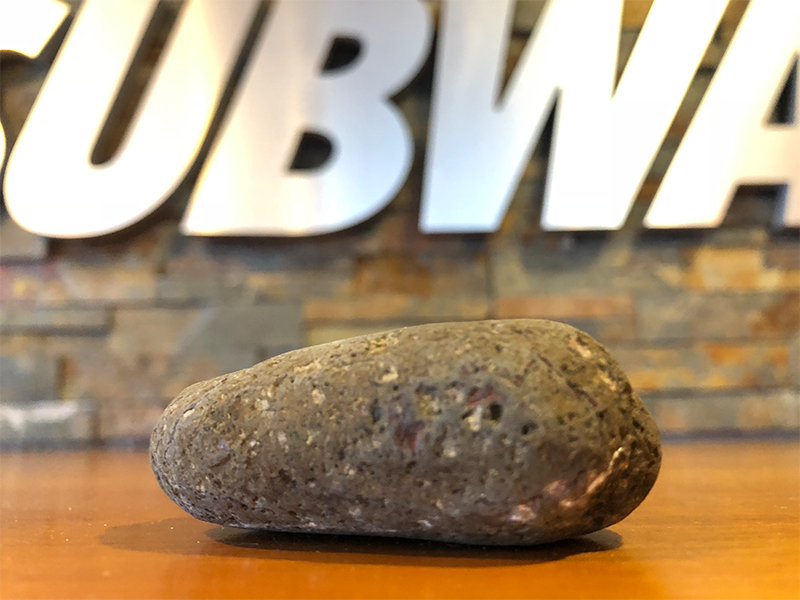 The south Subway restaurant at 247 SW Highway 101 was vandalized early this morning when someone threw a rock and broke one of the highway-facing windows.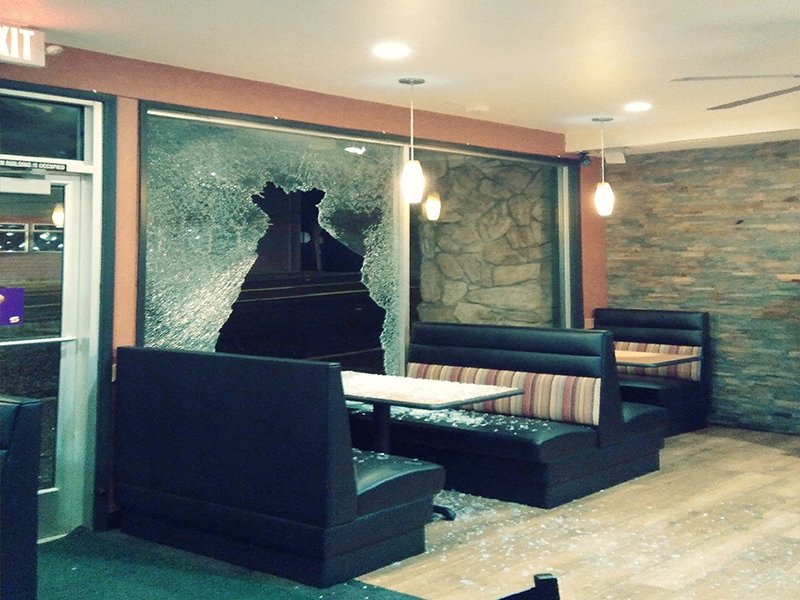 Lincoln City Mayor and store owner Don Williams said he never expected to come to his business Monday morning and find a gaping hole where his window used to be.
"I thought at first it was a truck that hit a rock into the window while driving by, but when I found a second rock near the window I realized that was not the case," he said. "It had to be one of the rocks from across the street because they are the same kind of rocks."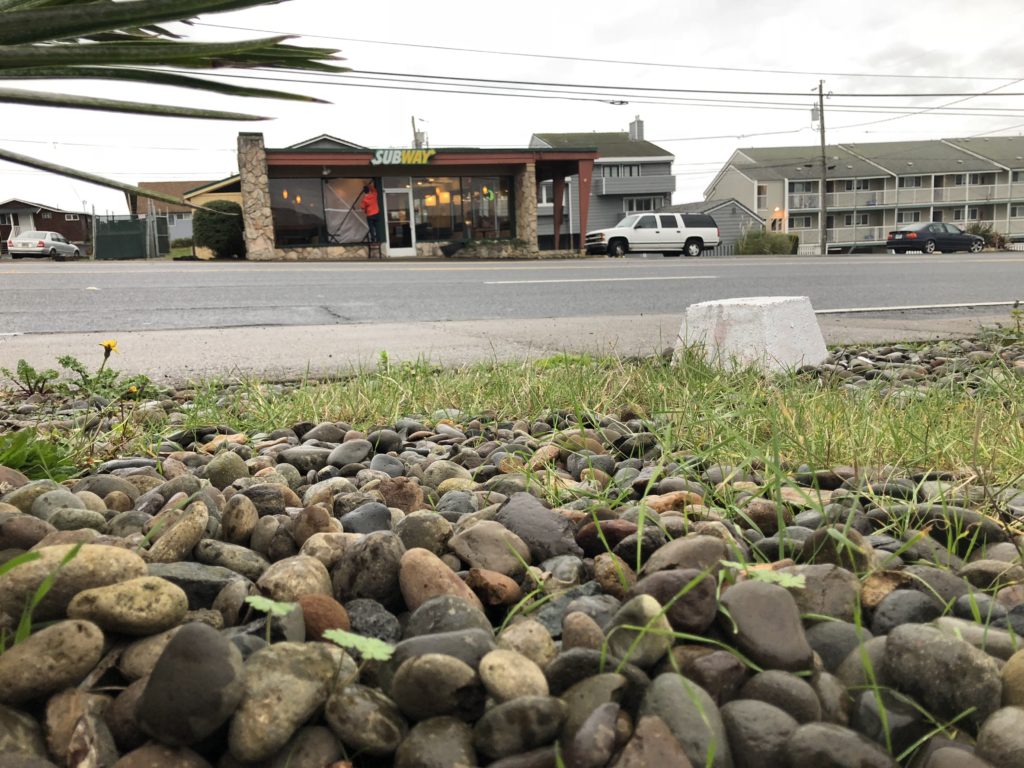 Lincoln City Police Officer James Hoydic responded to the incident and took a report but did not fingerprint the rocks, which remained in police custody, Williams said.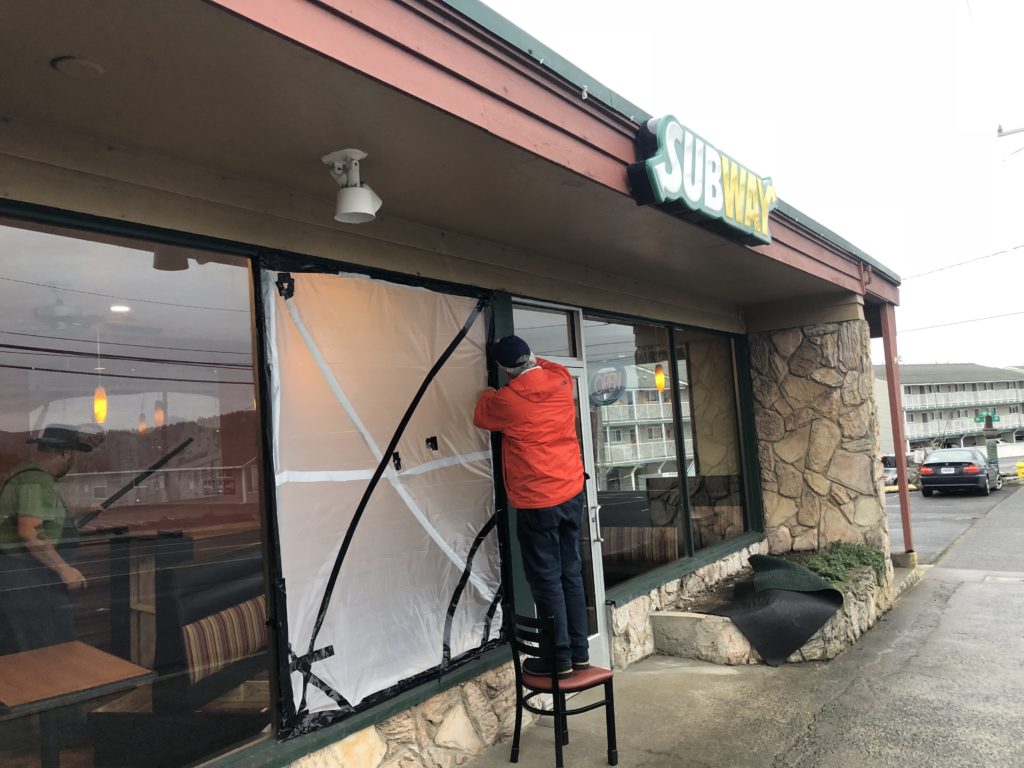 Using plastic and duct tape to secure the hole, Williams cleaned up the glass the best he could and contacted a local glass company to replace the window.
If you have any information about this incident, please contact the Lincoln City Police Department at 541-994-3636.