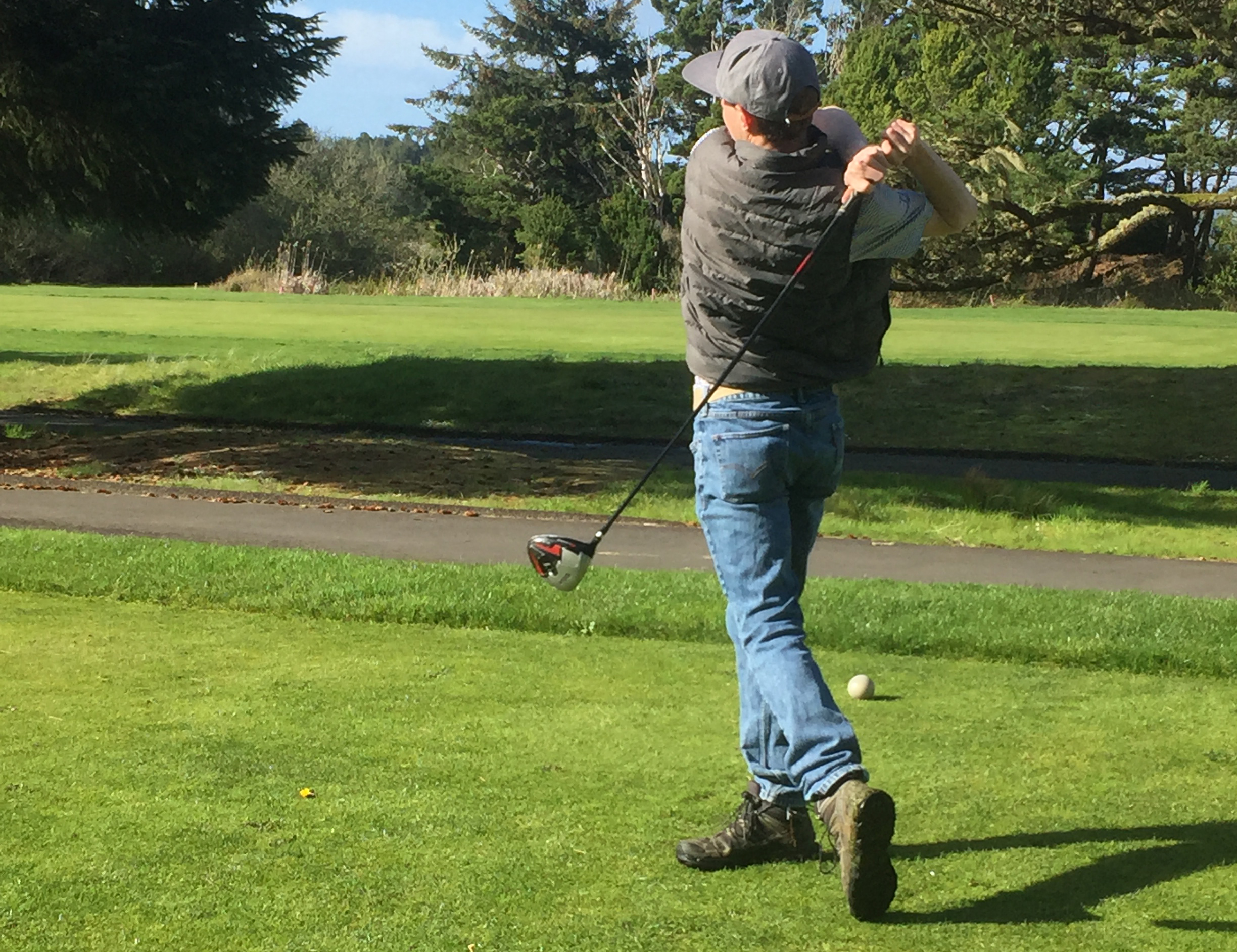 The Taft High boys golf team overcame wet playing conditions that included casual water on some fairways, greens and bunkers to place second Monday in an 18-hole West Valley League match near Lebanon.
Blanchet Catholic claimed its fourth straight league win without a defeat at 362, followed by Taft at 382 and La Pine at 386. Santiam Christian, Salem Academy, La Pine and host by East Linn Christian Academy also participated in the Class 3A tournament at Mallard Creek Golf Club.
Taft's DeVon Lindquist, competing in his second straight varsity match as a pre-tournament qualifier, capitalized on playing knowledge attained through his growing relationship with fellow juniors Logan Merry and William Brooks to go out in 50, then matched it on the back to finish at 100.
Merry, playing from the No. 1 position for the Tigers under mostly cloudy skies and chilly, windy weather, shot 43-44—87 in the 18-hole event.
"Logan knows what he needs to work on to get back to a more competitive score," Taft coach Andy Morgan said.
Senior Bonny Patel scrambled for a 51 on the front nine after carding a 10 on his scorecard for the second week in a row, but posted 39 on the back despite a closing double bogey to finish at 90.
Brooks, playing with a cut on his finger from an accident last week that required minor medical attention, fought off putting woes to shoot 53 on the front and 52 on the back for a 105.
Senior Dawson Wood continued to show improvement on the fairways and around the greens, Morgan said.
"Dawson hasn't missed a chance to improve, playing in every varsity match this season," he said.
Wood shot 53 on the front side, but stumbled home over three tough finishing holes for a 52-61—114.
Twin brother Ean Wood played a reserve role for the Tigers and competed as a substitute in case Brooks was unable to tee off with his injury.
The Tigers will compete next on Monday, April 23, beginning at 10:30 a.m. at Emerald Valley Golf Club near Eugene in a tournament hosted by Regis High. Taft will finish the regular season Monday, April 30, with a match at Quail Run Golf Course, hosted by La Pine.
Taft will host the Special District 2 Championships May 7-8 at Salishan Spa & Golf Resort in Gleneden Beach.