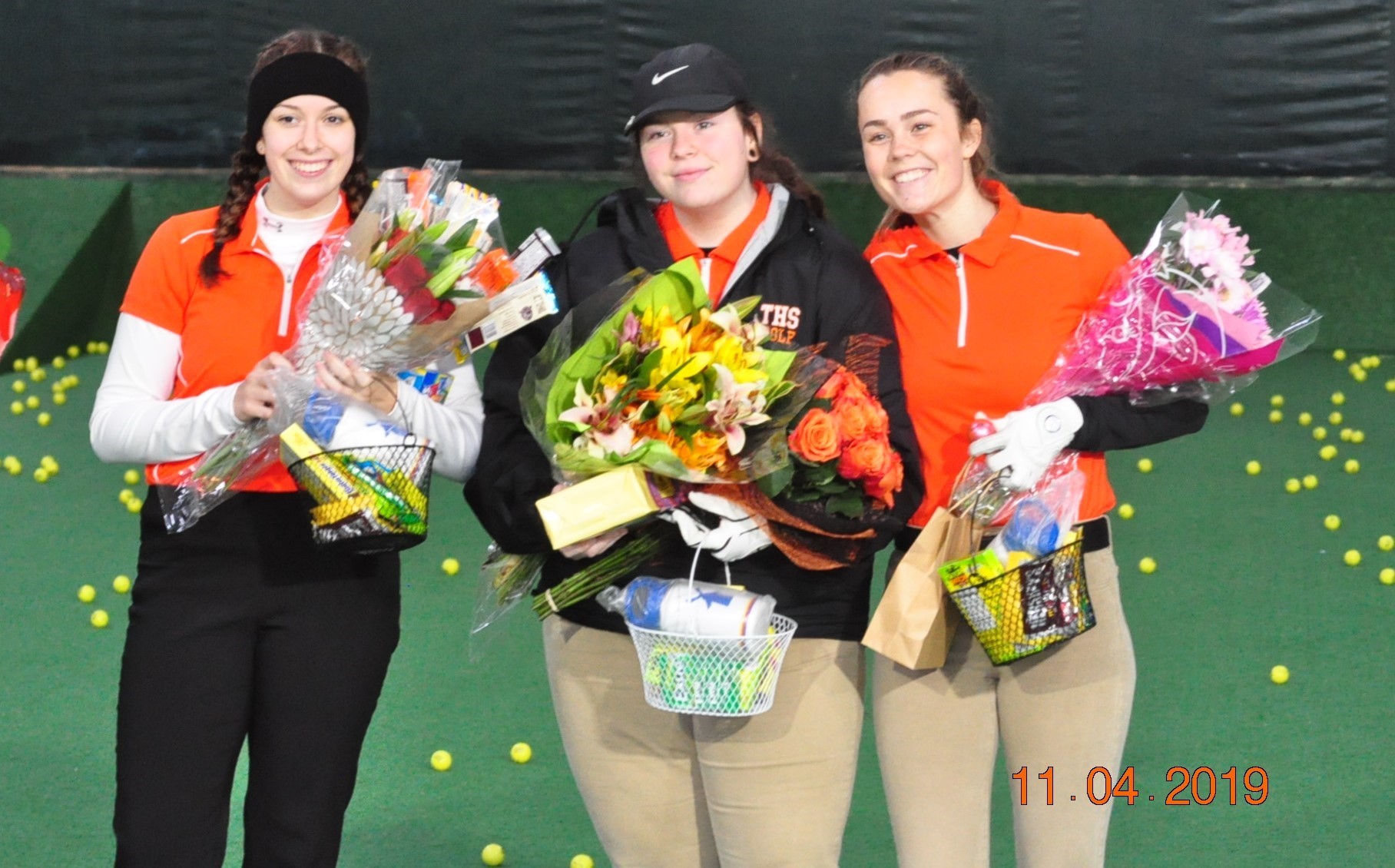 The weather wasn't inviting, but the post-match hot chocolate was Thursday as Taft High continued its tradition of using its annual home tournament to honor its departing seniors.
"The weather was a major factor in everyone's play with constant rain, wind and standing water throughout the course," longtime Taft assistant coach Lauren Sigman said. "Our players did well battling the elements."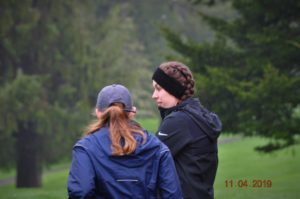 Seniors Olivia Baker, Violet Palermini and Lydia Prins were honored as inclement conditions forced the Taft Invitational to be modified from 18 holes to a nine-hole format with varsity players taking on the front nine and JV the back at Chinook Winds Golf Resort.
Palermini posted the team low of 49, followed closely by junior Sammy Halferty at 51.
"Sammy, unfortunately, was assessed a two-stoke penalty, along with another player, for holing out with the wrong ball," Sigman said. "Both players followed the process exactly as they should, asking for assistance on the scoring when they came in, and were great sports about using the penalty as a learning opportunity."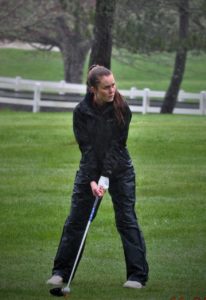 Prins and sophomore Veronica Jin both posted scores without having to pick up on any holes, "which was quite a feat with the conditions," Sigman said.
Freshman newcomer Max Kirkendall participated in her first match of the season, competing with the other JV golfers on the modified back nine.
"The girls were greeted by some much-needed hot chocolate at the end of their round," Sigman said. "The course staff was extremely helpful in assisting and coordinating the set-up of the course to make it conducive to the tournament for the athletes."
Taft returns to the tee Monday, April 15, at Newport's Agate Beach Golf Course.