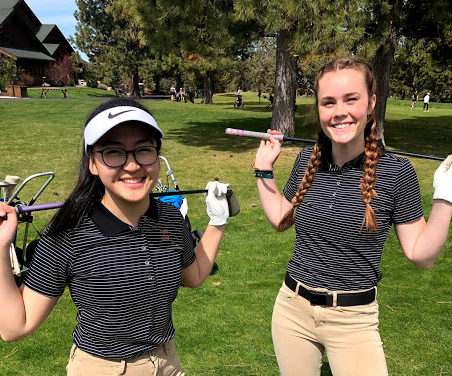 It was tee time for two Taft Tigers Thursday in the Sisters Scramble at Aspen Lakes.
Taft senior Lydia Prins and sophomore Veronica Jin represented Class 3A Taft under near-perfect, windless conditions in preparation for the District tournament May 6-7 at Santiam Golf Club in Aumsville.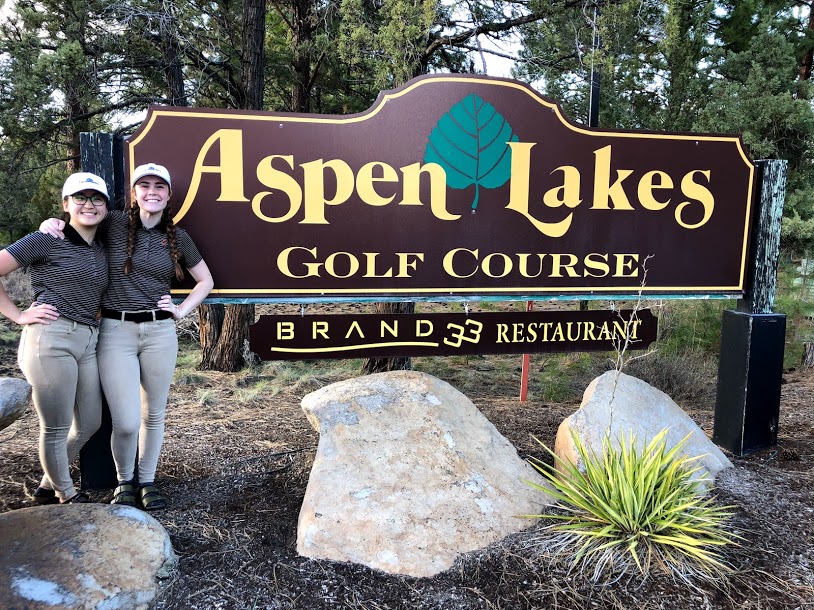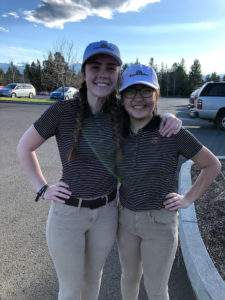 "This tournament was the first 18-hole round for the two golfers on a long and challenging course," Taft coach Heather Hatton said. "The benefit to this tournament for beginners was the two-person scramble format that allowed the two to work as a team and take the best shot each time they hit."

Paired with junior golfers from Class 5A Ridgeview, Prins and JIn worked on "their teamwork and the strategy of how to play their strengths to get the best results," Hatton said. "As a coach, I was able to gain knowledge of what they need to work on to get to the next level of play."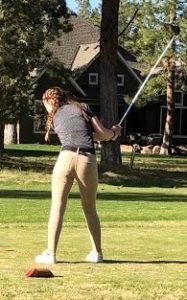 "People don't understand the difficulty in preparing athletes who have never competed, or picked up a club before, for the level of competition they see throughout the season," she said. "Lydia and Veronica have only been playing this game since March 4 and have competed in three nine-hole rounds before this 18-hole challenge."
Taft returns to the tee Thursday, April 25, at Diamond Woods Golf Course in Junction City.