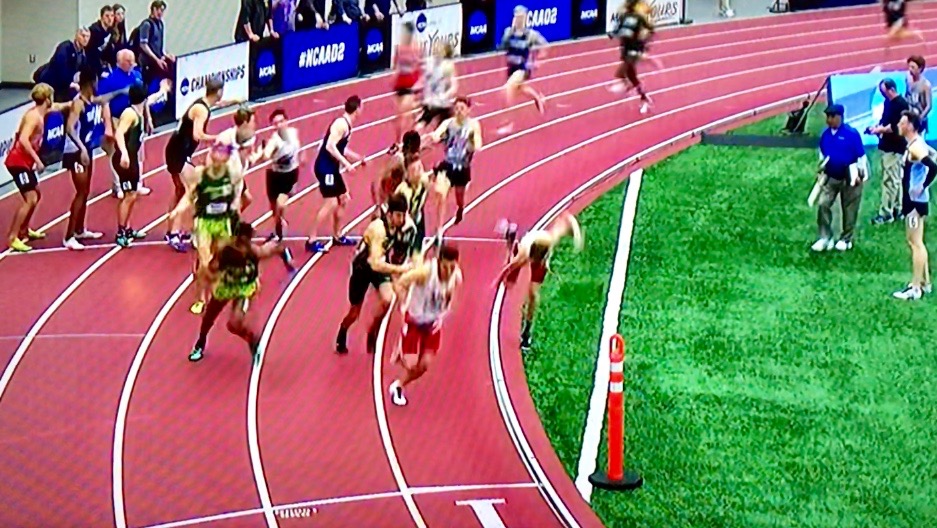 Taft High graduate Gabe Arce-Torres and Western Oregon University's distance medley relay team placed ninth, barely missing the podium tonight at the NCAA Division II Indoor Track & Field Championships in Pittsburg, Kansas.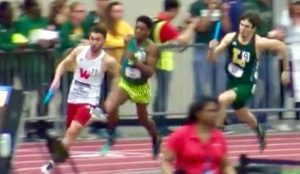 The 18-year-old freshman handed the baton to teammate Curt Knott following his 400-meter leg in second place. Knott dropped back to third in his 800-meter run before his pass to 1,600-meter anchor Tyler Jones, who wound up ninth by just six-tenths of a second.
Arce-Torres, who took the baton in first place following Justin Crosswhite's 1,200-meter leadoff run, starred at Taft in soccer and track for four seasons before graduating last spring. He is the youngest athlete in Western Oregon history to compete in the Division II Championships.
NCAA Division II Indoor Track & Field Results
Eleventh-seeded Western Oregon finished in 9:50.77 to defeat top-seeded Western Colorado by .64 seconds. Colorado State-Pueblo, seeded sixth, finished in a winning 9:47.91 to defeat eighth-seeded runner-up Simon Fraser, which clocked 9:48.74.
The Wolves were seeking their third straight NCAA distance medley relay title with all new runners at Pittsburg State's Robert W. Plaster Center.
NCAA Division II Distance Medley Relay Qualifying Times
1. Western Colorado
9:45.61
2. Colorado Mines
9:46.17
3. Adams State
9:47.11
4. Stonehill
9:47.24
5. Grand Valley State
9:47.55
6. CSU-Pueblo
9:47.94
7. Sioux Falls
9:48.17
8. Simon Fraser
9:49.47
9. Black Hills State
9:49.99
10. Alaska Anchorage
9:50.19
11. Western Oregon
9:50.69
12. Minnesota State
9:51.69