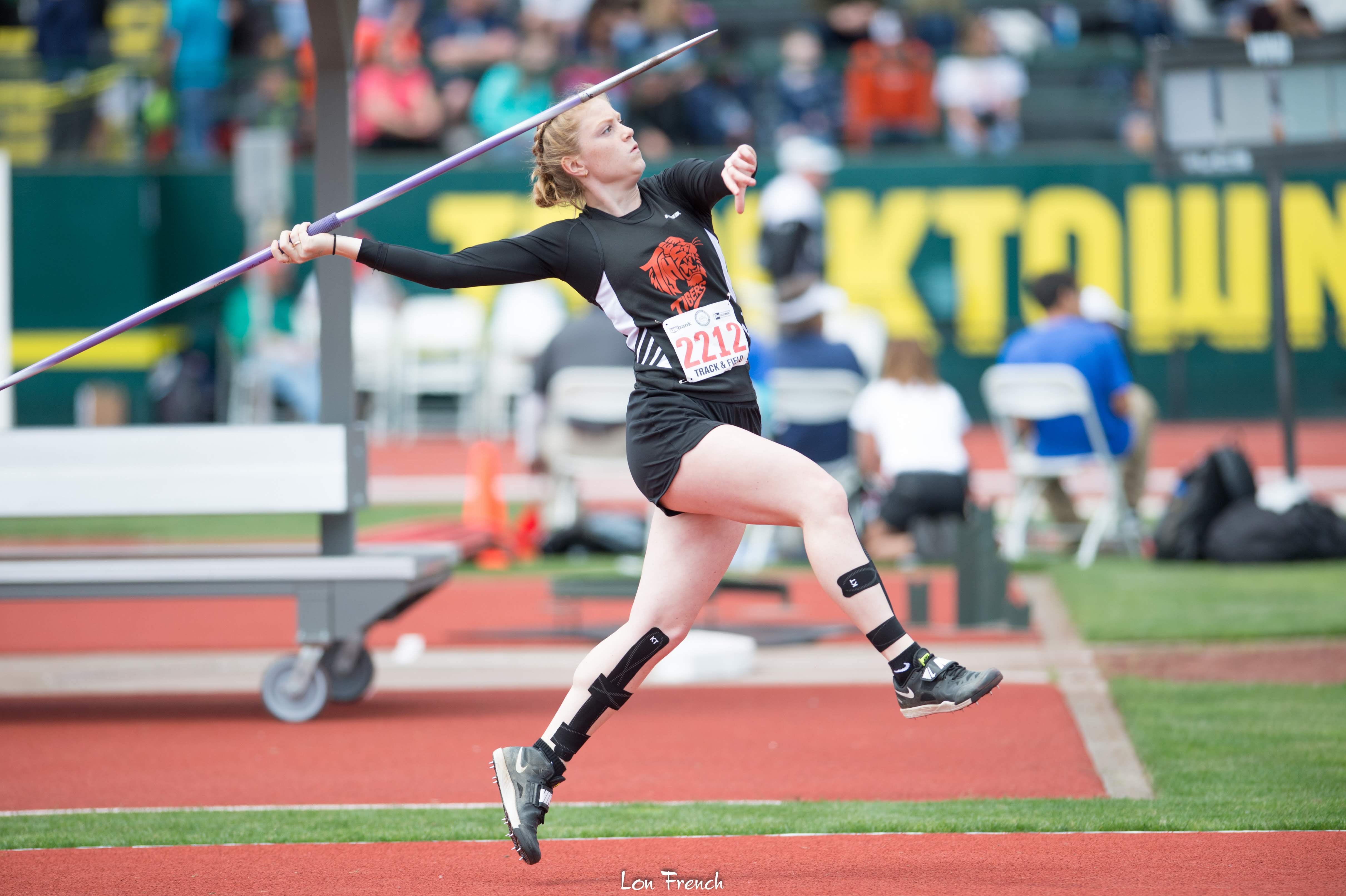 Taft High sophomore Ella Knott won the silver medal in the javelin Thursday in the Class 3A OSAA Track and Field Championships in Eugene.
Knott hurled the javelin 133 feet, 1 inch at Hayward Field on the University of Oregon campus, just short of her school-record 137-foot, 2-inch heave in winning last week's Special District 2 title in Dayton. Senior Jordynn Slater of La Pine placed first with a throw of 151 feet, 6 inches.
Knott also competed in the 400-meter run, but failed to qualify for Friday's finals, placing 12th. A three-event qualifier, she also did not place in the pole vault.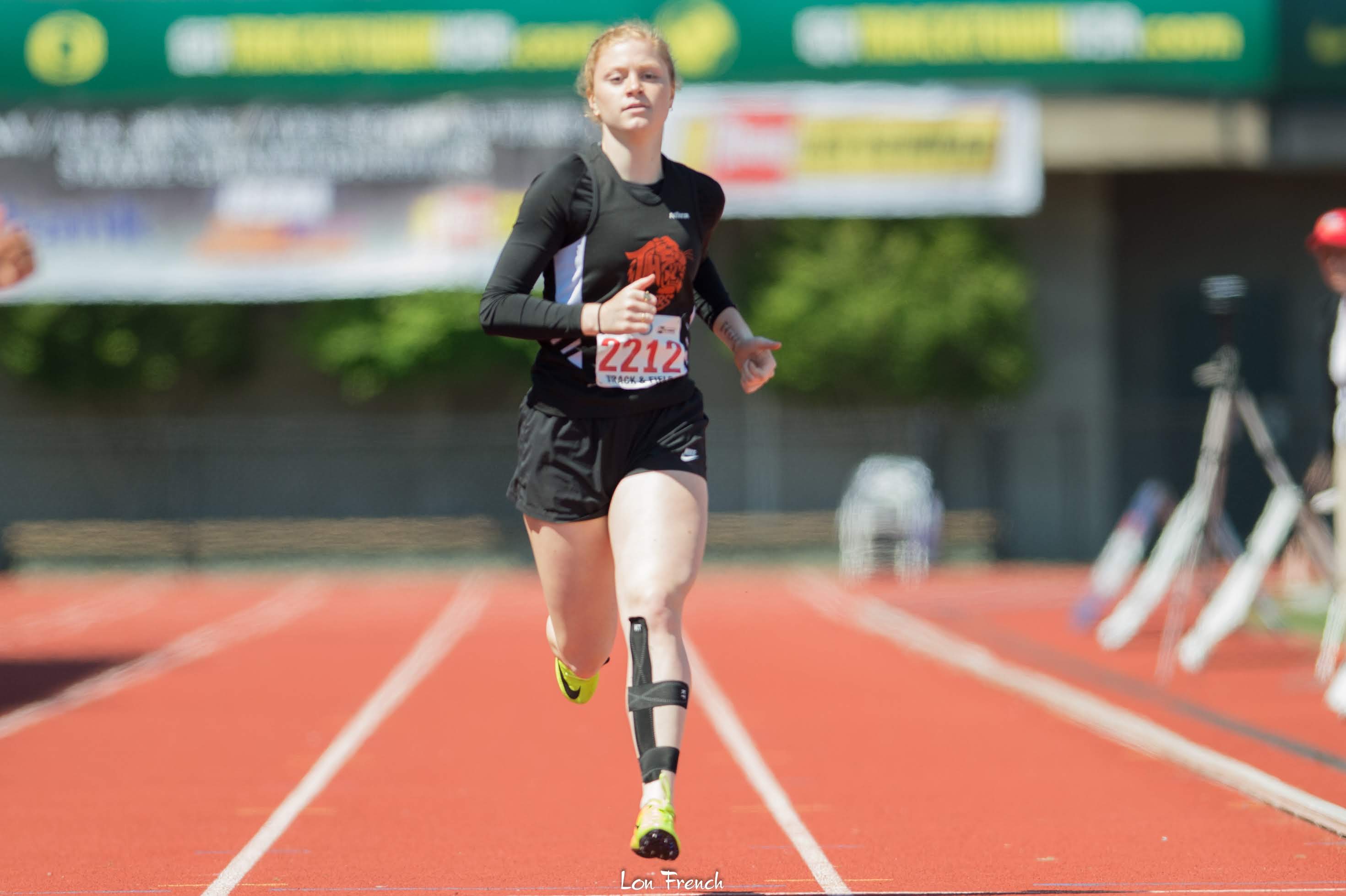 Sophomore Kaden Wright finished 8th Friday in the 200-meter dash finals. Wright failed to qualify for the finals in the 100-meter dash.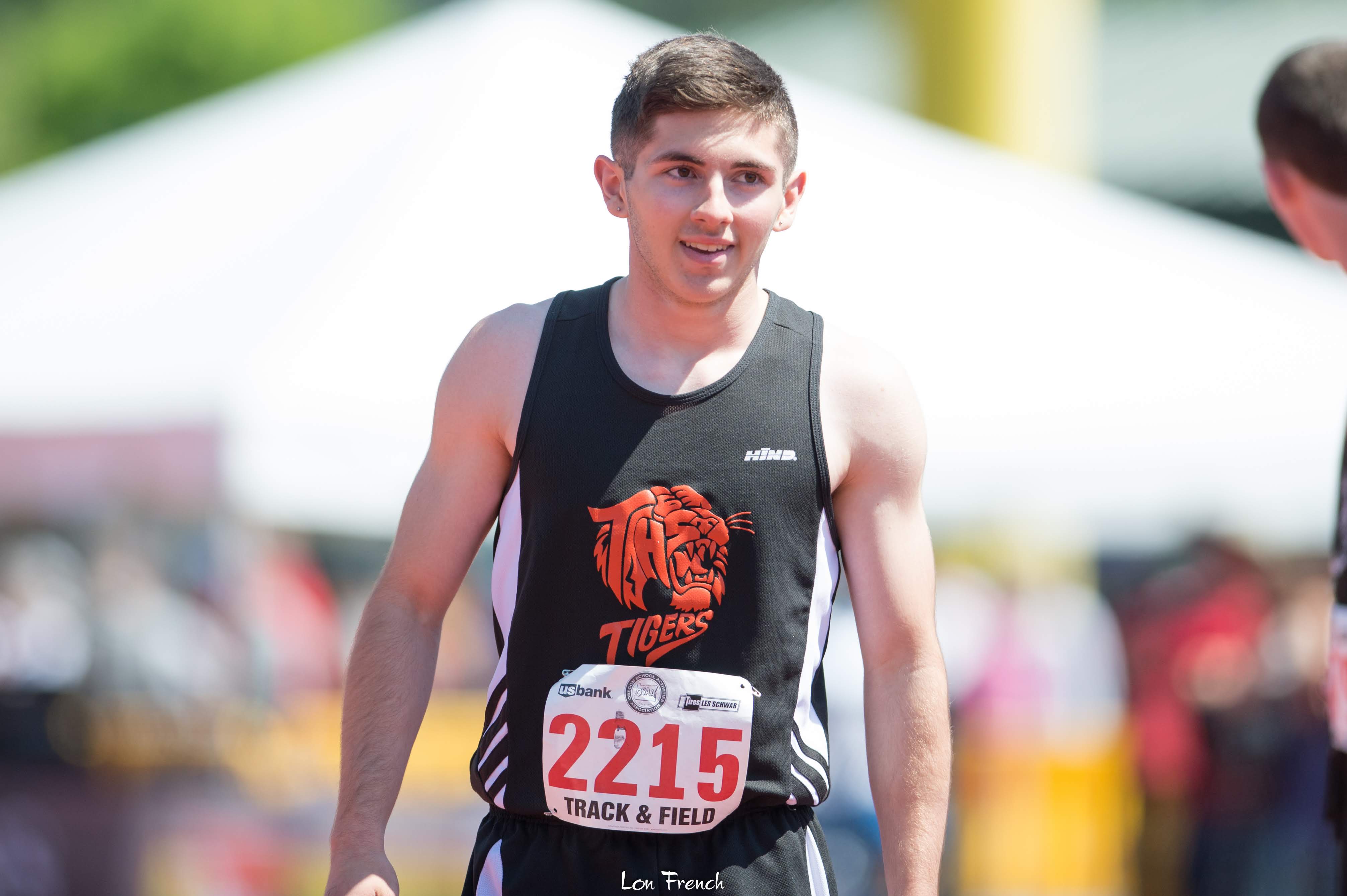 PHOTOS BY LON FRENCH
Taft sophomore Autumn Ellis failed to qualify for the finals in the 3,000-meter run, placing 10th in 11:58.43, her personal-best by almost 20 seconds.
Senior Preston Nightingale and freshman Jordyn Ramsey placed ninth Friday in the 1,500- and 800-meter runs.