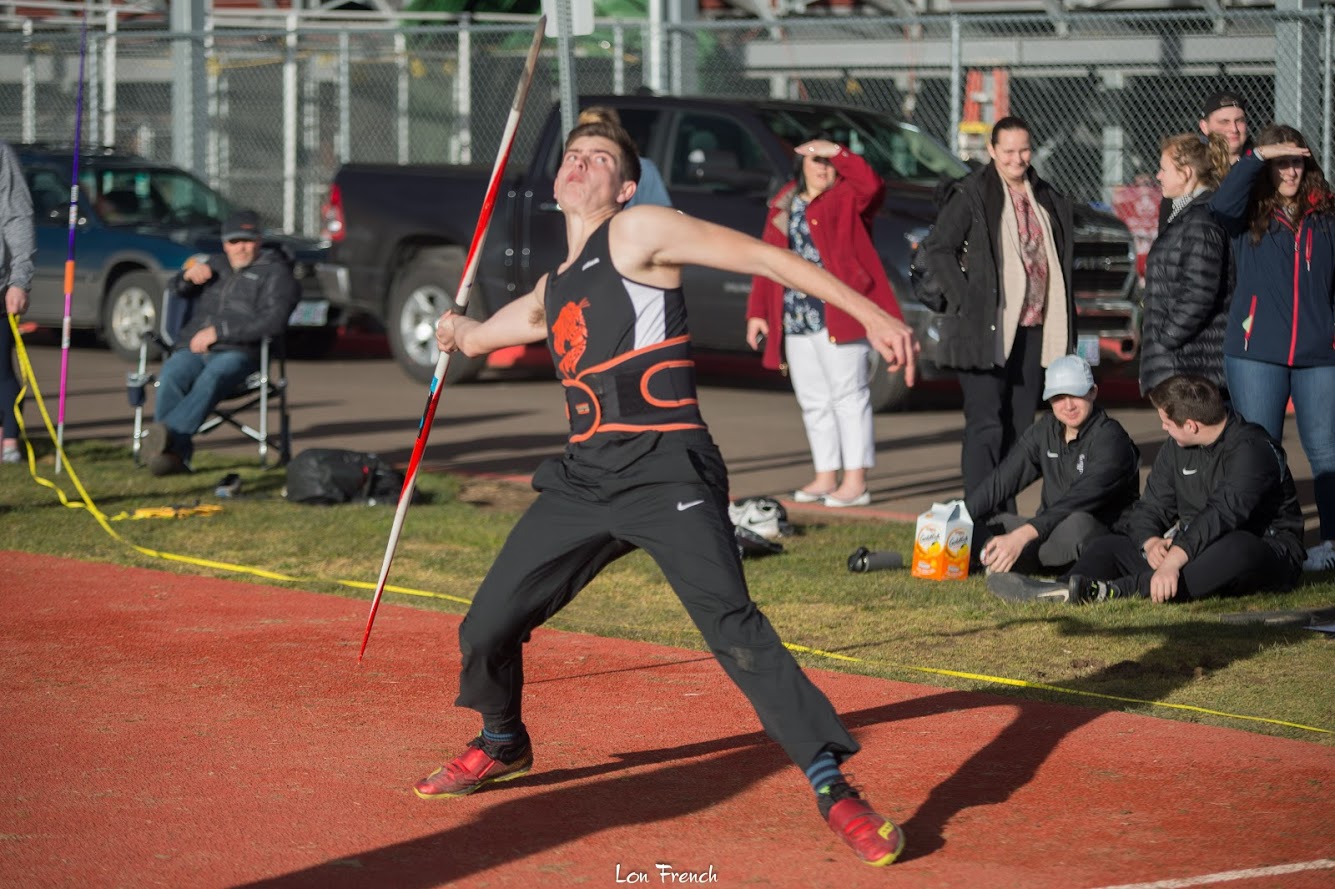 Senior Mad Scott placed in the top 10 three times against several Class 6A schools as Taft High unveiled its large contingent of runners and field athletes Wednesday in the season-opening Sherwood Icebreaker.
"Sherwood was a great way to shake off some dust and get moving." first-year Taft coach Sam Moore said. "I am so proud of the way our athletes competed with schools of all levels."
Scott was third in the boys shot put and javelin, and ninth in the discus for the Class 3A Tigers.
Taft, which has nearly 60 students competing in track this season, enjoyed several other top-10 finishes.
Junior Kaden Wright placed fourth in the 100-meter dash; senior Jacob Mayoral sixth in the 400-meter dash; junior Tristin Beach eighth in the discus; sophomore Degan Sawyer 10th in the shot put and javelin; and junior Elin Fitch 10th in the high jump.
Freshman Kadence James was fourth in the high jump; freshman Aubrey Sciarrotta sixth in the 100-meter dash; senior Maleah Smith eighth in the shot put; sophomore Elizabeth Kirkendall eighth in the discus; freshman Jaelyn Olmeda ninth in the 400-meter run; and sophomore Rylee Senner 10th in the 100 meter dash.
"We had more PRs [personal records] than not, with most athletes getting marks right around their lifetime bests," Moore said.
The Tigers' 4×100 boys relay team of Wright, freshman Brayan Mateo-Perez, sophomore William Calderon and senior Logan Mclendon placed third.
"Our athletes have been working hard, and for them to see improvement this early in the season was very reassuring for them and this process," Moore said. "We will continue to develop our speed, improve our conditioning and look forward to a bright season."
Taft was joined by C.S. Lewis Academy, Damascus Christian, Delphian, Lakeridge, Reynolds, Sherwood, Southwest Christian and St. Stephen's Academy in the annual kickoff event at Sherwood High School.
Taft returns to the track Thursday, March 21, at the Special District 2 Icebreaker at Scio High School against Amity, Blanchet Catholic, Dayton, Oakland, Pleasant Hill, Santiam Christian and Willamina.
Photos by Lon French