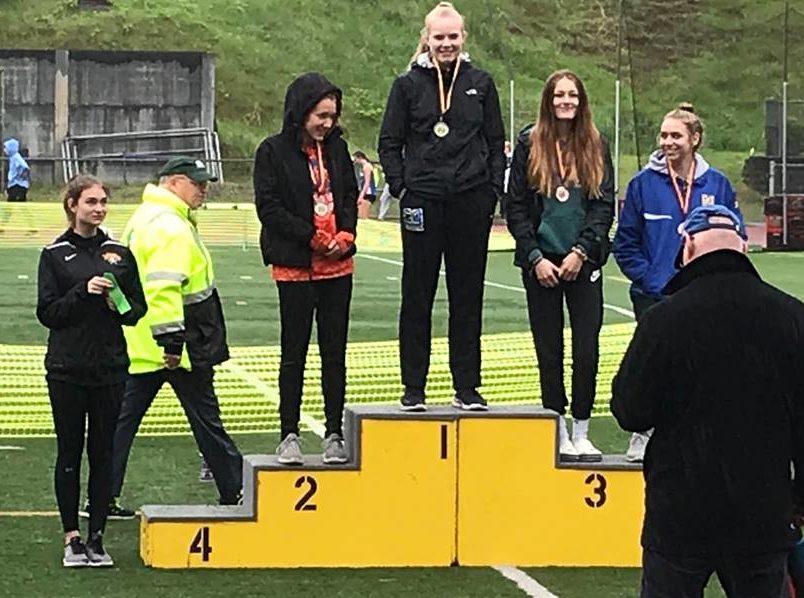 Kadence James has gone from pinning opponents on a mat to landing on one from increasingly higher heights. On Saturday, the high-jump specialist leaped for the stars as just a freshman performing in Oregon's premier regular-season high school track and field meet.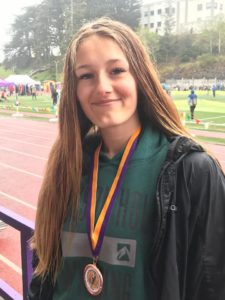 "It is definitely one of my top sports achievements," the burgeoning 15-year-old Taft High track star said after leading the Tigers with a tie for third in the cold and rain against 36 participants from all classifications in the prestigious Prefontaine Rotary Invitational in Coos Bay.
"It was pouring rain and the track was puddling," said James, who also competes on Taft High's wrestling team. "They had to keep stopping the event to brush the water off the runway."
Three other Tigers joined James in the top 10 Saturday, with junior Kaden Wright finishing fourth and seventh in the 100- and 200-meter dashes, respectively; sophomore JJ French seventh in the pole vault; and senior Savannah Russo eighth in the javelin.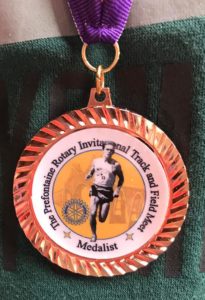 "I feel good about my jumping today," said James. who soared 4 feet, 8 inches, then said her goal is to improve her personal-best leap of 4-10 to 5-2 in Taft's quest to compete at State in mid-May at Mt. Hood Community College.
Saturday's meet, which honors legendary American Olympic distance runner Steve Prefontaine in his birthplace, draws one of the most competitive fields in the high school ranks with 26 teams 6A to 2A competing in the boys competition and 22 in the girls.
Also placing in the top 20 for the Taft boys were senior Micah McLeish (11th in the 3,000 meters, 14th mile); junior Elin Fitch (12th triple jump, 14th high jump); senior Mad Scott (15th javelin); junior Edson Fuentes (16th mile); senior Jacob Mayoral (20th 400 meters); and freshman Sam Cortes (20th mile).
Joining James and Russo with top-20 finishes for the girls were sophomore Jordyn Ramsey (14th mile, 18th 800 meters); junior Sammy Halferty (15th 400 meters); junior Brooke Orendorff (19th mile); and freshman Aubrey Scarriotta (19th 200 meters)
Class 3A Taft tied for 15th behind winning Class 5A representative North Bend in the men's competition and 21st behind champion Class 4A member Hidden Valley in the women's.
The Tigers return to action Thursday, April 18, when they host a league meet at Voris Field on the Taft campus.
This post will be updated with more live event photos