PHOTOS BY LON FRENCH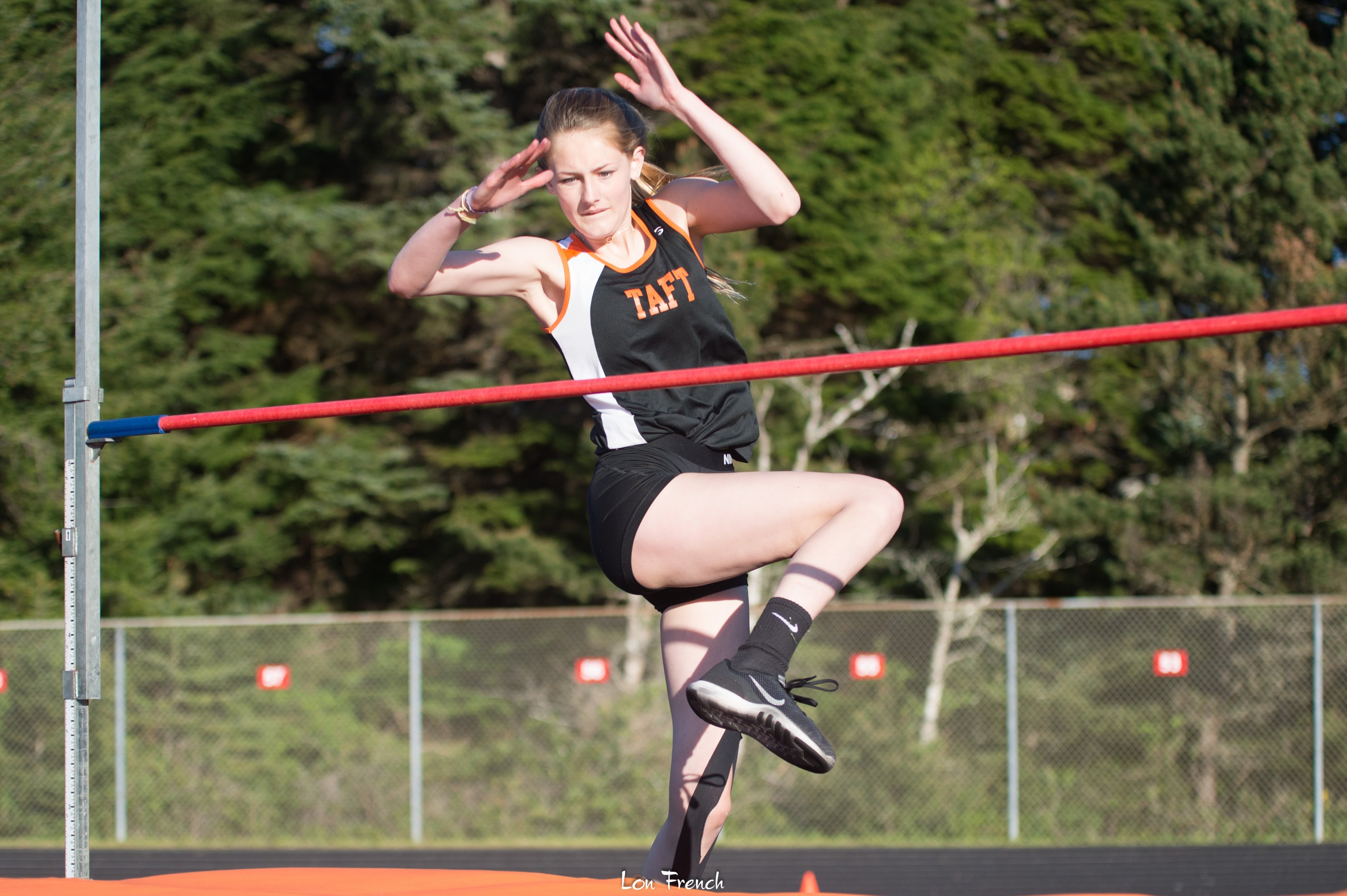 Taft High 7-12's Kadence James won the high jump for the girls and Brayan Mateo won two sprints for the boys Monday at the Coast Valley League's 7th/8th Grade District Track and Field Championships in Lincoln City.
Austin Winters was second in the 1,500-meter run and Kaden Hindman second in the javelin for the boys at Voris Field.
Sammy Vasquez was third in the 100-meter run and Gavin Koceja third in the 100-meter hurdles.
Mateo, running the anchor leg, Vasquez, Winters and Eston Whisler won the 4×400-meter relay for the boys.
The Oregon Middle School Meet of Champions is scheduled May 24 at Corvallis High School.
The Class 3A West Valley League District Championships are scheduled Friday and Saturday in Dayton.