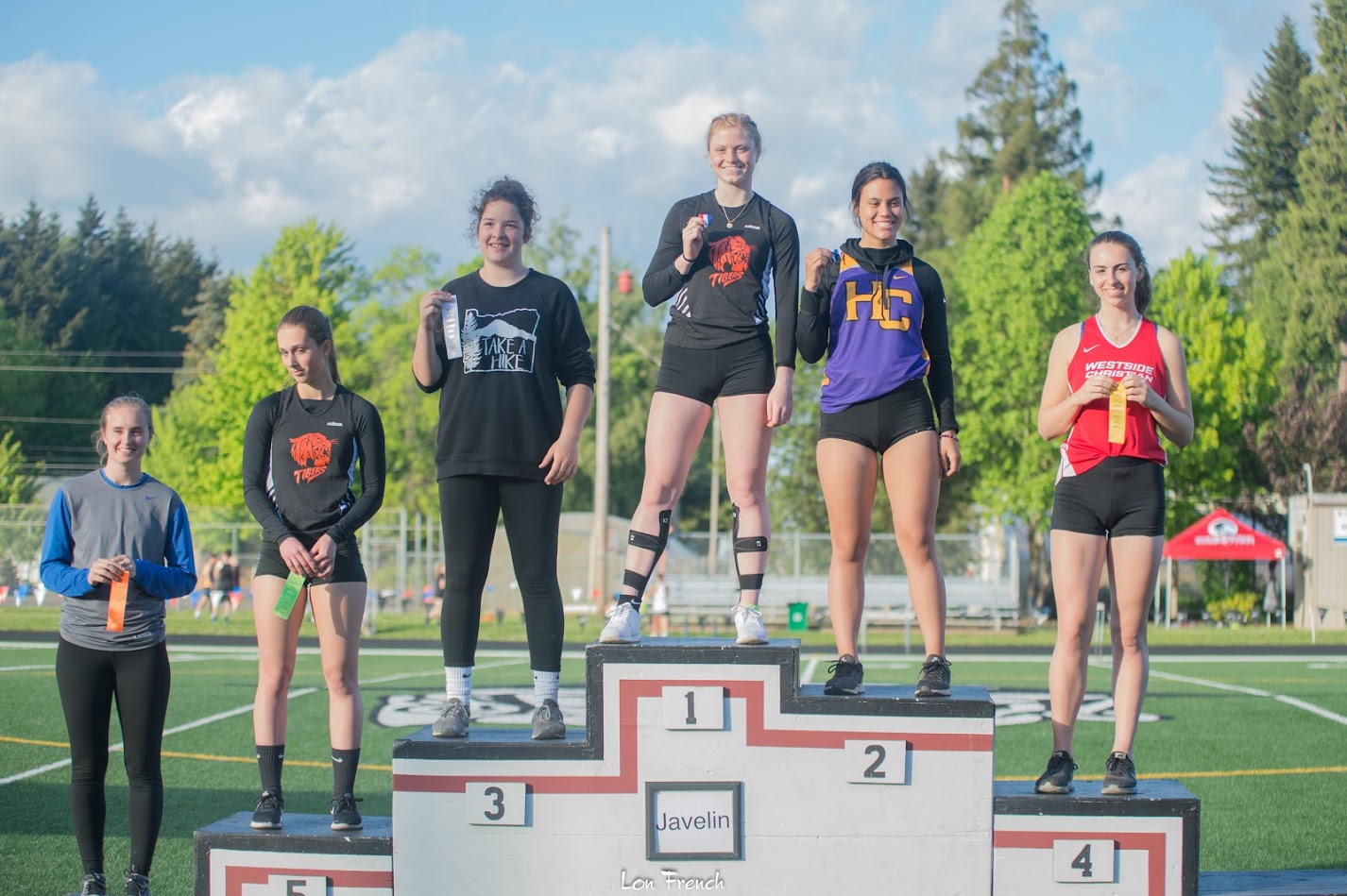 Taft High sophomore Ella Knott broke her own school record to win the gold medal in the javelin Friday with a throw of 137 feet, 2 inches at the Class 3A West Valley League District Track and Field Championships in Dayton.
On Saturday, senior sprinter Gabe Arce-Torres will be the favorite in the 100-, 200- and 400-meter dashes after qualifying first in all three events Friday. Unfortunately for the Tigers, the senior sprinter pulled a hamstring in his last qualifying event. His status is unknown at the time of this post.
Taft junior Mad Scott was third in the javelin in the boys' finals with a toss of 155 feet, 6 inches.
Sophomore Autumn Ellis was runner-up in the 3,000-meter run finals with a personal-best time of 12:21.36, while junior Lydia Prins placed third with a PR of 13:04.08.
Junior Micah McLeish (3,000 meters), junior Joram Hoff (3,000), freshman Chris Gomez (high jump), freshman Oscar Rodriguez-Meza (long jump), junior Savannah Russo (200), junior Maleah Smith (shot put), freshman Elizabeth Kirkendall (javelin), freshman Lilly Parker (long jump and Scott (shot put) posted personal-best efforts for Taft in other finals staged Friday.
Sophomore Kaden Wright qualified second in the 200 for the boys and Knott second in the 200 and 400 for the girls in Saturday's finals.
Team Standings
Boys
Girls