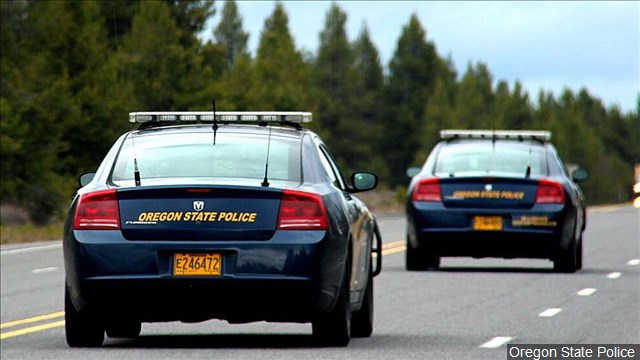 True Stories of the Oregon State Police!
On April 6 at approximately 12:40 a.m., OSP Trooper Zach Taylor initiated a traffic stop on a silver Mitsubishi Lancer on US-101 milepost 145 near the Newport Airport.
The vehicle was traveling at a low rate of speed and failing to maintain its lane. When contacted the driver displayed signs of impairment. In addition his driving privileges had been suspended.
While observing and talking with the driver it was determined that he might need emergent medical care. Medics were called to the scene, to evaluate the driver. They determined he need to be transported to Samaritan Pacific Communities Hospital in Newport for further treatment.
The car was towed by Coast Towing. OSP followed up with the driver at the Hospital where he was currently being treated. The driver, John Lester Harkins, 72, of Vancouver, Wash., was cited for DWS.