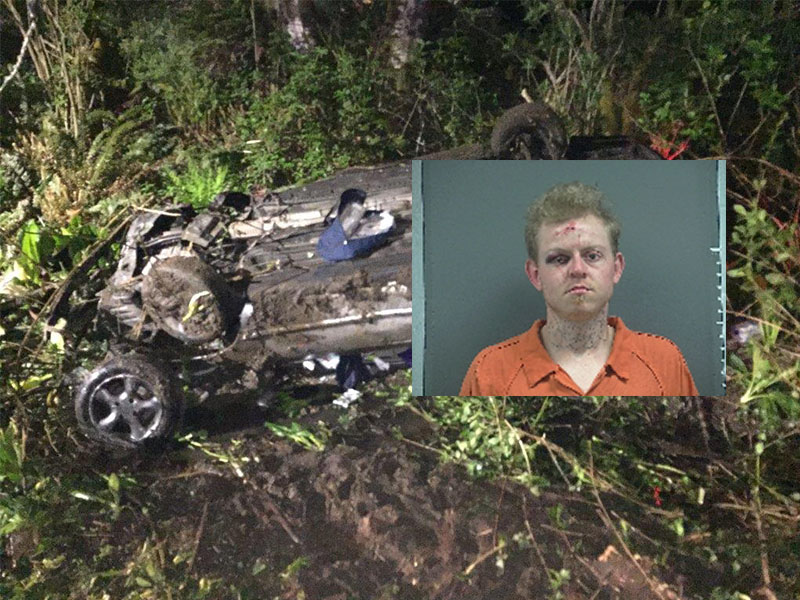 Lincoln City Police were involved in a high-speed chase through the city early Wednesday morning that ended with a Salem man in custody after he was extricated from a vehicle he crashed.
According to Lincoln City Police Sgt. Jeffrey Winn, officers were dispatched to a possible domestic disturbance at the Beaver State Apartments around 4:15 a.m. where they learned that the involved male had left the scene in a 97 Honda Accord. Police identified the suspect as Brandon Franklin Pruett, 28, of Salem.
Officers searched the area and located the vehicle 30 minutes later near the Ridge Apartments and tried to make contact with Pruett but he sped away, committing several traffic violations, prompting police to attempt a traffic stop. Pruett turned north on SE 32nd Street onto Highway 101 where he fled at a high rate of speed northbound trying to outrun the pursuing officers. Pruett sped through the construction zone at D River Bridge at high speeds and continued to elude police. A police patrol car suffered damage to two tires from the steel plates on the bridge.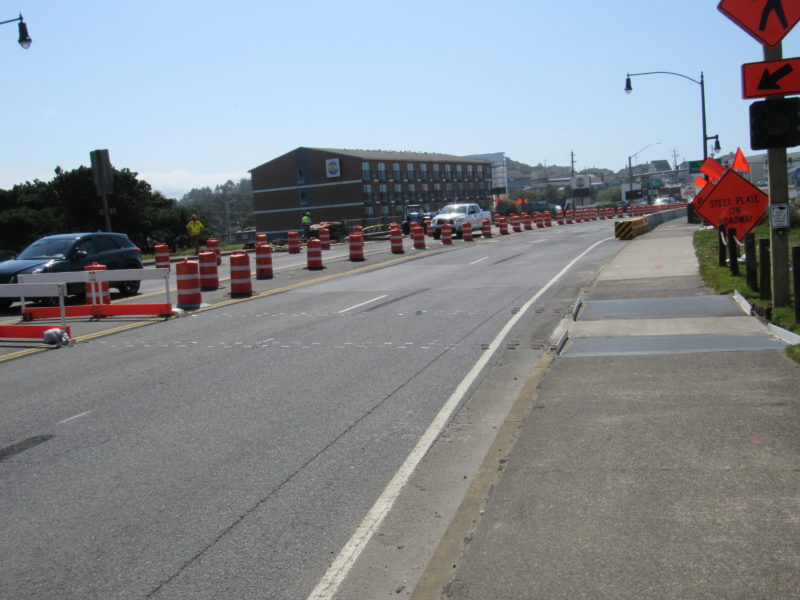 Pruett hit speeds in excess of 90 mph as he reached the northern limits of Lincoln City but failed to slow down for a curve near Highland Road and lost control, crashing the Honda over the embankment and landing 30 feet down, resting on its top and trapping Pruett inside.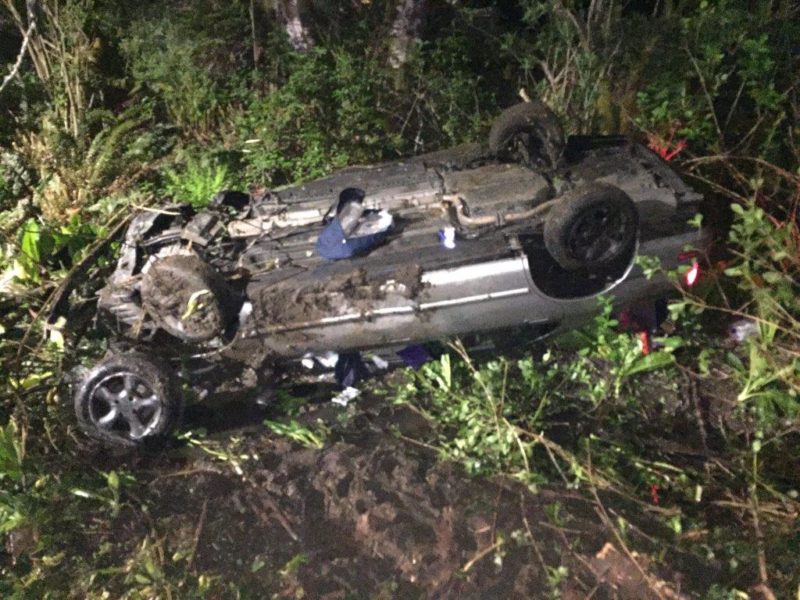 North Lincoln Fire & Rescue responded and freed Pruett from the vehicle so he could be taken by ambulance to Samaritan North Lincoln Hospital to be treated for minor injuries. Lincoln City Police took Pruett into custody and transported him to the Lincoln County Jail where he faces multiple charges and has a bail of at least $220,000 set.
According to Winn, further investigation revealed Pruett has assaulted his wife earlier and had also been involved in passing counterfeit money at a Lincoln City business the day before. Pruett was on post prison supervision out of Marion County for unlawful use of a motor vehicle and his probation officer, who was notified, placed a detainer on Pruett so he could be held until transport could be arranged back to the Marion County Jail.
Oregon State Police are investigating the traffic crash.
Lincoln City Police thanked the Oregon State Police, NLFR and Pacific West Ambulance for their assistance with the incident.