PHOTOS BY ERIC DEMELLO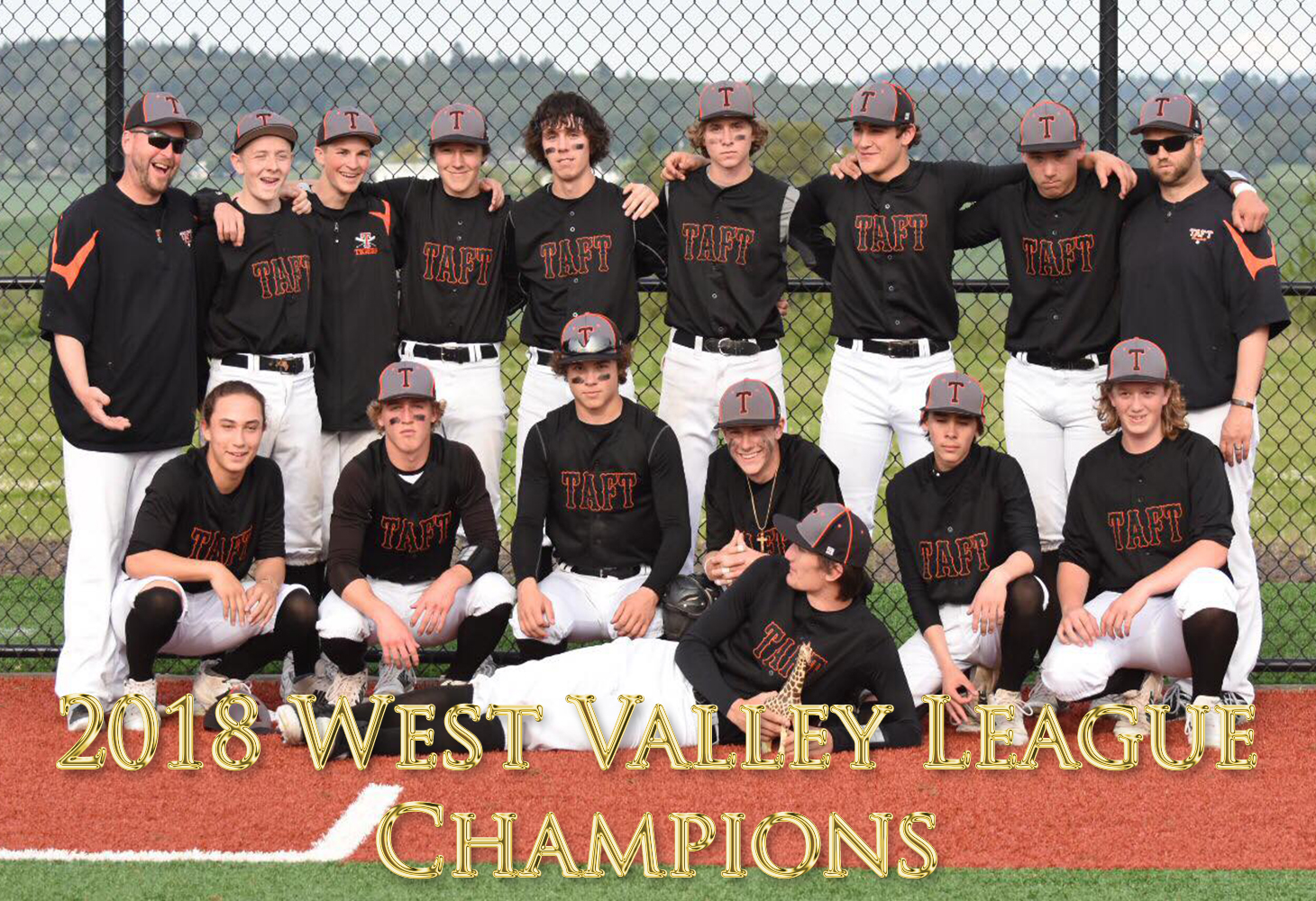 No. 1-ranked Taft High turned yet another page toward the conclusion of a storybook season Friday by winning a league baseball championship for the first time in 34 years.
"It's been a long time coming," said senior shortstop Josh Salsbery, whose Tigers defeated Santiam Christian 5-1 on the road for the Class 3A West Valley League regular-season title and their 13th straight win. "We've played our hearts out the whole season, we've played as a unit, and we deserve this."
Taft will host a league playoff game at 5 p.m. Thursday, May 17, against an opponent to be determined.
Taft (19-2, 10-0) prevailed in a rare seven-inning league contest behind senior ace right-hander Jack Stempel in a matchup of 2017 State tournament quarterfinalists. The Tigers entered play against the fourth-ranked Eagles having won nine straight games shortened by the state's 10-run mercy rule, but were extended the distance in a showdown of top-five rated teams.
"We've been beating teams up, and our games haven't been really competitive, so to come out on top in a close game like that was exactly what we needed," senior centerfielder Caleb King said.
Sophomore catcher Eli DeMello, junior second baseman Cody Knott, junior third baseman Kam Kessler and junior left fielder Tyee Fisher combined with King and Stempel with two hits each for Taft. Included was an RBI single by Stempel for the game's first score in the top of the third, when the Tigers manufactured a run following a bases-empty, two-out bunt by DeMello.
Taft scored another run for a 2-0 lead in the top of the sixth when Kessler doubled, advanced to third on a bunt and scored on a failed pickoff attempt.
"We did a great job of battling a team that is tough to beat on their field on Senior Night," Taft Coach Matt Hilgers said. "We played solid defense and had timely hits that pushed us to the win."
Santiam Christian (14-8, 7-3) responded with a run in the bottom half of the sixth on an RBI single by starting pitcher Grant Carley. The Tigers scored three times in the top of the seventh before Stempel set down the Eagles in the last half of the frame for a complete-game two-hitter.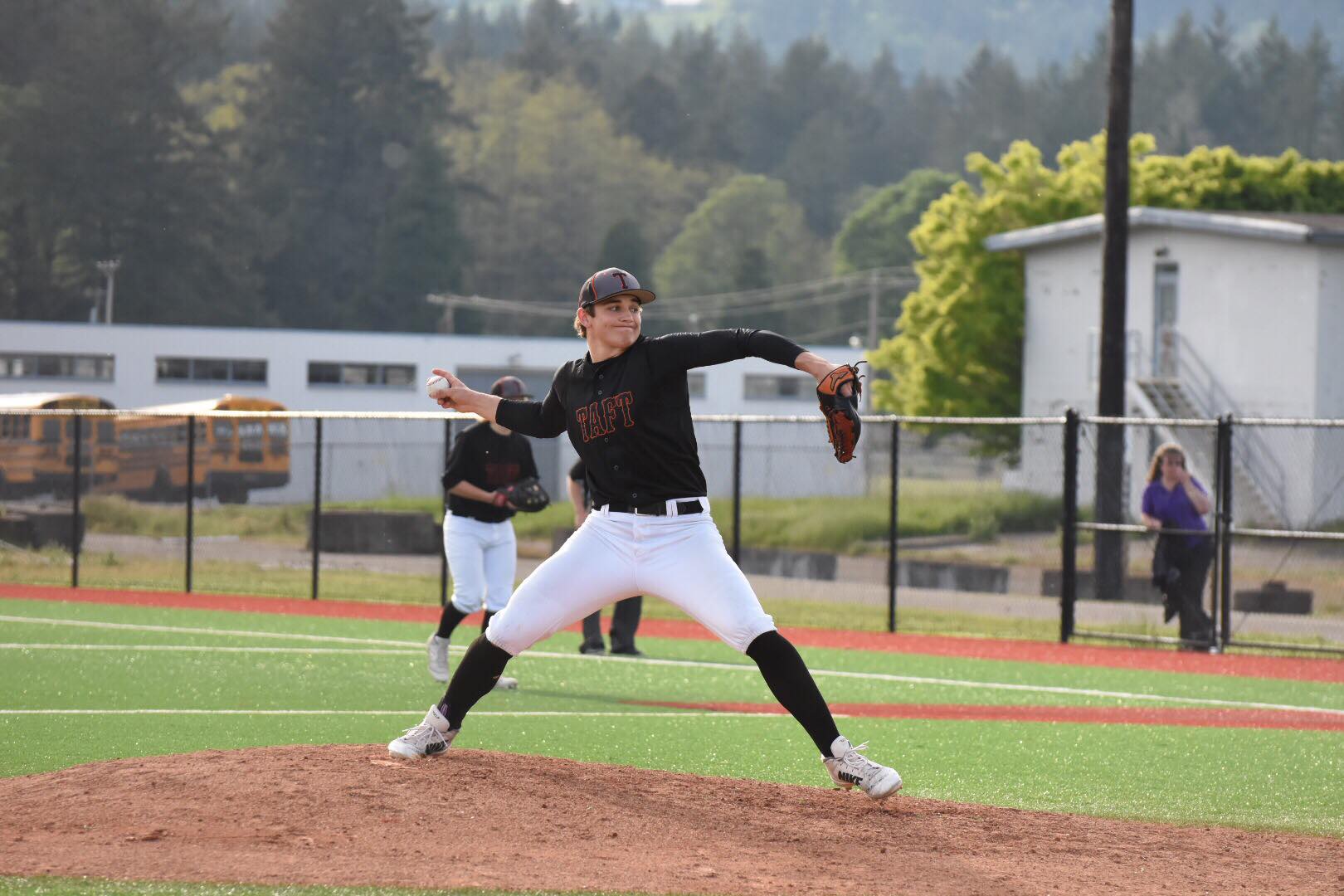 "Josh and Caleb were both outstanding in the field today, and that was huge," Stempel said. "We had key hits when we needed them. It's a huge win for Taft baseball."
Kessler, Fisher and sophomore designated hitter Caleb Jones joined Stempel with RBIs for the Tigers. Kessler, who doubled twice, also scored twice for Taft.
"We have been looking forward to this game since we played them the last time," Stempel said of a 10-0 home win on April 10, "This is a huge accomplishment for our team, but we have more games ahead of us."
Taft concludes league play next week with road games Tuesday and Wednesday at Willamina and Dayton. The Tigers will play at Salem Academy of the 3A PacWest Conference in the season finale May 15.
"It's been a long time since we won a league title in baseball," Hilgers said. "We are pretty happy with winning the league. We are also focused on the next game. We cannot afford to have a letdown next week, and need to continue getting better."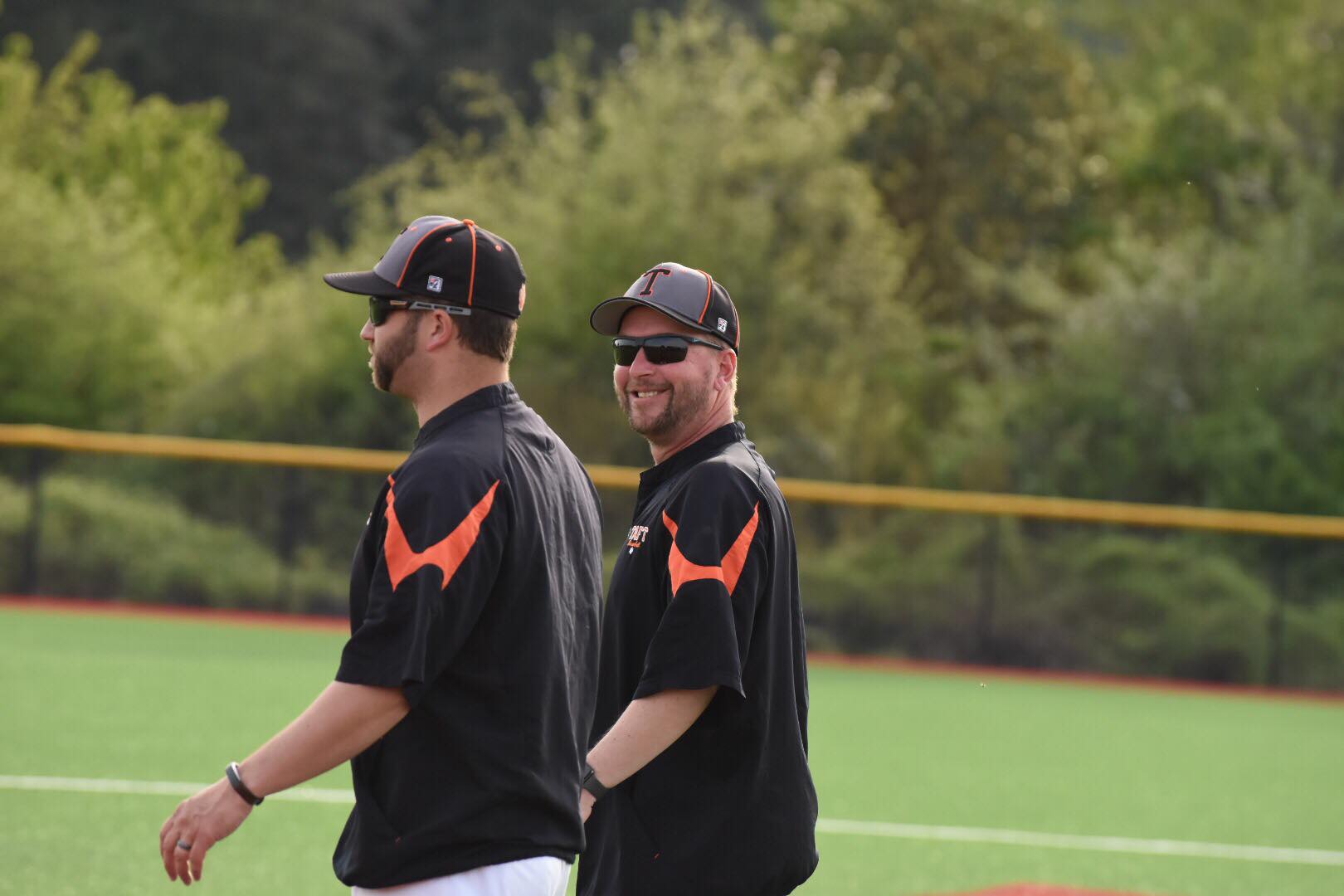 Taft 5, Santiam Christian 1
TAFT AB R H BI
Josh Salsbery 4 0 1 0
Eli DeMello 4 1 2 0
Caleb King 2 0 0 0
Jack Stempel 3 1 2 1
Cody Knott 4 1 2 0
Kam Kessler 4 2 2 1
Tyee Fisher 3 0 2 1
Caleb Jones 3 0 1 1
Trenton Fisher 4 0 1 0
Zeke Gilbert 0 0 0 0
Vandon Haugen 2 0 0 0
TOTALS 31 5 13 4
SANTIAM CHRISTIAN AB R H BI
Ryan Hall 3 1 1 0
Patrick Otis 3 0 0 0
Grant Carley 3 0 1 1
Sam Barton 2 0 0 0
Ryan Mendenhall 3 0 0 0
Mason Wirth 2 0 0 0
Logan Beem 0 0 0 0
Ben Galceran 2 0 0 0
Sean Riley 2 0 0 0
TOTALS 22 1 2 1
TAFT 001 001 3 — 5
SANTIAM CHRISTIAN 000 001 0 — 1
LOB–TAFT 2018 10, SANTIAM CHRISTIAN 5. ERR–Grant Carley, Patrick Otis. 2B–Tyee Fisher, Kam Kessler (2), Ryan Hall. HBP–Mason Wirth, Zeke Gilbert. SACF–Caleb Jones. SACB–Caleb King, Tyee Fisher, Ben Galceran. SB–Kam
Kessler, Eli DeMello, Grant Carley.
TAFT IP H R ER BB SO HR
Jack Stempel (W) 7.00 2 1 1 2 5 0
SANTIAM CHRISTIAN
Grant Carley (L) 6.67 13 5 5 2 7 0
Ryan Mendenhall 0.33 0 0 0 0 0 0
PB–Sean Riley (2). BB–Caleb King, Jack Stempel, Vandon Haugen, Sam Barton.
Taft roster/schedule
Class 3A West Valley League standings
Class 3A OSAA rankings