The Pacific Ocean snuck its way from Nelscott Beach onto SW 35th Street Saturday, as a crowd of storm watchers witnessed concrete benches and logs displaced by the raw fury of the sea during King Tide.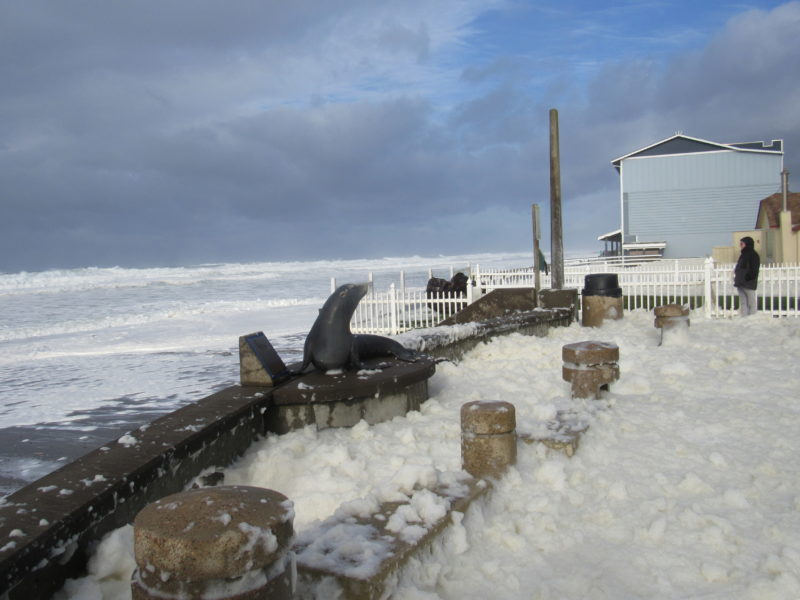 Joe the Sea Lion seemed unimpressed that his benches were moved or that he was hit in the head by a log. Joe did not appear to be harmed by the incident.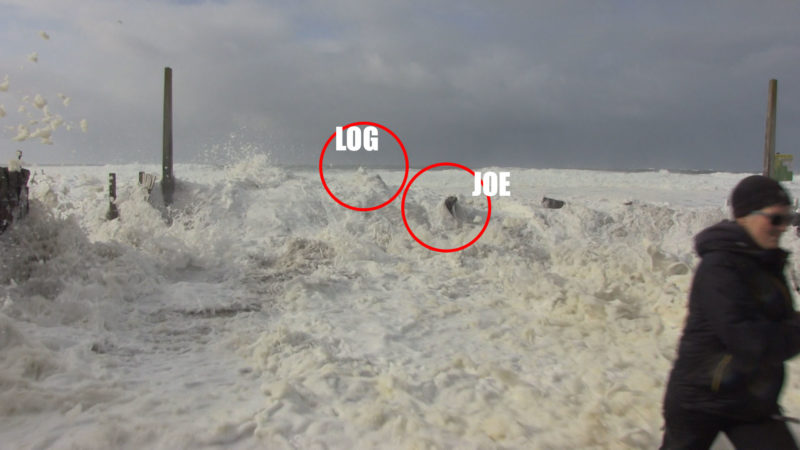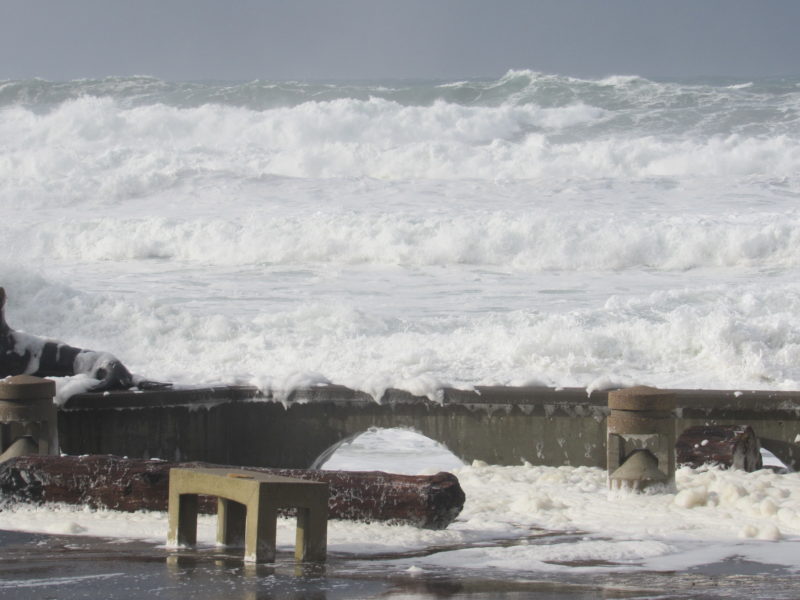 A storm watcher who felt the full force of the Pacific sent us this video:
The power of the ocean was also felt at Lincoln City's D River Wayside, where wave after wave ran up the "world's shortest river," rushing underneath Kyllos Restaurant and making its way under Highway 101.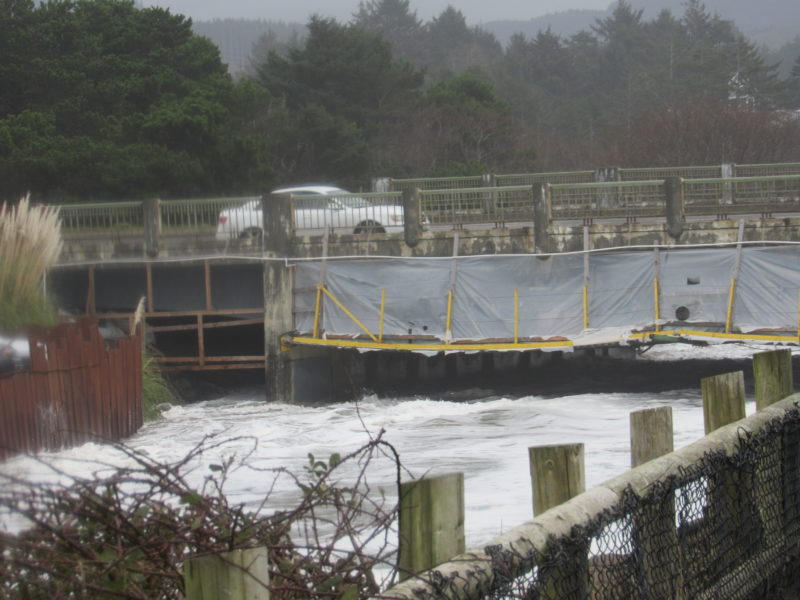 Many turned out to D River State Recreation Area to view high surf from behind yellow tape put up by park officials.
Most heeded the warnings but a few younger people went into the surf behind the Sea Gypsy. The group of five were hit by a big surge, sending some tumbling in the surf. That didn't deter one of the individuals, who proceeded to do a handstand as another wave washed in.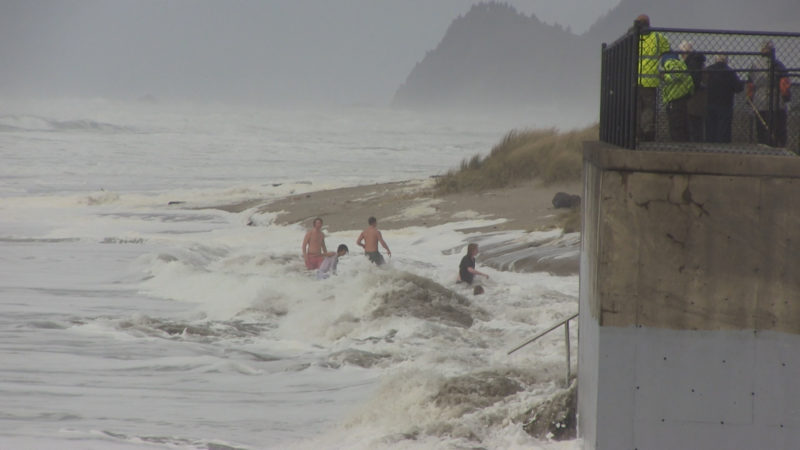 Logs and debris were scattered all over beaches and access points, including the one caught on this video. It's a somber reminder of just how fast logs can move and that people have been injured by them in the past.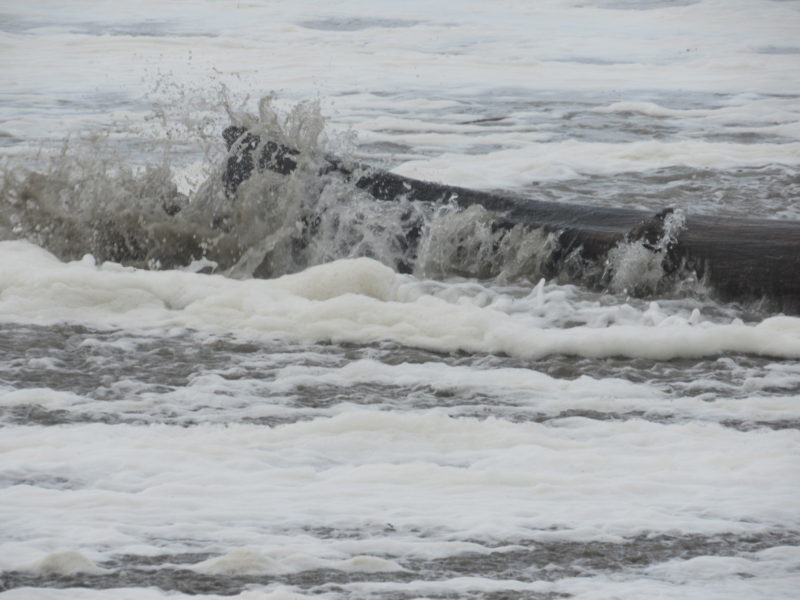 Some storm watchers commented that it "looks like Christmas" because of all the sea foam, and "Here's our snow," could be heard as well.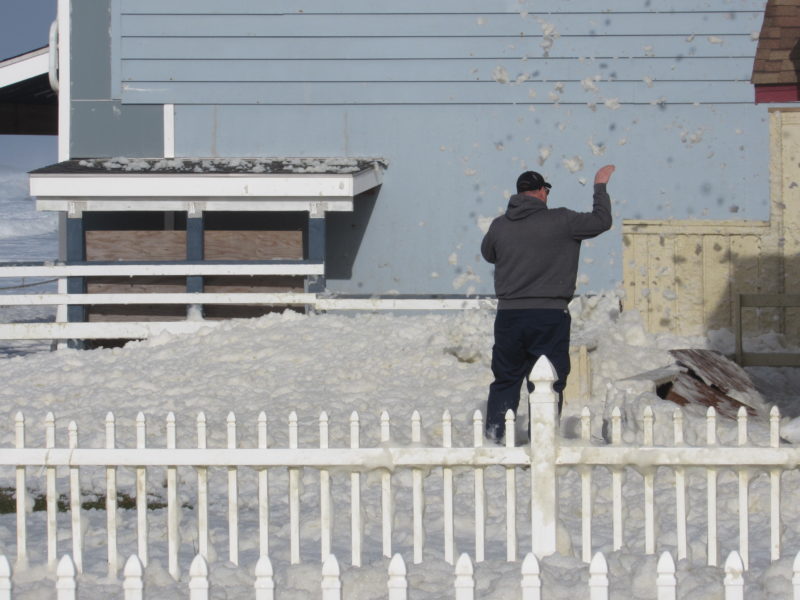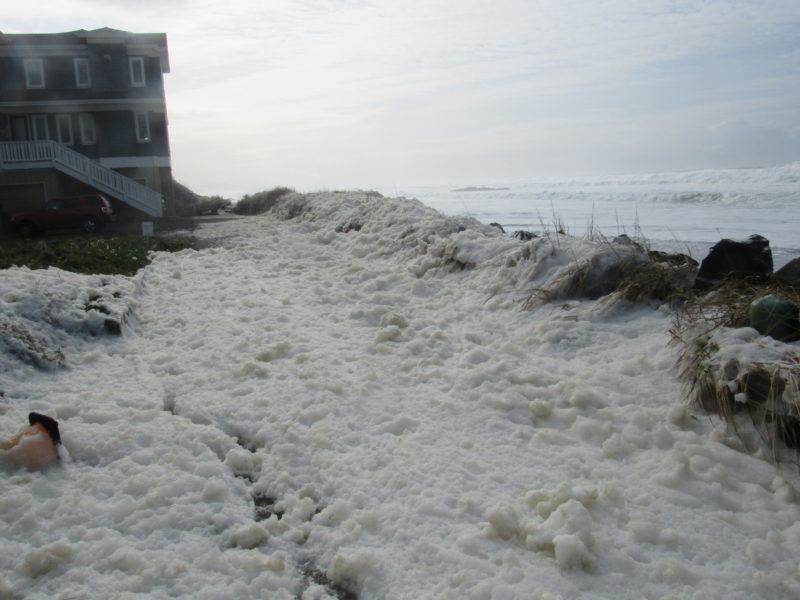 National Weather Service Portland predicted the large breakers and said beach erosion and damage to buildings was possible. A "high surf warning" remains in effect until 8 p.m. Saturday.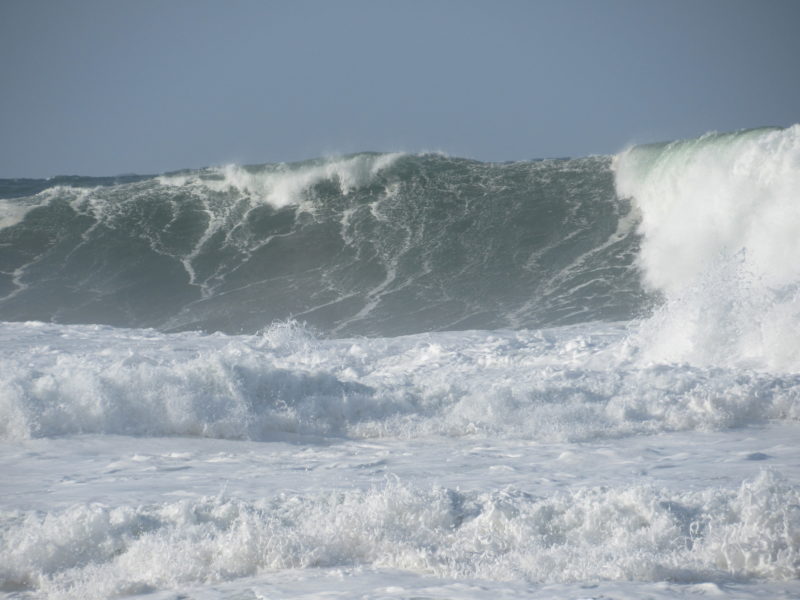 Sadly, it has been reported the Coast Guard is searching for a child swept out to sea near Falcon Cove Saturday.
Stay tuned to National Weather Service for alerts, never turn your back on the ocean and stay safe.