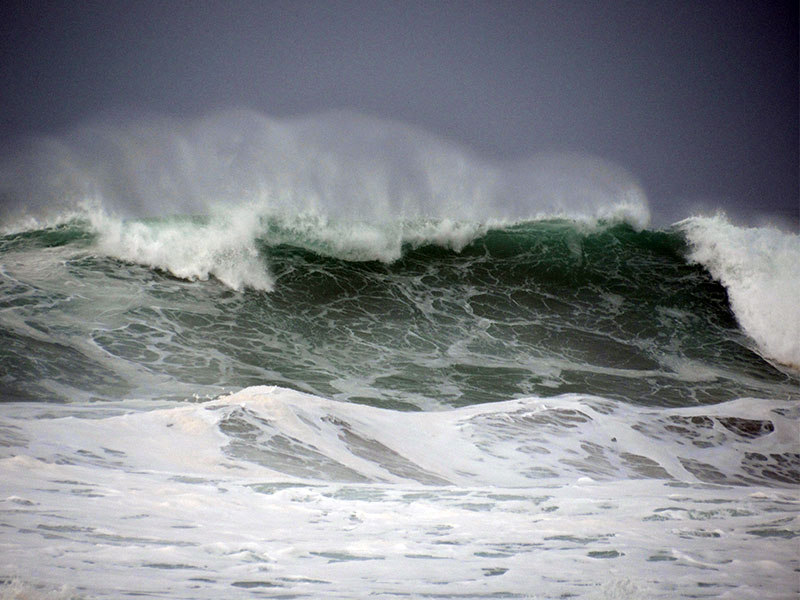 National Weather Service Portland (NWS) issued a "high surf advisory" early Saturday morning for the northern and central Oregon Coast calling for destructive surf and sneaker waves Sunday into Monday.
NWS predicts large surf will arrive at 10 a.m. Sunday and last until 10 a.m. Monday and warns beachgoers to stay off of rocks, logs and jetties where waves can run up significantly farther on beaches, causing serious injury and loss of life.
According to the advisory, destructive waves may wash over beaches and structures unexpectedly and may damage coastal properties and buildings. Minor beach erosion could occur.
The possibility for sneaker waves exists and anyone interested in watching the high surf should do so well back from the high tide line.
If you see someone swept out to sea do not follow them into the water. Call 911 and keep an eye on them so you can help rescue units with location.