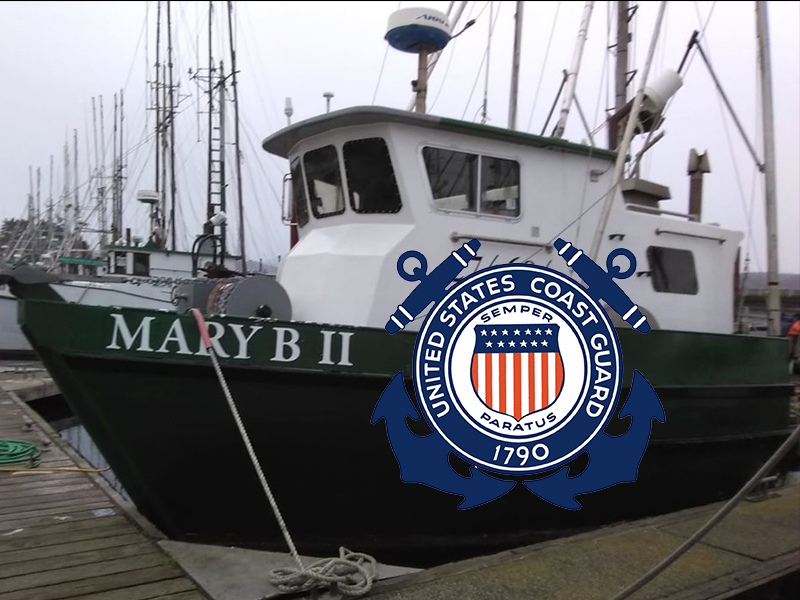 The following is a news release from the United States Coast Guard:
The Coast Guard Station Yaquina Bay Officer-in-Charge, Chief Warrant Officer Thomas Molloy, provided testimony for the Mary B II case yesterday.
Molloy's testimony described the dangerous conditions of the sea during the evening of the capsizing incident.
Molloy said that it was dark and waves where up to 16-feet high. Two Coast Guard vessels tried to assist the Mary B II by using MK127 illumination flares to assist in visibility.
"I could see his halogen lights and then it went dark," said Molloy of the Mary B II as it neared the north jetty of the Yaquina Bay Inlet as it capsized.
Conditions were described as dangerous for recreational and commercial vessels due to the darkness and intensity of seas and was closed to recreational vessels.
For more information about the Mary B II hearing, Coast Guard Petty Officer 1st Class Levi Read can be reached at (206) 819-9154.
To hear more of Molloy's testimony, please visit:
https://livestream.com/USCGinvestigations/events/8625145/videos/191355140
https://livestream.com/USCGinvestigations/events/8625145/videos/191358961