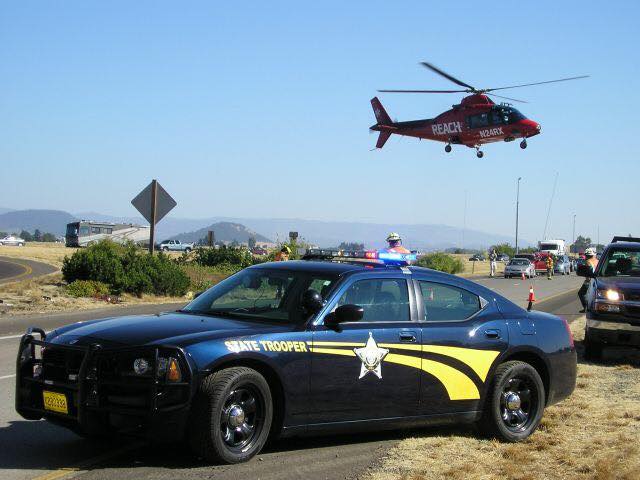 True Stories of the Oregon State Police!
On April 1 at 11:05 a.m. a northbound vehicle near milepost 152 of US highway 101 slid on hail during a sudden hailstorm.
OSP Trooper Scott Severson reported the vehicle driven by Luis Ricardo Garcia, 45, rotated and left the roadway on the southbound shoulder. The Vehicle collided with a utility pole and came to an uncontrolled rest facing southwest.
The driver reported no injuries. Construction workers nearby arranged for a tow through Rowley's Towing.
Lincoln County Sheriff's Office assisted at the scene.