Taft High senior Maya Hatton rallied from two shots down at the turn Monday to catch Salem Academy star and longtime rival Katie Goodwin and win the Special District 2 Preview girls golf tournament in Aumsville.
Hatton shot 39 on the back nine for an 18-hole 46-39—85 to win by two strokes over the former Blanchet Catholic player at Santiam Golf Club.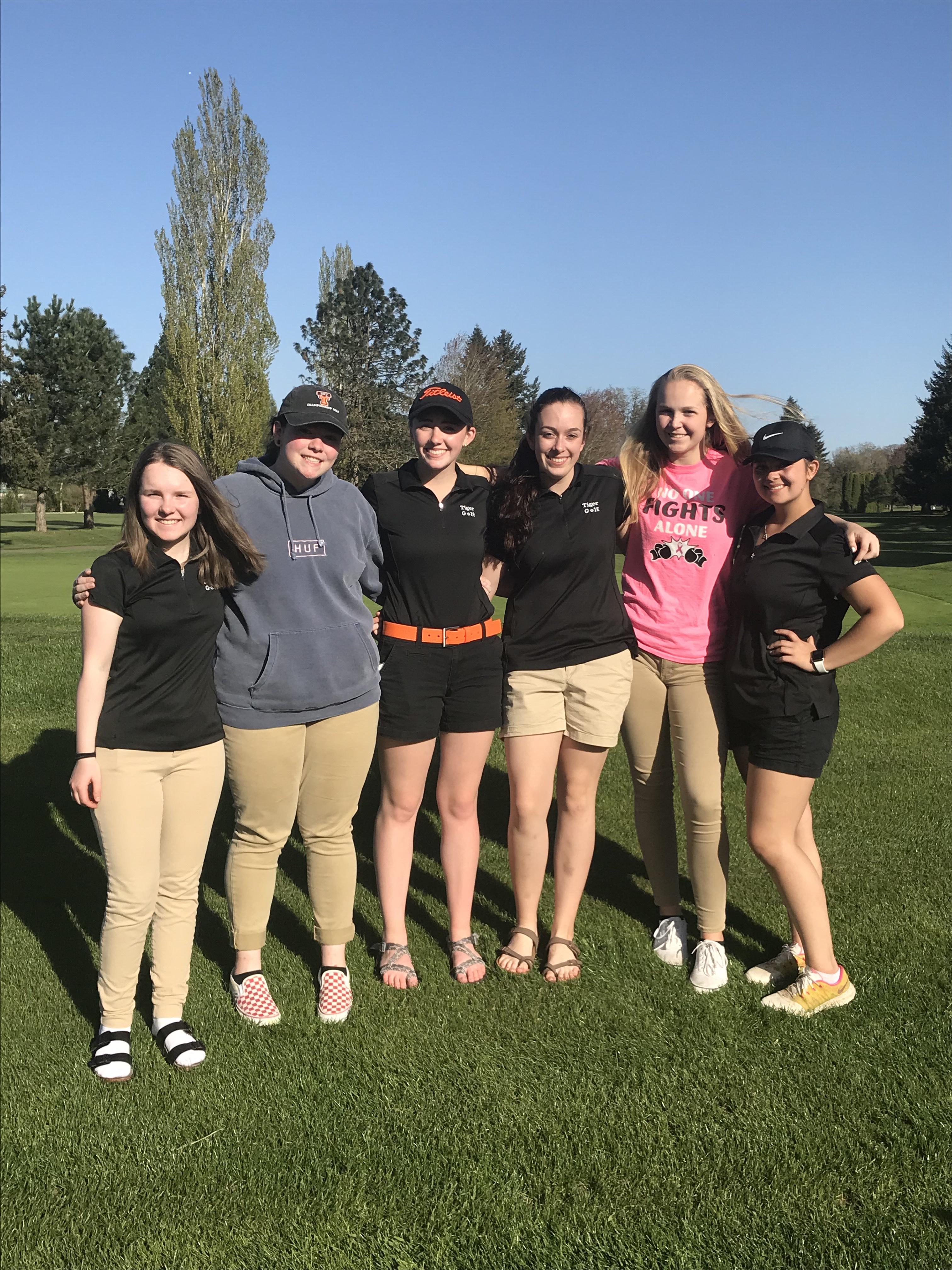 "Again, I can't say enough about Maya's hard work," her coach and mother, Heather Hatton, said.
Taft placed second behind the co-op team of Salem Academy and Blanchet Catholic. A merger of the two squads earlier this season allowed Goodwin to play on a team rather than as an individual this season, Hatton said.
"It created a strong team in our league that will be hard to beat," she said.
Taft junior Violet Palermini carded her lowest career round with a 102.
"She was hitting her irons very well and has just been working on relaxing and not getting so nervous," Hatton said. "When Violet just goes out to play golf for fun instead of for score, she does well."
Junior Olivia Baker compiled a 108 for Taft's third-best score.
"I'm ready for her to break through 100 any time," Hatton said. "She works so hard and is striking the ball very well."
Sophomore Sammy Halferty posted the low round of her career at 110, while senior Jocelyn Arguello shot 121 and sophomore Noa Stoll 127.
"These athletes are working hard," Hatton said. "Lately, our focus is to just get out and play. They know what to do. They just need to keep playing so they practice how to score low. Short game is key."
The District 2 tournament is scheduled May 7-8 at Santiam Golf Club.