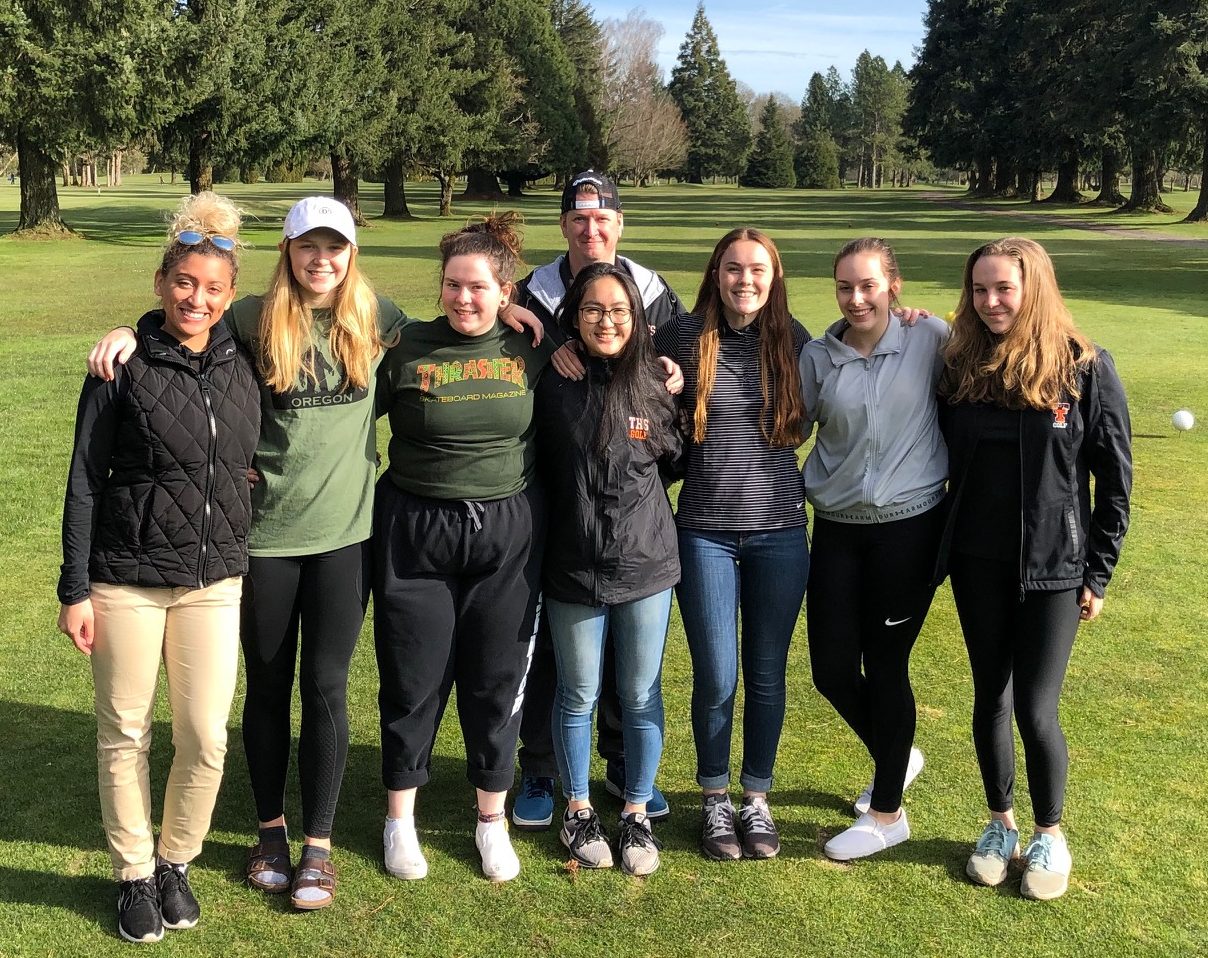 Taft High's golf teams opened their seasons Monday with an orientation into tournament play at the Salem Area Youth (SAY) event at Santiam Golf Club.
The tournament featured nine holes with a modified scoring format. With golfers of all levels at the early season event, pace of play was the main focus.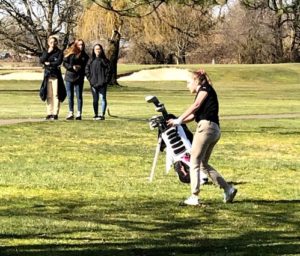 "Therefore, the format is "double-par pick-up," meaning the most you can card on a hole is twice the par score. If you need to pick up your ball, you circle your score on your card, indicating a modified score," Taft boys coach Andy Morgan said.
A 10 a.m. shotgun start followed an hour-long frost delay for the Taft boys, who fielded a squad comprised of freshmen Zac Wil, Ethan Unruh and Eston Whistler, junior Jonathan Freilinger and senior William Brooks.
"William is expected to anchor this young team with his leadership, composure and experience," Morgan said. "Bringing in the team's best score, he was supported by nice cards from Zac and Ethan. None of these cards carried the burden of the circled score.
"This was actually a surprise, as the coaches expected some early morning struggles in this maiden voyage. All five competed with composure and represented Taft with respect and sportsmanship.
"It was a great opportunity to experience competition, learn some rules and etiquette and compete. Last season was considered a success, finishing ninth in the State tournament, but this year is already another kind of victory.
"The coaching staff is pleased with the attitude and commitment of this squad. Our goal is to compete at the highest level possible, while staying true to our promise to improve they youth and grow the program. This group will likely provide great leadership for years to come."
Morgan said Taft can carry up to 10 golfers, has four vacancies and interested athletes are welcome to join the team.
"We are still rebuilding a program, and anyone willing to commit to learning the game would be a welcome addition," he said.
The girls team also benefited from Monday's play, assistant coach Kyle Baker said.
"Even though the SAY nine-hole tourney was construed as a 'practice' tournament, our girls had a great start to the season," he said.
"Sammy Halferty started off great with a really nice par on her first hole on her way to a 51. Violet Palermini just did want Violet always does — goes out, enjoys her time with her playing competitors, hit the ball well and posts a steady score of 52.
"Olivia Baker showed her time in the range at practice with her irons is paying off as she shot a solid 53, which included a great par-saving chip in from the bunker on the ninth hole.
"Grace Cawley, who is making great strides in practice each day, shot a 68 playing in a group with mostly newcomers.
"Lydia Prins and Veronica Jin, who were in attendance but did not participate, walked the course with assistant coach Jazmyn Logan, watching Grace play and gained very valuable tournament knowledge regarding rules and how the format is structured.
"All in all, a very positive start to the season."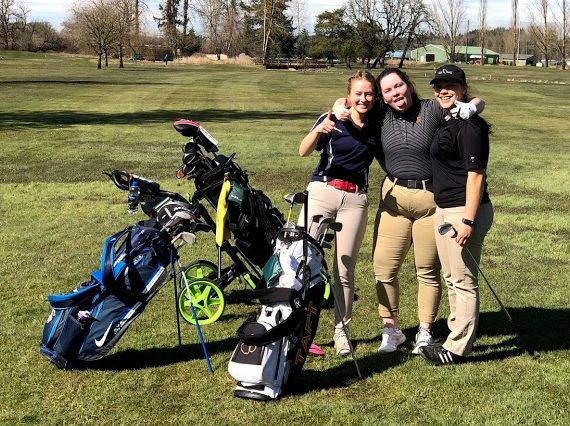 Tickets for a Saturday banquet benefiting boys and girls golf are available from any of the coaches or at the Chinook Winds or Salishan clubhouses or by email at [email protected].