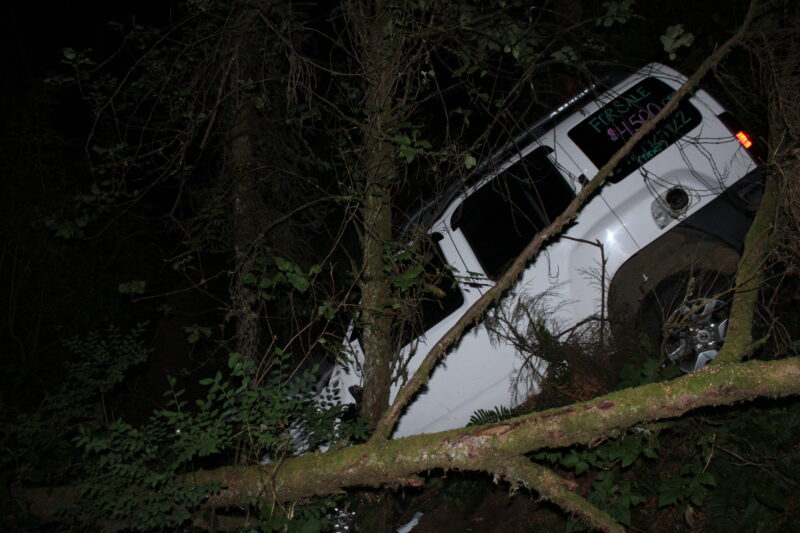 A man crashed his SUV through the guardrail on the corner of SE 32nd Street and SE Fleet Avenue early Saturday, getting his vehicle stuck in the trees because he "forgot there was a turn there."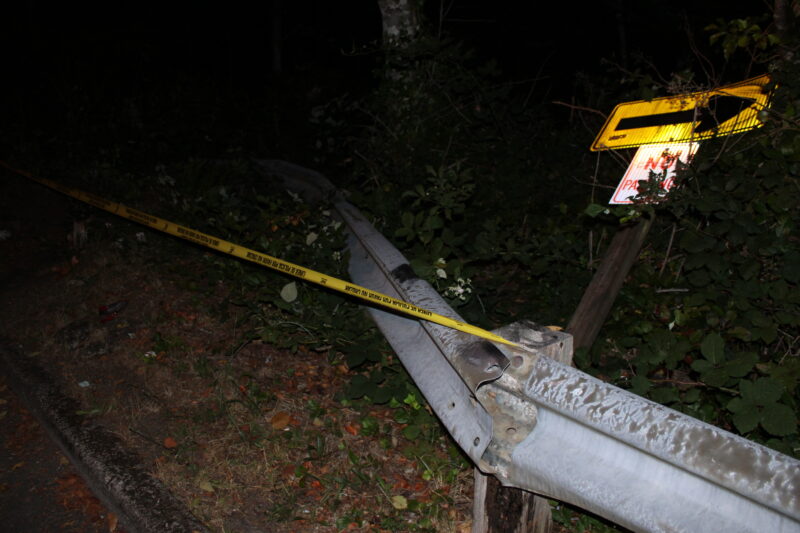 Immediately after the crash, the man could be heard moving through the bushes as he climbed up to the street. He approached bystanders and asked if he could use a phone.
Lincoln City Police responded immediately to the 911 call around 1:30 a.m. and found the man walking around the scene. He asked officers for a flashlight so he could find his phone to call someone to help pull out his vehicle.
"I was doing 30 miles an hour and I forgot there was a turn there," he told police.
North Lincoln Fire and Rescue was called to the incident due to fire concerns after officers observed some smoldering. Firefighters took all the necessary precautions to prevent a fire.
The man appeared uninjured from the crash except for some blood on his face. He will need to pay for a tow truck to extricate his vehicle, but no charges were filed and he was free to go. Police said the man's insurance should cover the cost to fix the guardrail.
The author of this article, Justin Werner, called 911 after hearing the crash.