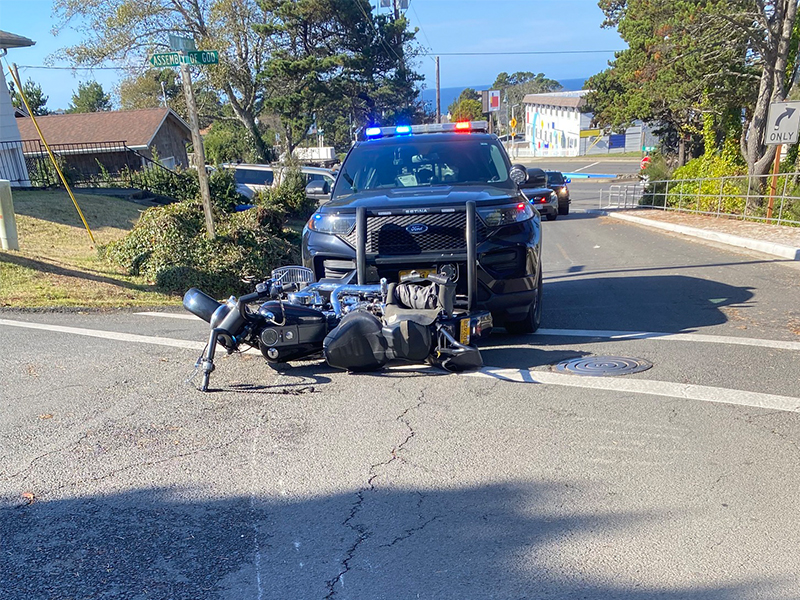 Lincoln City Police arrested a local man Thursday morning while responding to a domestic disturbance call after he crashed a motorcycle into a police cruiser.
Police say they were investigating a domestic violence call on NE Reef Avenue when they saw a man on a motorcycle fleeing the area. Moments later an officer said the motorcycle crashed into his patrol car at the corner of NE 21st Street and NE Oar Avenue. According to police, they had probable cause that the man assaulted his girlfriend.
A Lincoln City Police officer parked in the eastbound lane witnessed the man go into the oncoming lane to pass a parked car and put the motorcycle on its side, skidding into the patrol car causing minor damage to both vehicles.
Jason R. Thomas, 41, of Lincoln City was taken into custody and transported to Samaritan North Lincoln Hospital where he was checked out for injuries. Thomas was charged with  domestic assault, strangulation, menacing and reckless driving. He was transported to Lincoln County Jail.