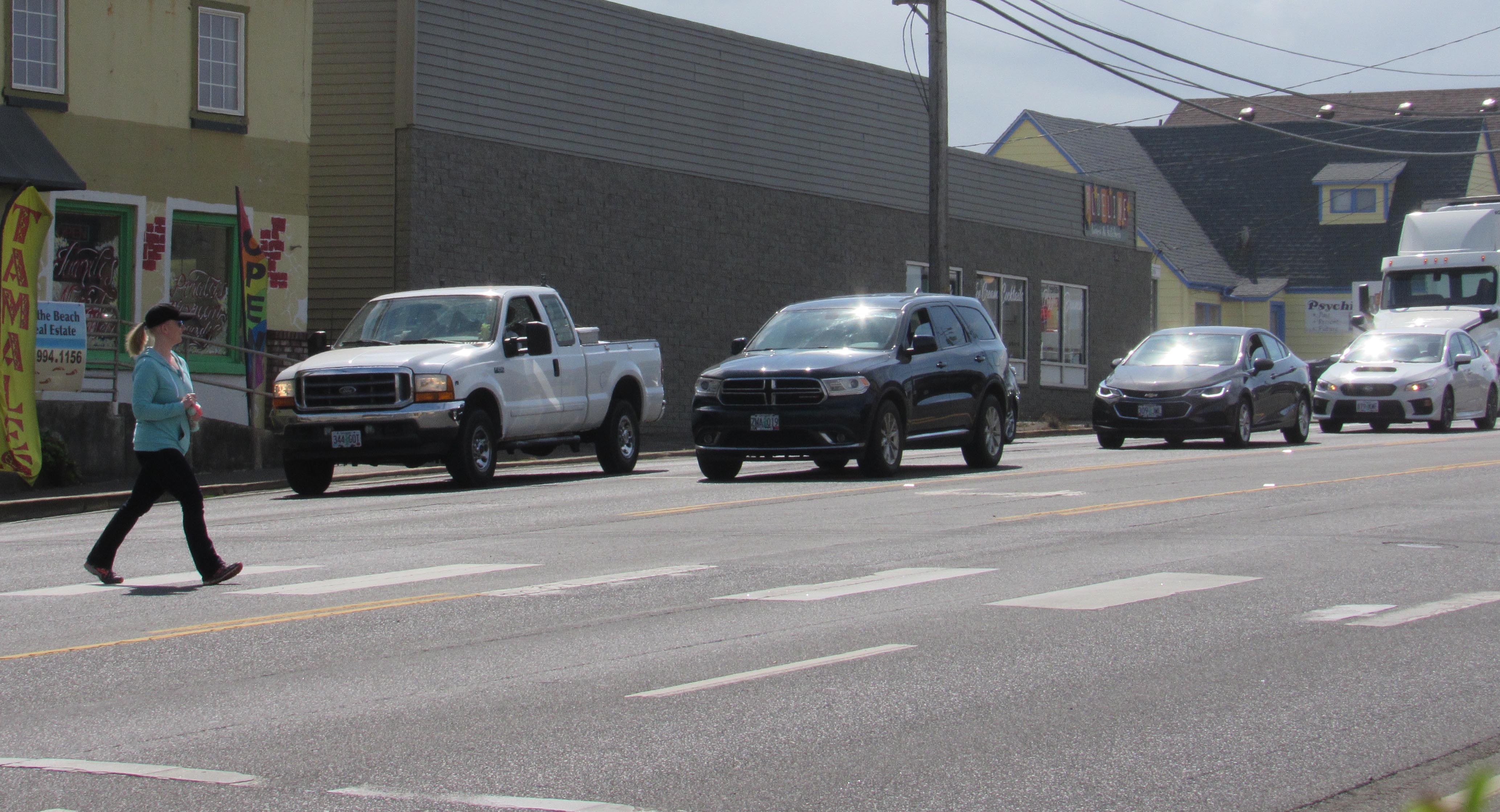 Approximately 20 drivers were cited or warned Thursday as part of a pedestrian safety enforcement operation executed by the Lincoln City Police Department (LCPD) at the crosswalk on SW 3rd and Highway 101.
Officers issued citations for ORS 811.028, failure to stop and remain stopped for a pedestrian. The offense is a Class B violation and carries a $265 fine. ORS 811.020, passing stopped vehicle at a crosswalk, was also issued and is a $265 ticket.
Police support personnel crossed the street and observers radioed ahead to waiting officers in patrol cars stationed north and south on Highway 101. Traffic stops were made and drivers were either issued a warning or cited for any violations that occurred.
A police spokesperson said the safety enforcement program has had a greater impact this year, with a corresponding decrease in the number of citations issued for pedestrian- related violations.
SW 3rd and Highway 101 is known to the LCPD to be the busiest crosswalk for potential violations.
The operation was part of a series of enforcement actions taken by LCPD to raise driver and pedestrian awareness through education and enforcement of pedestrian right-of-way laws. Funding is made possible through a grant from Oregon Impact and the Oregon Department of Transportation.