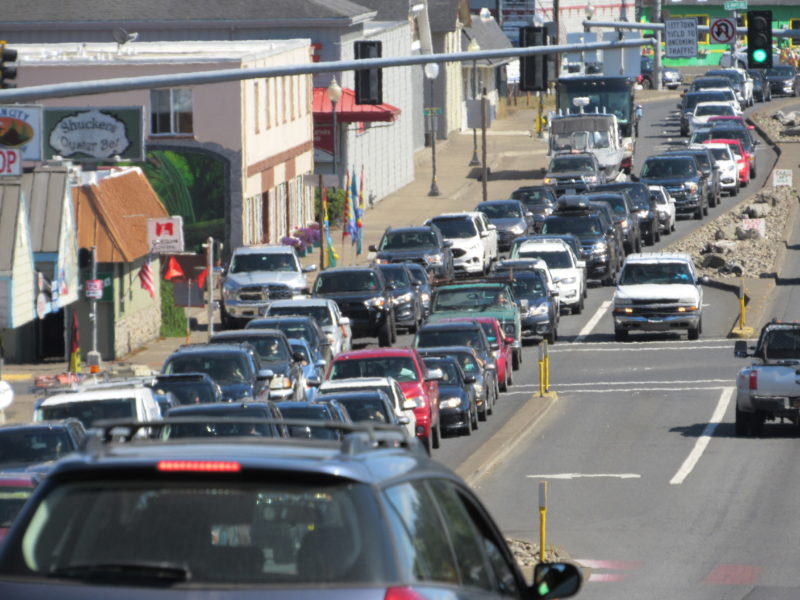 Northbound traffic on Highway 101 has been bumper-to-bumper for most of Sunday as scores of vehicles are on Lincoln City roads for Monday's Labor Day national holiday.
Traffic in Lincoln City Taft Area
Traffic was flowing south freely with some near-misses occurring as drivers pulled into the suicide-lane through northbound deadlock, trying to head south. No accidents have been reported in the area as of 6 p.m.
Lincoln County Transit buses were running up to 25 minutes late.
A few Lincoln City locals said they would stay on the back roads through the holiday or stay home. Many motorists trying to avoid the traffic could be seen stopped at intersections looking at phones, deciding which way to go.
"The diehards will leave tomorrow and a lot of people are leaving today, " A Kenny's IGA South employee said. "I'll just drive around the lake to get north."