PHOTOS BY LON FRENCH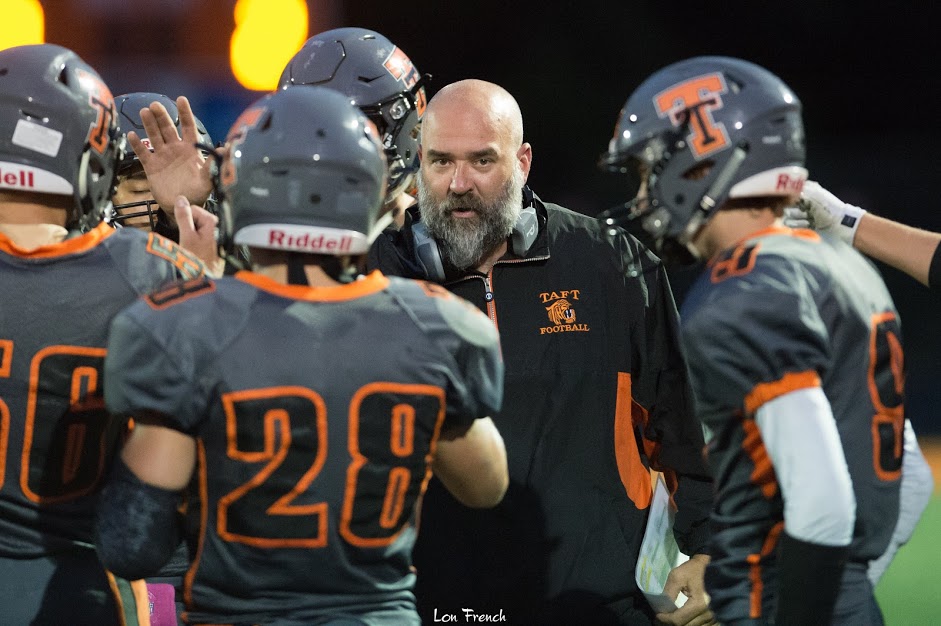 As if hosting the top-ranked Class 3A football team in the state on Friday isn't enough, Taft High begins a busy slate of home sports competition Tuesday with two events, followed by games every day this week.
The week will culminate with the Taft High Booster Auction, from 5 to 9 p.m. Saturday, Sept. 29, at the Lincoln City Beach Club and Events Center, 2020 NE 22nd Street.
Home soccer matches will be contested Tuesday through Thursday, with two home volleyball matches and a road cross country meet in between.
The athletic competition will culminate at 7 p.m. Friday at Voris Field when the Tigers take on No. 1-ranked Amity in its football league opener. The unbeaten Warriors have outscored their four non-conference opponents 206-34 (51.5 to 8.5 points per game) this season.
The 1-3 Tigers are coming off a 28-25 home loss to Yamhill-Carlton, captured above and below by freelance photographer Lon French.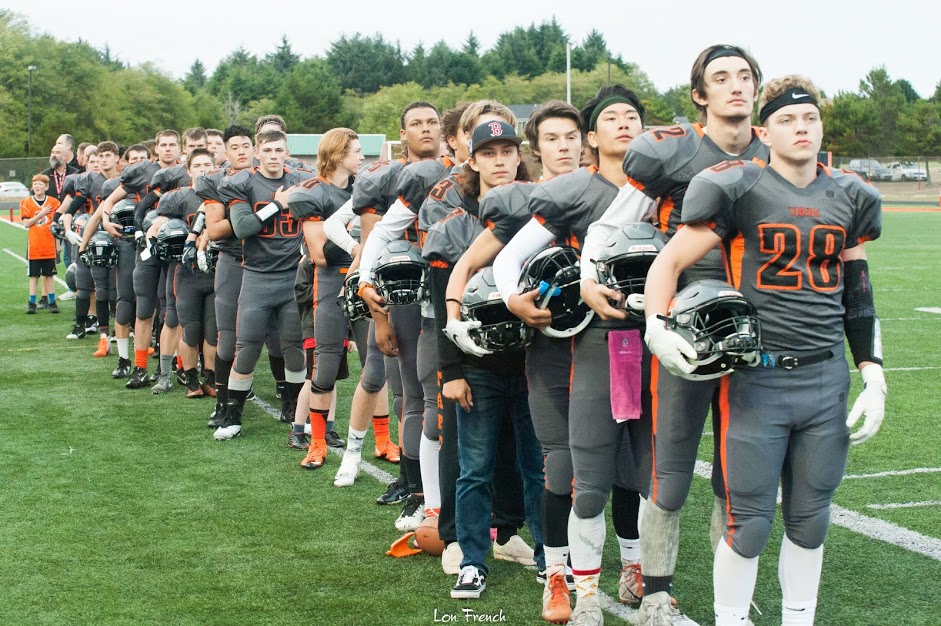 Taft High Sports Schedule
(Week of Sept. 23-Sept. 29)
TUESDAY, SEPT. 25
Girls Soccer vs. Amity, 4:15 p.m.
Volleyball vs. Willamina, 6 p.m.
WEDNESDAY, SEPT. 26
Boys Soccer vs. Delphian, 6:15 p.m.
THURSDAY, SEPT. 27
Cross Country @ Delphian, TBA
Boys Soccer vs. Salem Academy, 6 p.m.
Girls Soccer vs. Salem Academy, 4 p.m.
Volleyball @ Warrenton, 5:30 p.m.
FRIDAY, SEPT. 28
Football vs, Amity, 7 p.m.