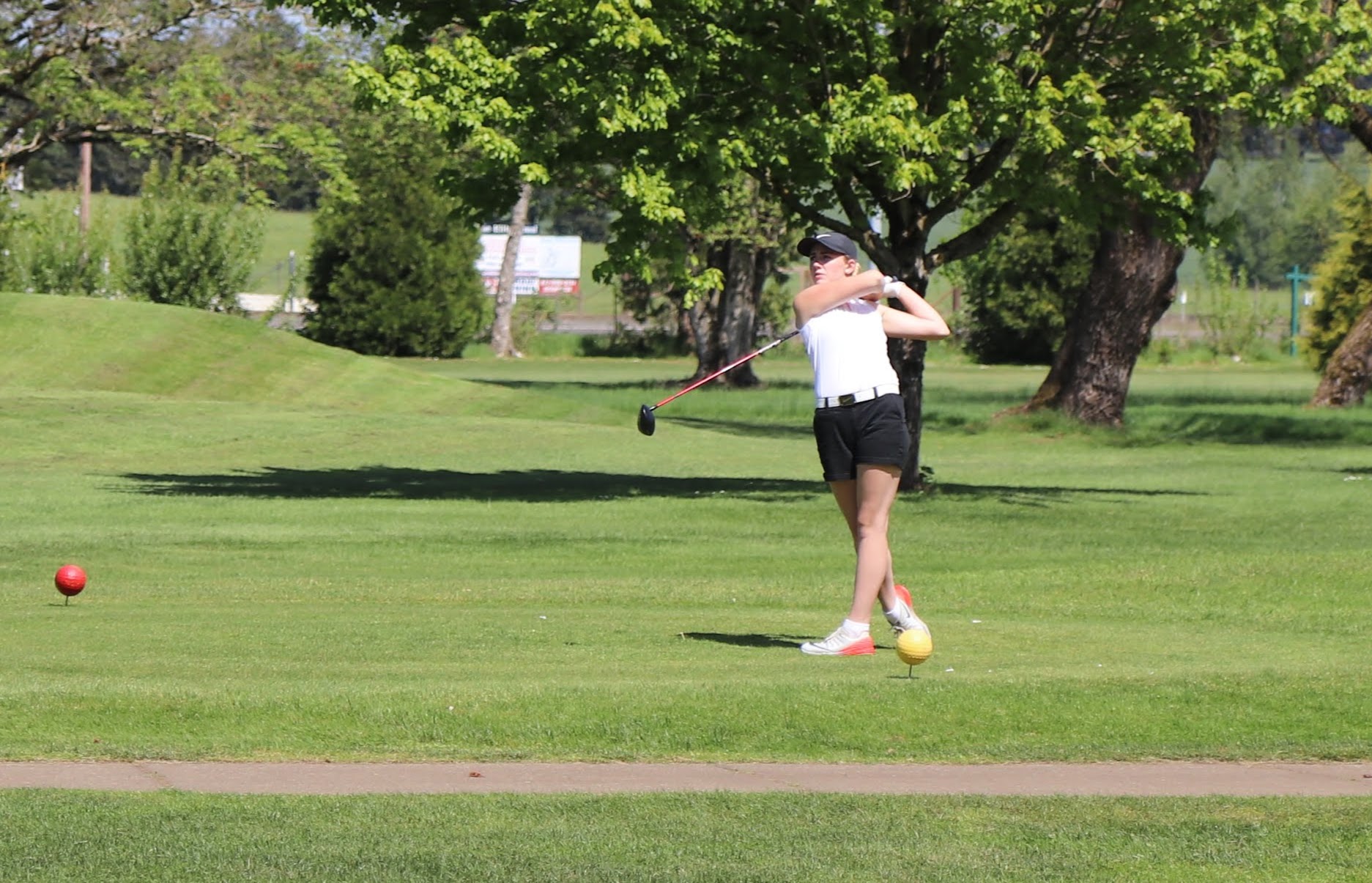 After nearly two decades of teaching girls golf, no one knows better than Taft High coach Heather Hatton how fickle the sport can be.
She also knows no one or anything can take Monday away from the No. 1 player on her squad and in her heart.
"Today was the most exciting day of golf I have ever played," Hatton's daughter and leading player Maya Hatton said Monday night after seizing the first-round lead in the Class 4A/3A/2A/1A Special District 2 Girls Golf Championships with a career-low 76.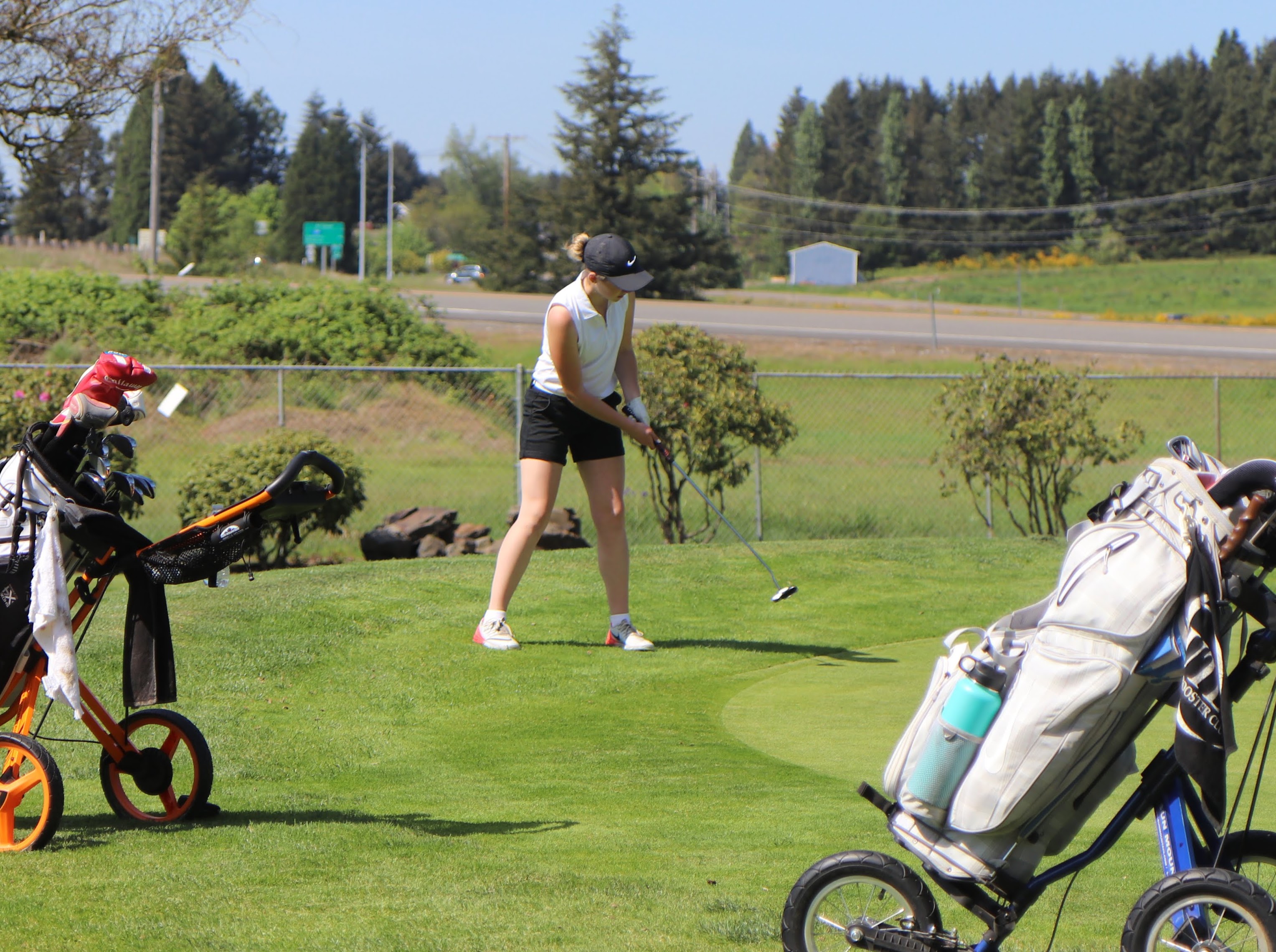 A 17-year-old senior headed to the College of Idaho to play golf in the fall, Hatton blitzed par-74 Santiam Golf Course in Aumsville for a 37-39—76.
"Everything came together perfectly for me today," she said. "I had a rough couple of days of practice this weekend, so I was really nervous going into my round."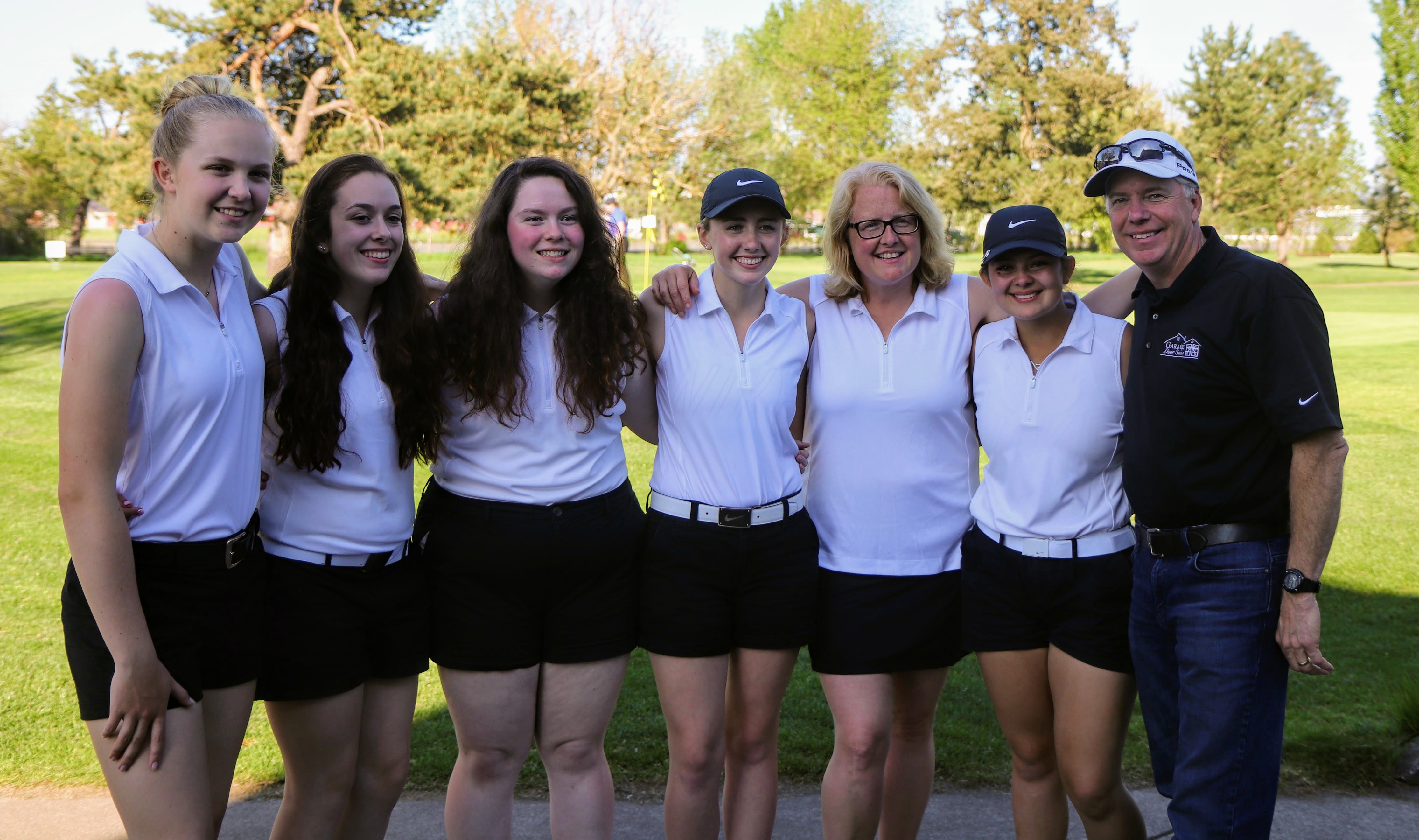 Hatton's teammates came to play, too, leaving the Tigers in second place, seven shots behind the co-op team of Salem Academy/Blanchet Catholic, which features Hatton's longtime youth golf rival Katie Goodwin.
"My round was exciting, yes, but where my entire team is at as a whole has me even more proud and excited," she said. "I am hoping for nothing but good things from all of us tomorrow."
Sophomore Sammy Halferty, who birdied the par-3 17th, shot 104, junior Olivia Baker 110, and junior Violet Palermini 116 for the Tigers.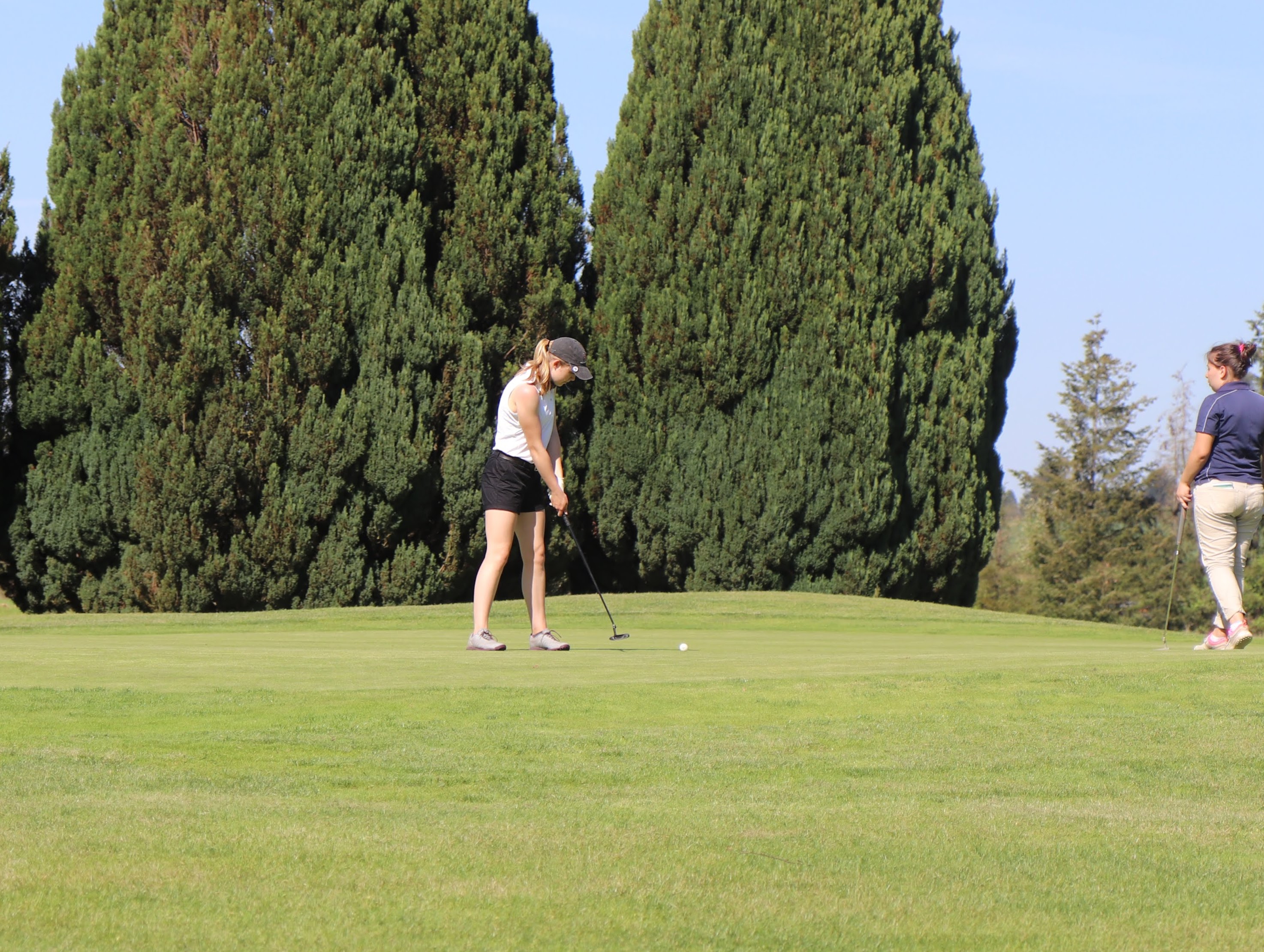 "I'm so proud of how Sammy [56-48] and Olivia [58-52] came back on the back nine," Heather Hatton said.
Maya Hatton said she settled herself down on the driving range prior to her round by telling herself to keep things simple and play shot by shot rather than splitting it up into a front-nine and back-nine score.
The pep talk produced birdies on the par-4 ninth and 11th holes.
Play concludes Tuesday in the 36-hole tournament that determines the field for the State championships May 14-15 at Quail Valley Golf Course near Banks.
This post will be updated