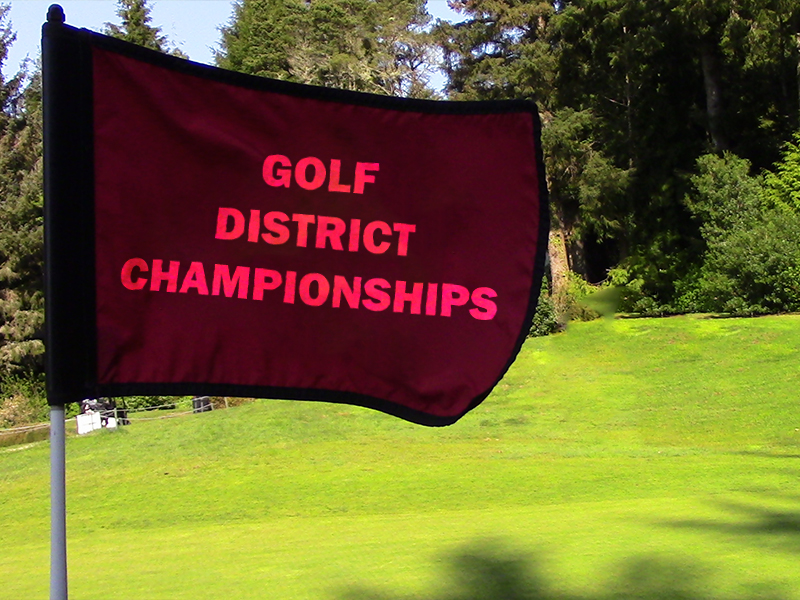 A longtime coach and two leading players will bid farewell to their respective golf programs as District participants Tuesday when the Taft High boys and girls conclude play in competition to determine the field for the State championships.
Girls golf coach Heather Hatton, her senior star player and daughter, Maya, and boys leading player Logan Merry will all close out their District careers Monday and Tuesday with hopes of reaching State.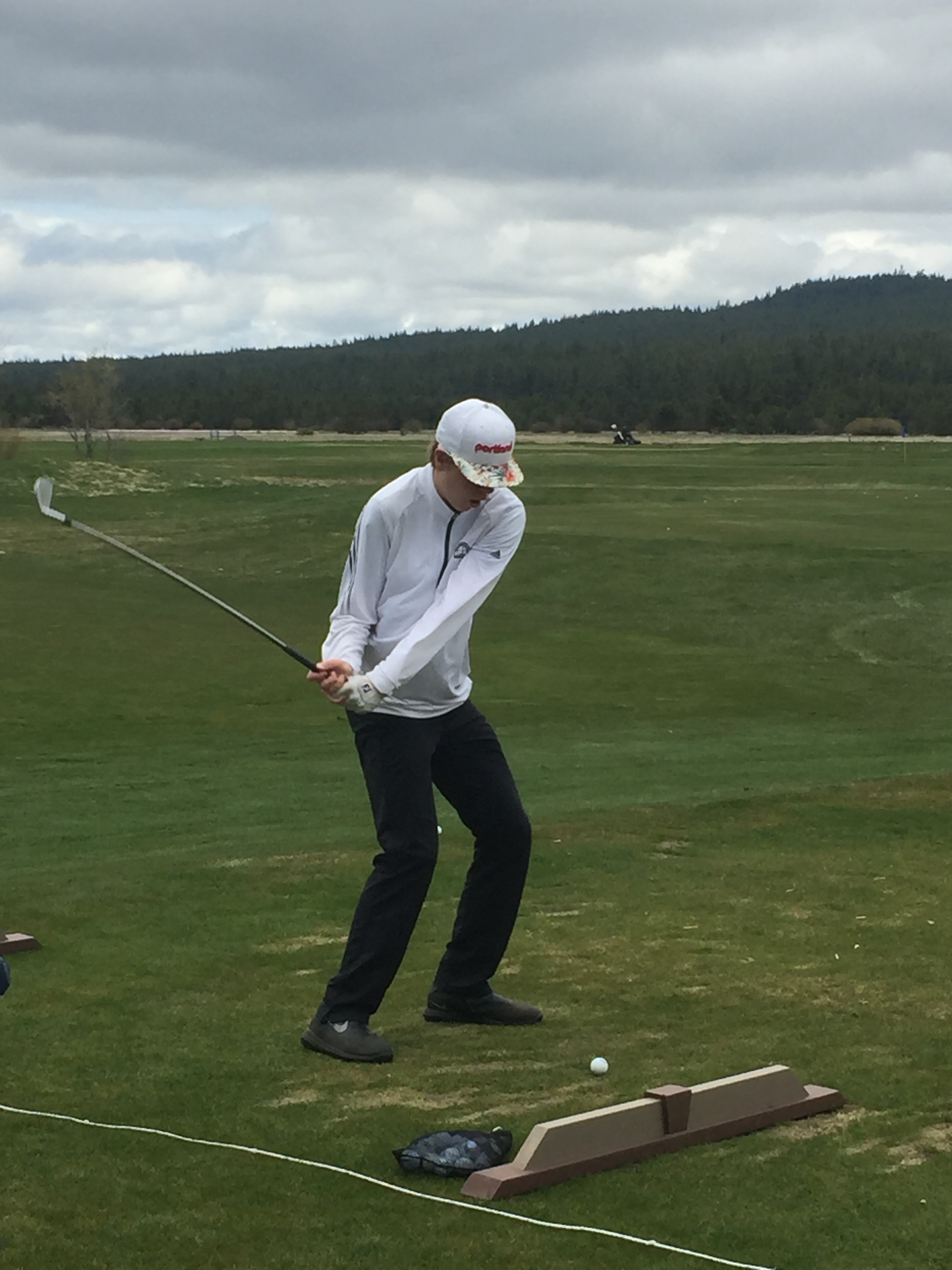 Merry, a junior and the Tigers' No. 1 player from tee to green from the beginning of the season to the end, is moving to the Albany-Corvallis area for his father's reassignment with Pacific Power, which is installing smart meters and reducing its workforce in Lincoln City.
Meanwhile, the girls program will undergo a reformation with the departure of the Hattons – head coach Heather, assistant coach and husband, Rick, and senior District title contender Maya, who will schedule future tee times at the College of Idaho.
"I started with the program assisting back in 1996 with my former coaches, Matt and Frank Olsen, and I remember when the school asked me to apply for the head coaching job in 1999 they said, "Does your husband Rick come with you?" Hatton said. "Twenty seasons later and my daughter is a senior playing for us and now it's becoming real."
Maya Hatton will be joined over two days at Santiam Golf Course in Aumsville by juniors Olivia Baker and Violet Palermini, sophomore Sammy Halferty, senior Jocelyn Arguello and sophomore Noa Stoll (alternate).

"At this point in our season, we are working on game management, both physically and mentally," Hatton said. "These athletes know how to play golf. It's a matter of playing the high-percentage shots and staying out of trouble."
Besides the difficult Santiam layout the team will confront over the next couple of days, Taft players must overcome the combined team of Salem Academy/ Blanchet Catholic that features Maya Hatton's longtime youth and high school golf nemesis Katie Goodwin.
"They need to know when it's safe to 'go for it,' and when they need to lay up," Hatton said. "Every player is going to be key in a team trip to State, so my job is to support them in their journey. Coaches' jobs are some of the easiest, as we don't have to do the work out there, but the hardest because we can't do the work out there. We have to trust that what we have worked on over the past few months will help them on tough shots."
The 36-hole OSAA girls and boys golf championships will be contested May 14-15 at Quail Valley Golf Course near Banks.
"Our team is ready to compete at districts. We have the experience, now we just need to use it," Hatton said.
On the boys' side, first-year head coach Andy Morgan hopes to get the best out of the departing Merry on his home course Monday at Salishan Spa & Golf Resort.
The top three teams after Districts will advance to State based on a season-long points system. Current standings have Blanchet Catholic first with 18 points, followed by Taft with 12, and Santiam Christian and La Pine with six.
Merry will be joined by senior Bonny Patel, junior William Brooks and senior twin brothers Dawson and Ean Wood.
"Logan and Bonny are both capable of better scores than the ones they have posted on the last two tournament scorecards," Morgan said. "William and Dawson are improving their games weekly. Ean has been an exceptional fifth man — competing at practice, and holding his composure as an alternate scorer at each match he has attended."
Morgan said his team has emphasized the importance of playing together from the top spot down through the rest of the supporting players.
"Everyone knows how our internal competitions can push the scores from the backend while we rely heavily on Logan and Bonny to put the team on their backs as they make a run at the championships," he said. "We have not yet had a week where everyone clicked on the same day. We will be looking for two of these days this week."
Local course knowledge could greatly enhance Taft's chances. "Drive for show, putt for dough" will likely be the prevailing motto.
"Putting is always a concern, though Logan and William have both proven to be great lag putters, and can keep their play on the greens to a manageable number," Morgan said.
The public is welcome and volunteers needed at Salishan in Gleneden Beach early Monday with competition scheduled to begin at 10 a.m.