PHOTOS BY ERIC DEMELLO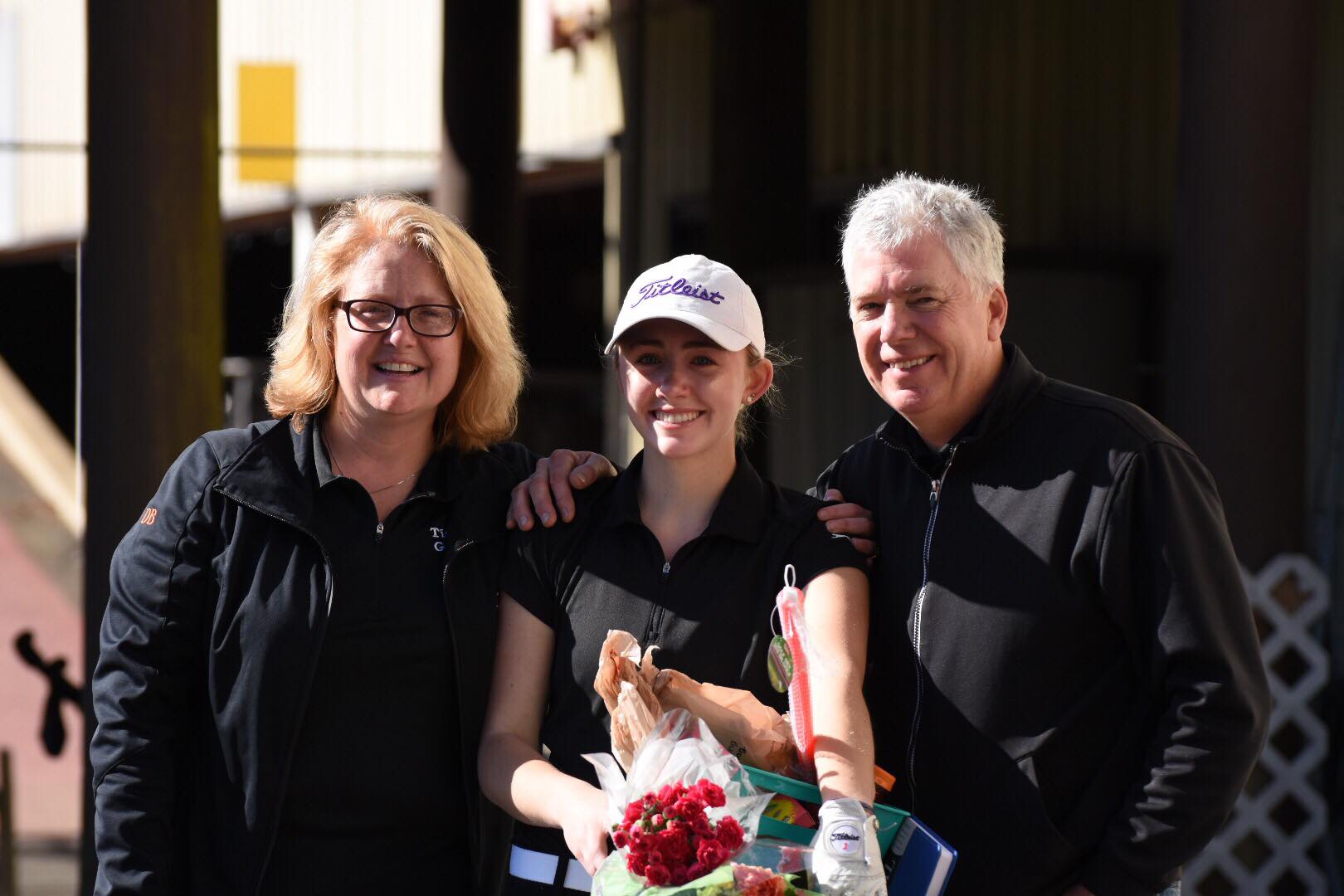 Excuse Taft High girls golf coach Heather Hatton for feeling a little like she'd just finished 18 grueling holes of competitive tournament play using just a putter — only to find she'd been extended to sudden death.
"This is my 20th season coaching, my last home match as the head coach, and my senior daughter's final home athletic event of her high school career. I was an emotional wreck today, but made it through," she said.
Hatton, her assistant coach and husband, Rick, and her star player, daughter Maya, bid farewell to organized tournament golf at Chinook Winds Golf Resort on Thursday by winning the team title and medalist honors in fitting fashion.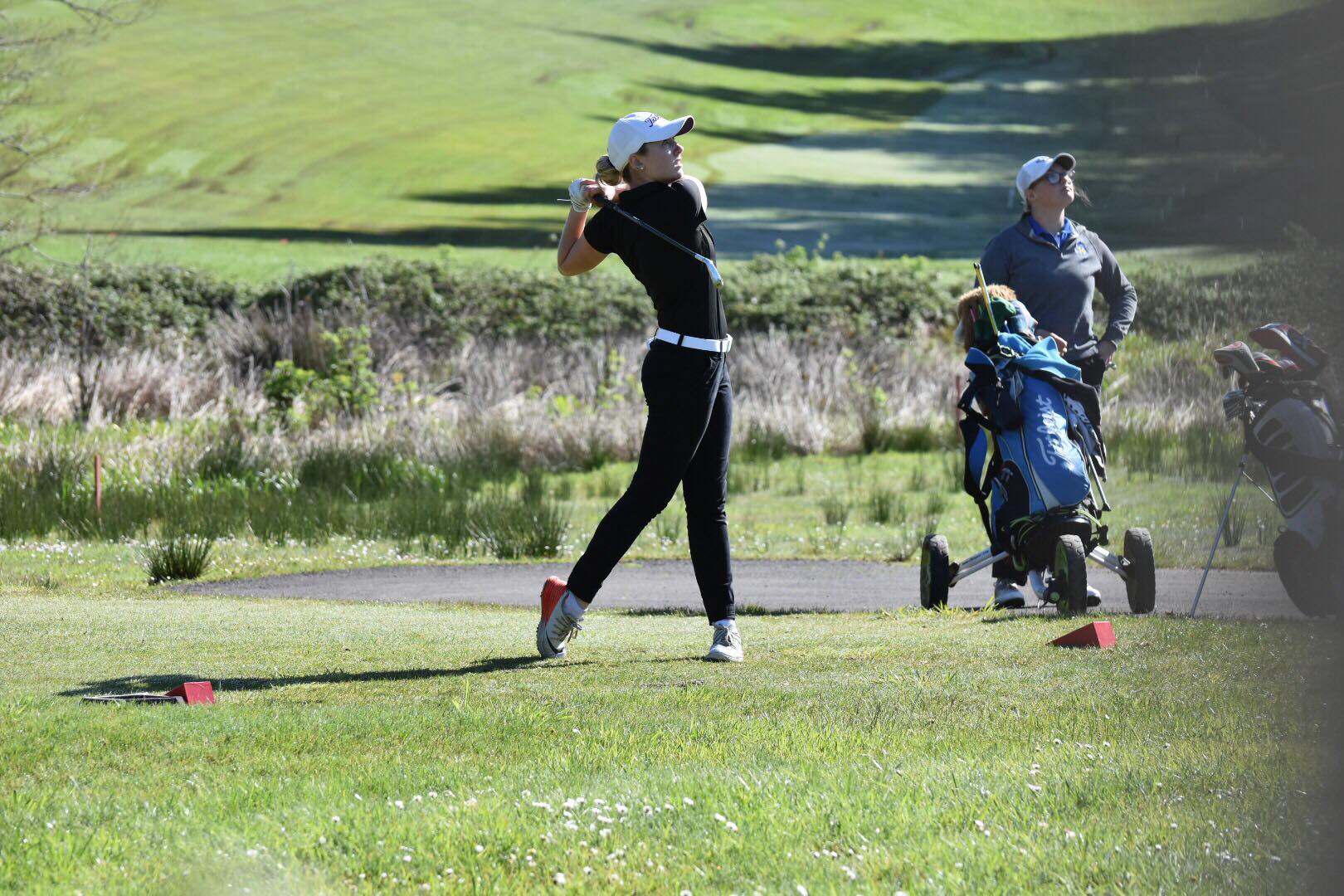 "Today was filled with emotions and energy, and Maya handled it like a champ," Hatton said of her 17-year-old star player, who broke 80 for the first time in her stellar four-year varsity career with a 79 to lead the Lady Tigers to the championship with their lowest score of the season.
"Today was the most emotionally and athletically exciting day of my high school golf career," Maya said. "I would like to thank my parents for their support and patience with me. They are the sole reason I have been able to accomplish everything within my golf and academic history."
Maya, who will attend the College of Idaho on a golf scholarship, bettered her previous-best score on the resort hotel course by four shots. Blanchet Catholic's Katie Goodwin and Sweet Home's Haley May tied for second at 85.
"I'm so proud of her — not just because of her golf skills, but because she has become an amazing human," Hatton said. "I'm so impressed with her work ethic. She doesn't know the word quit."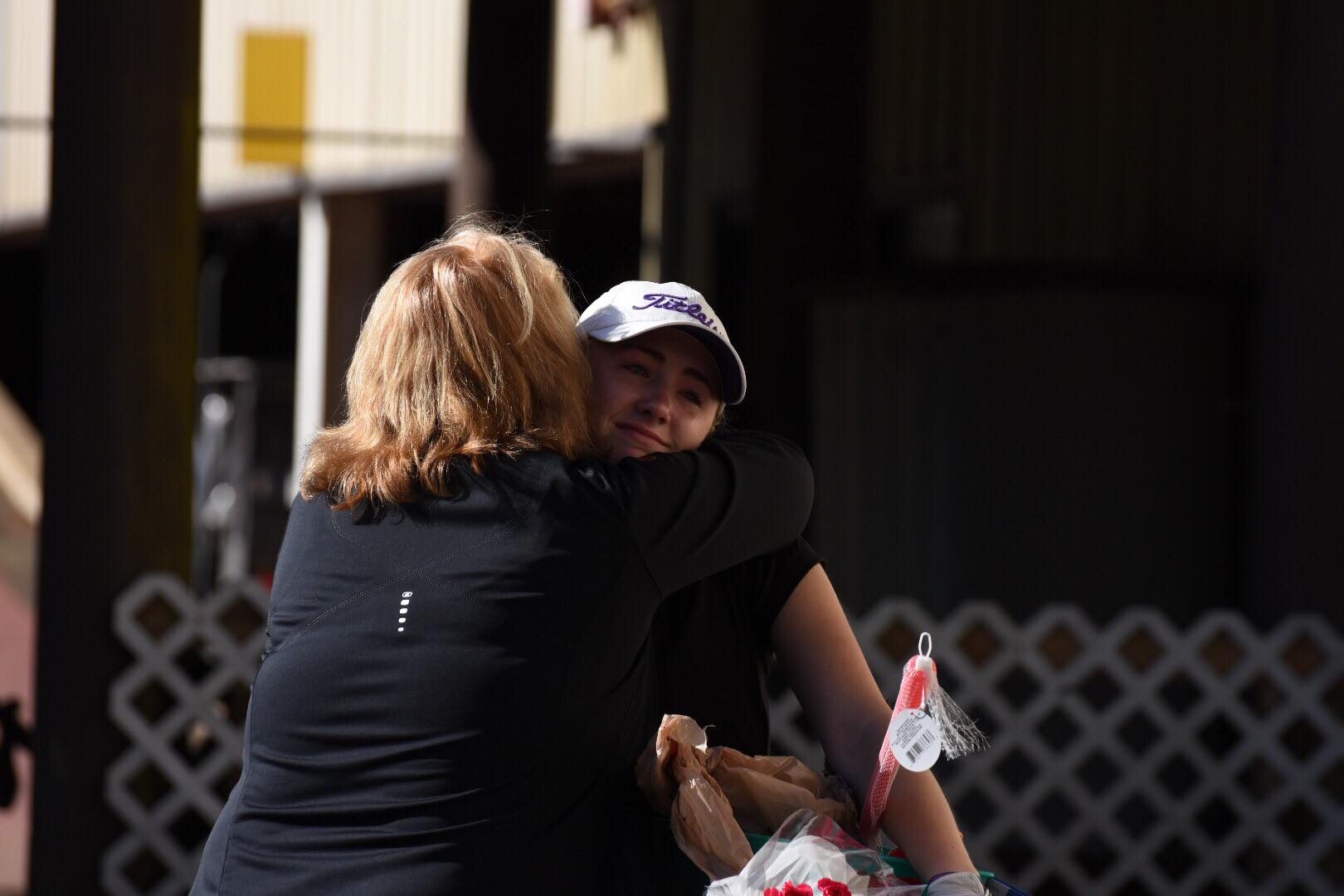 Taft took advantage of gorgeous playing conditions to overcome the challenge of eight schools, including five that fielded full teams.
In addition to Maya Hatton, senior twin sisters Jocelyn and Jorja Arguello were honored prior to the competition for their contributions to the program.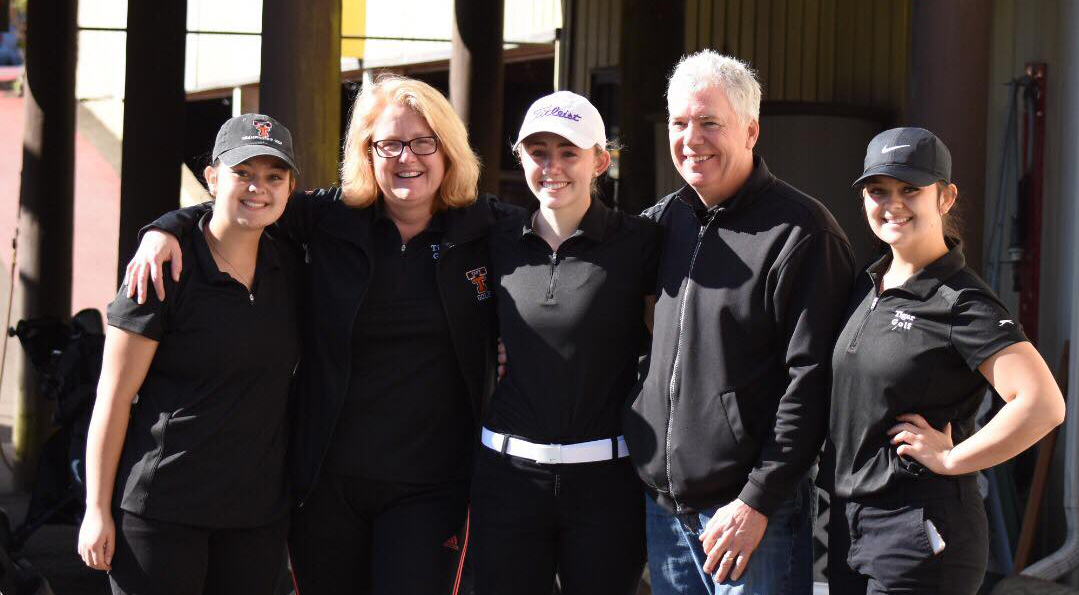 "It was humbling to see the people who showed up to support our senior athletes," Hatton said.
Former player Shelby Wright, who graduated in 2017, was among those following the Tigers.
"Maya and Shelby have been friends a long time, and to see a former teammate show support like that is a coach's dream," she said.
The support carried over to other Taft players, such as sophomore Sammy Halferty, who posted a career-low 99.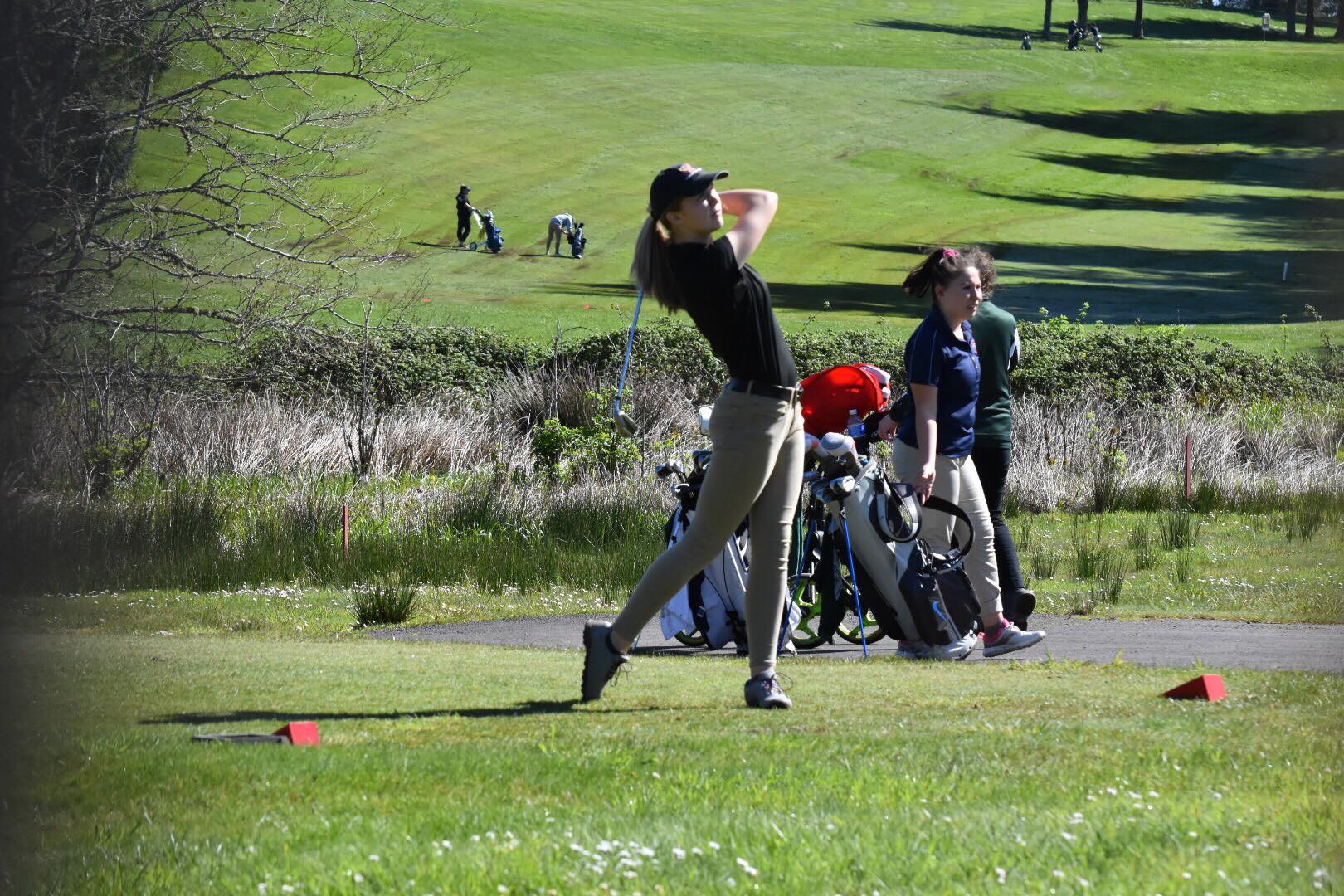 "Sammy has really showed up in a big way at a time we need her to," Hatton said. "I love seeing the excitement on a player's face when they shoot low and see the results of their hard work."
Juniors Violet Palermini and Olivia Baker posted 104 and 110, respectively, for the Tigers.
"Violet's scores are progressively coming down the more she plays," Hatton sad. "Olivia works so hard. After her round she grabbed a bucket of balls and continued to practice. She is never done working on her swing."
Sophomore Noa Stoll carded a career-low 127 for Taft.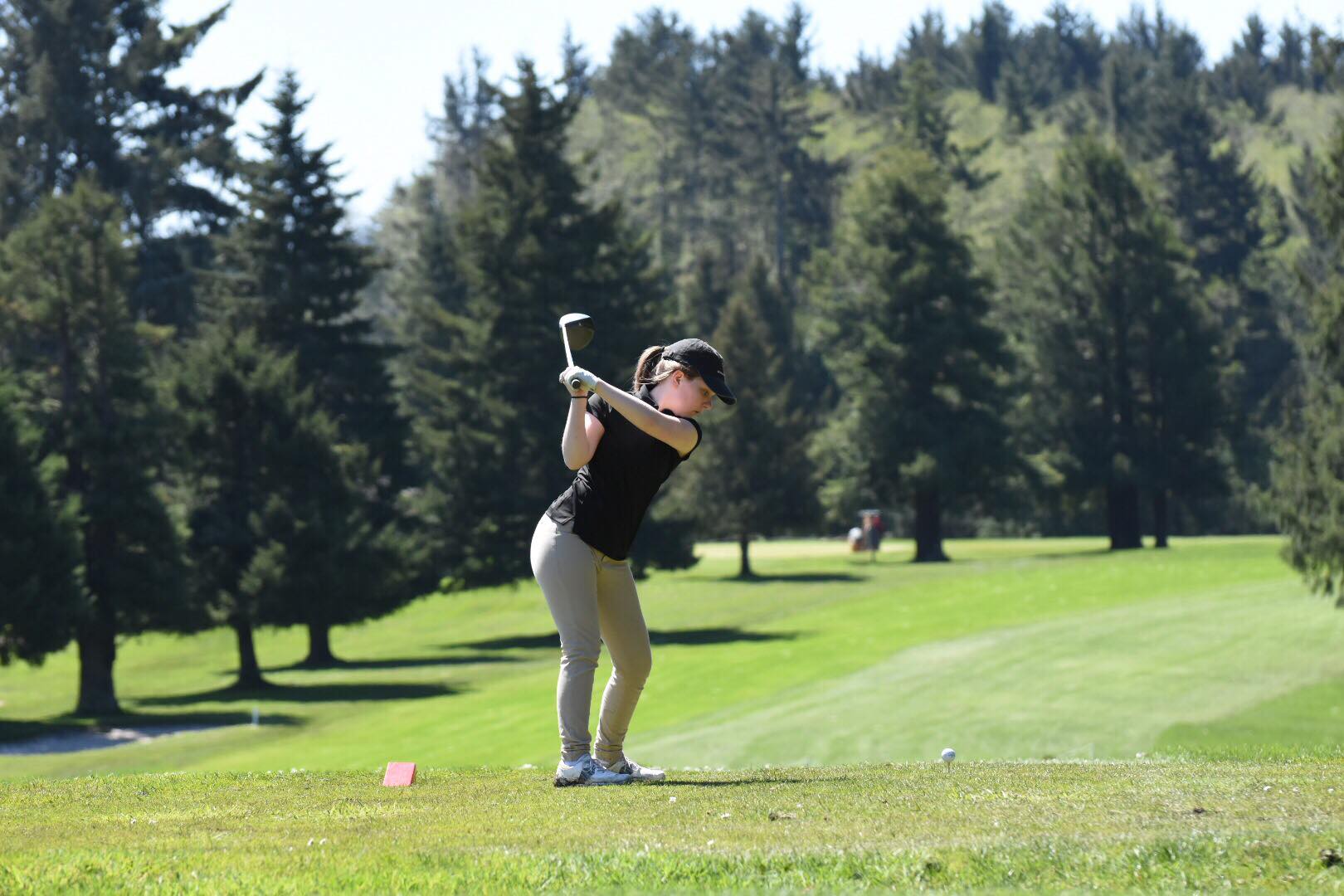 In closing, Hatton cited the involvement of the Chinook Winds Golf Resort staff for making the day special for the players, coaches and fans.
"I couldn't be a prouder coach for my final home tournament," she said. "This has been an amazing day that I will remember for a long time."