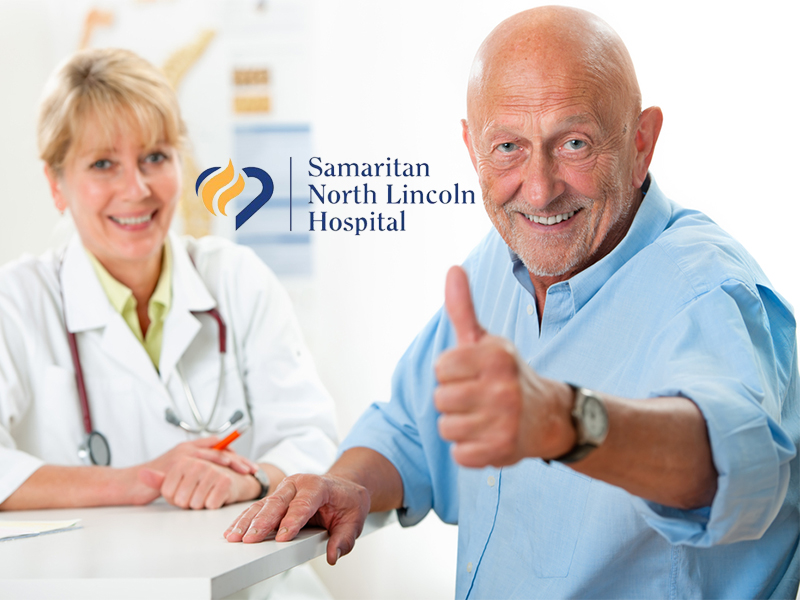 Samaritan North Lincoln Hospital (SNLH) will showcase its recent patient satisfaction accomplishments in a fun and informative Quality and Safety Fair on Friday, Nov. 16, from 10 a.m. to 3 p.m., and the public is invited.
With a "Shake It Up" theme, the annual Quality and Safety Fair will showcase individual department initiatives for improving hospital quality, safety and the patient experience. In addition, the fair will include:
Free flu shots for people ages 18-64, while supplies last.
Free balance screenings offered by the hospital's physical therapy staff.
Opportunity to learn more about the replacement hospital building now being built.
Chance to win one of two $100 gift certificates to The Bay House, to help soothe away any stress from "construction disruption."
A Burger-n-Shake meal for $5 during the cafeteria's lunch and evening meal times (11:30 a.m. to 1:30 p.m. and 5 to 7 p.m.).
Community members are invited to stop by anytime. The fair will be held in the hospital's Education Conference Room and adjoining corridors, close to the building's south entrance. Samaritan North Lincoln Hospital is located at 3043 NE 28th St., Lincoln City.
For more information, call 541-994-3661.