The Lincoln City Taft Tigers Varsity Baseball Club extend their winning streak to six games and remain in first place with a command performance from pitcher Jack Stempel and a 28 run hit parade.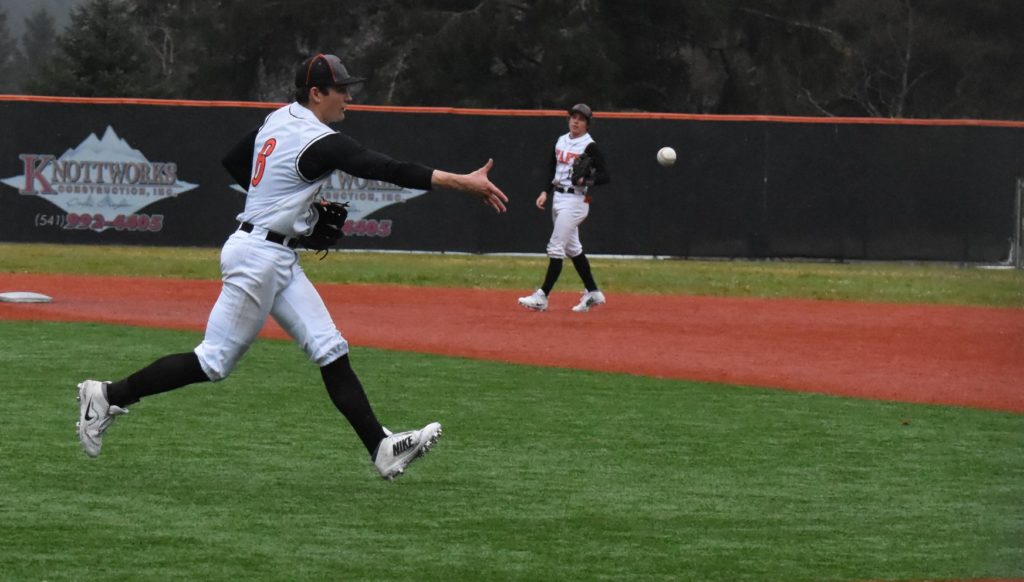 Jack Stempel pitched a no-hitter and was one walk away from throwing a perfect game as the rain came down. Run support was in great supply as the Tigers managed to put up 28 runs to support their pitcher. Stempel said the team making no errors and being "big" defensively was "good" and his arm felt great.
Happy Birthday Jack Stempel. Wow.
Final score: Taft Tigers 28, Sheridan Spartans 0.
Taft is undefeated and in first place.
Photos by Eric DeMello