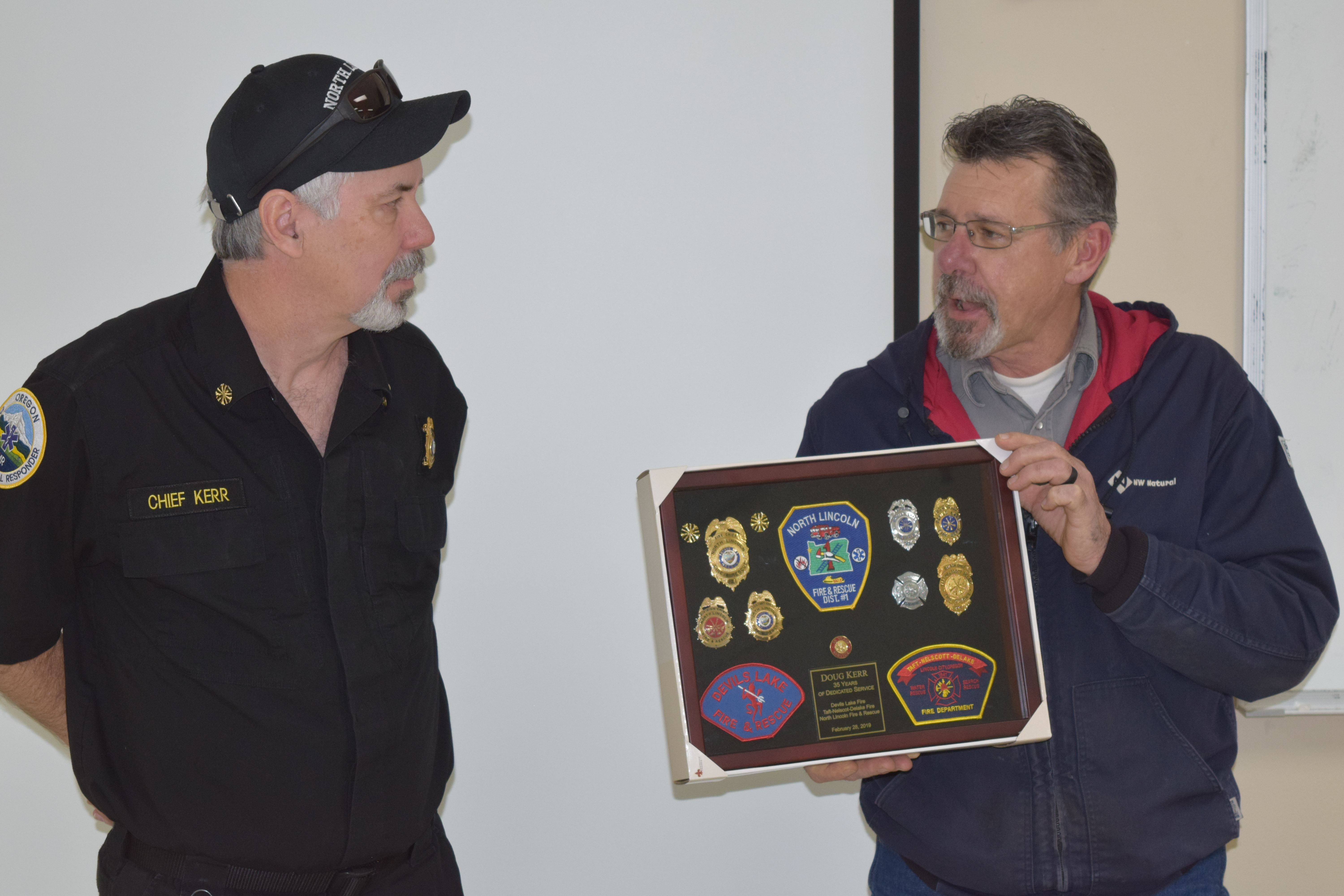 Fellow firefighters, friends and family helped snuff out retiring Fire Chief Doug Kerr's employment with North Lincoln Fire & Rescue following 35 years of volunteer and career service Thursday with a farewell ceremony at the St. Clair Station in Taft.
Longtime friend and North Lincoln Fire Board member Alan Lee presented Kerr with a shadow box with badges and insignia's he has worn over three decades of devotion to keeping his community safe.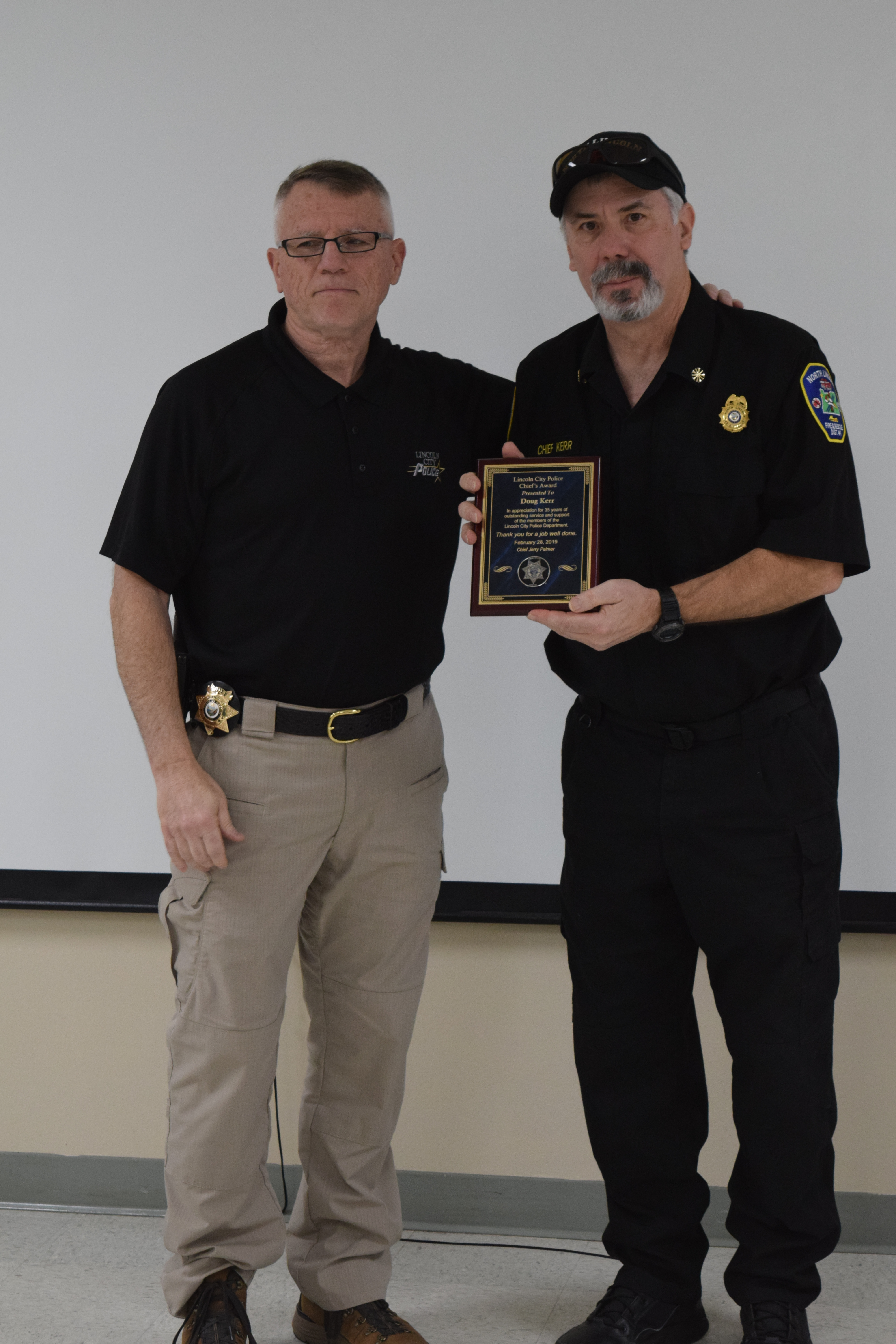 Lincoln City Police Chief Jerry Palmer presented Kerr with a LCPD Chief award and emphasized how the departments have worked together with cooperation and respect for their respective roles in emergency situations.
"You know one thing about Doug, after every call he'd go around and thank all the crew for coming out and helping," Firefighter Bob Duby said.
Kerr expressed his gratitude to all the volunteers and staff, and concluded with his trademark, "Thanks for all you do."