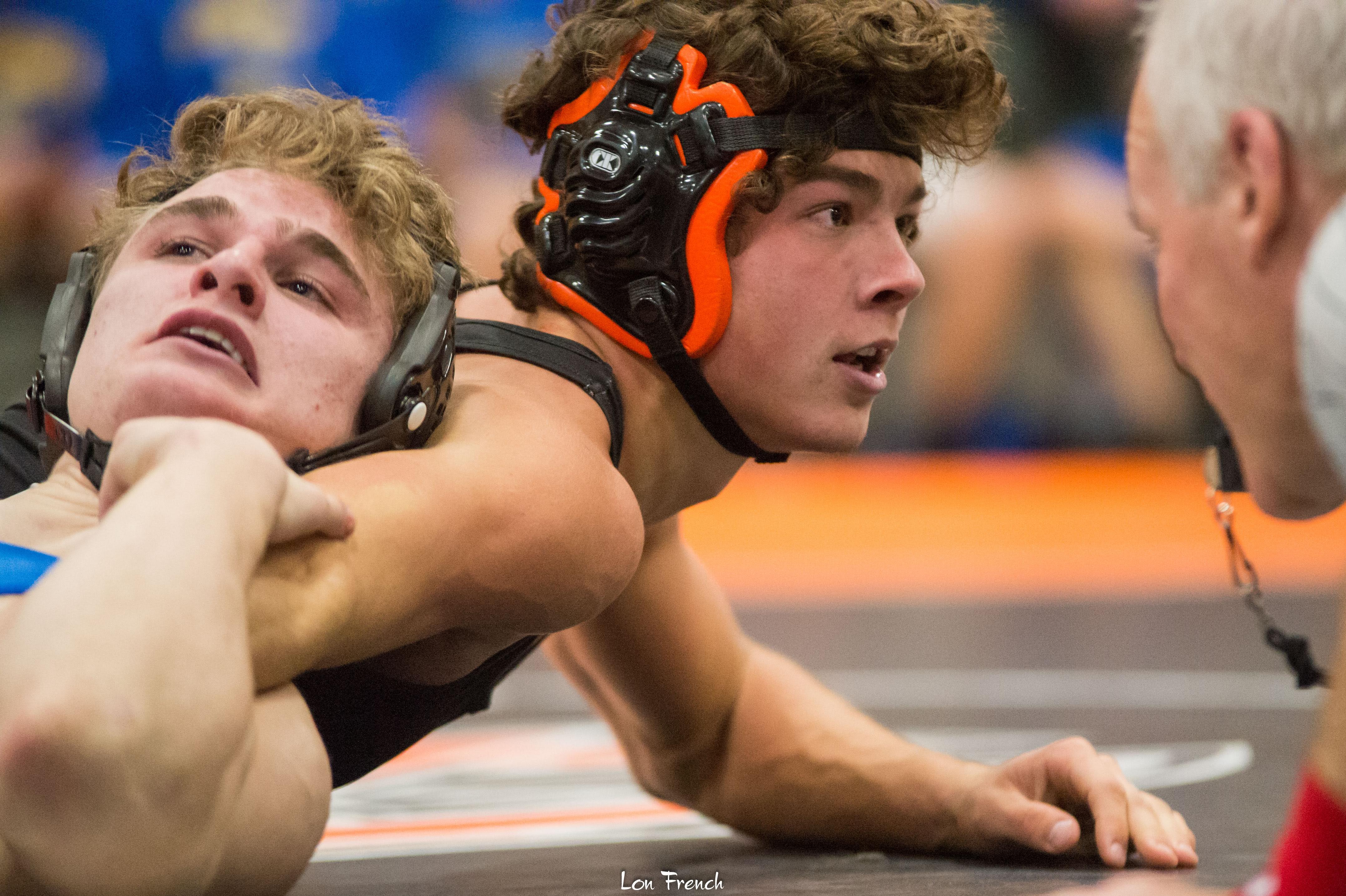 Taft High senior Cody Knott avenged a week-old defeat in the 160-pound weight class to earn recognition as outstanding wrestler Saturday in the Bill Hagerty Invitational at Nestucca.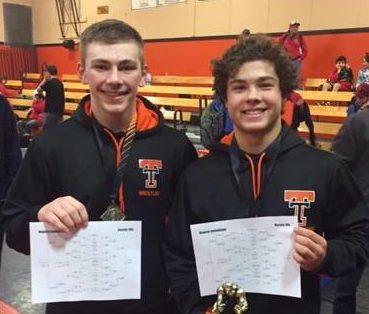 The Tigers placed fourth in the 14-team event one day after finishing second in a dual meet against several teams at Yamhill-Carlton.
"We wrestled really well this weekend," Taft coach Robb Ellis said. "Cody elevated his status in the Oregon wrestling community by dominating a Vernonia wrestler who placed third in State for 2A last year, and on Saturday by winning a rematch from last week with a strong State-level wrestler from Scio. It has most likely been quite a few years since we have had a Taft wrestler win outstanding wrestler of a tournament."
Taft's Jace Fostveit also gained a measure of revenge by winning the title at 195 by pinning an opponent he lost to last week at Scio.
"Jace really stepped up," Ellis said. "He defeated a very physically strong Scio wrestler in the semifinals to go on and win a rematch from last week against a talented Nestucca wrestler."
In addition to the retribution exercised by Knott and Fostveit, Jose Flores placed third at 113 pounds; Kaden White third at 120; William Calderon fourth at 138; Jacob Mayoral fourth at 152; Jace Phippen fourth at 220; David Jin fifth at 170; Riley Ellis sixth at 138; and Jeff Adair sixth at 195.
"We had quite a few younger wrestlers do well," Ellis said. "Notably, Jace Phippen, a junior who is a first-year wrestler at 220 pounds, got fourth, barely losing the third-place match 2-1 to an experienced and physically strong 4A level wrestler from Seaside. He had a very competitive bracket as well."
Ellis said Phippen finished behind a 2A wrestler who was fourth at State last season and Newport's Jimmy Acevedo, who nearly placed in 4A State competition last year.
"Jace is in the mix with about 10 other wrestlers on the team who have a shot to qualify for the State tournament if they keep working hard," he said.
William Calderon, a sophomore and talented soccer player for Taft, placed fourth in the 138-pound class, Ellis said.
"For being a first-year wrestler, he shows natural talent that can't be coached," he said.
Ellis also commended the efforts of White, a freshman who wrestled for Taft's youth mat club.
"He goes 100 percent all the time and is reaping the benefits of having a strong partner, Jose Flores, who went to State last year," he said. "Having a good partner in practice may be the most important factor in becoming a better wrestler."
Taft lost a close dual match to host Yamhill-Carlton on Friday, but defeated Stayton, Vernonia, Seaside and Colton in the process.
Knott defeated a Vernonia wrestler who finished third at State last year, while Devon Lindquist, who claimed the 145-pound title at Tillamook, Phippen and Mayoral also scored big victories for the Tigers.
Taft returns to the mat Friday, Dec. 21, for the Gladstone Invitational featuring Astoria, Molalla, Newport, Philomath/Alsea and Scappoose, among other teams, at Gladstone High School.
"We have to continue to up the intensity in the room because conditioning matters a lot," Ellis said. "Even if you are a technically gifted wrestler, if you get gassed quickly in matches, you can lose to wrestlers with less experience who are in better shape."
The second-year Taft coach said the Tigers will continue to work daily to attain their goal of sending a school-record six wrestlers to State and placing fourth or better in a difficult district that includes defending State champion Willamina.
"We just keep drilling the basics of wrestling, staying in good position, head up in all positions on the mat, setting up shots and circling and snapping, being the aggressor while not getting in bad position," he said.