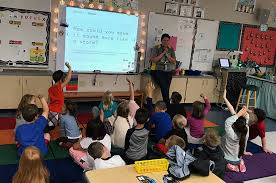 The Lincoln County School District hopes to make a splash Wednesday when it unveils its new Teaching and Learning Center during a community open house at the "old pool" site in Newport.
The District, which serves approximately 5,200 students from kindergarten through 12th grade with four public charter schools and 500 employees, will showcase the facility at 1212 NE Fogarty St., with a behind-the-scenes tour from 4-6 p.m.
New LCSD Superintendent Karen Gray will be in attendance at the meet-and-greet session and will give a special welcome to Hispanic families from 6-7 p.m. Contact Ana Gil for more information at [email protected].
Email questions regarding the event to [email protected].